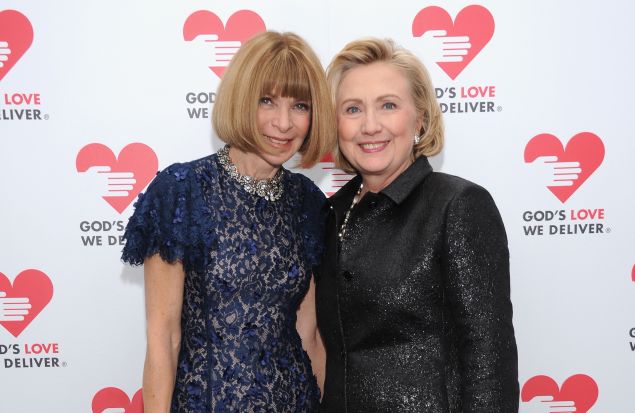 While many in the fashion industry may be trying to figure out a female president might look like in the White House, one power player has made her move. According to the Business of Fashion, Anna Wintour has been consulting with the Democratic presidential nominee, Hillary Clinton, on matters of style. A Vogue editor influencing the White House in terms of fashion? That sounds familiar.
Clinton's presidential bid has officially entered unchartered territory as she has become the first female presidential nominee of a major party. As such, it's expected that the attention paid to her clothing is likely to be turned up. On Monday when First Lady Michelle Obama donned a blue Christian Siriano dress it garnered headlines far and wide. One could only imagine how big of a deal it would have been had she been President.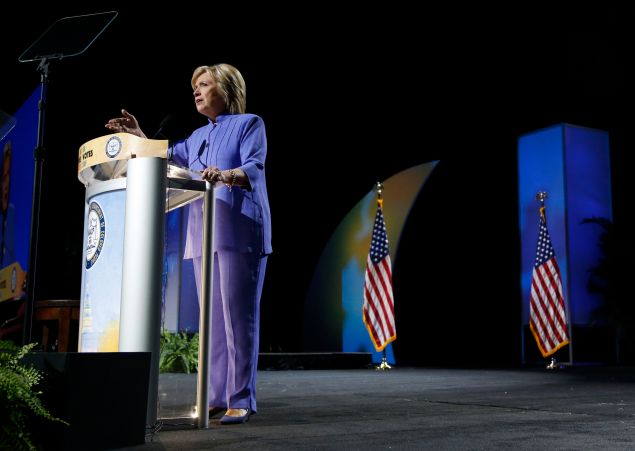 Along the campaign trail, pantsuits have been Clinton's uniform. She centered on the monochromatic look during her time as Secretary of State and seldom deviates these days. For the most part the look has served her well, though she does get slammed when she wears something like a Giorgio Armani coat that retails for $12,495, but if she were to take the top political position in the country, what would she wear to say a white-tie State Dinner?
While designers like Christian Siriano are already trying to throw their hats into ring, if reports are correct Wintour might help guide Clinton's decisions. The relationship could begin to echo that of former Vogue editor, Diana Vreeland and former FLOTUS, Jacqueline Kennedy.(FYI, the late style icon would celebrate her birthday today were she still alive.) But this mirroring of Wintour to Vreeland would only be the latest of continuing a legacy, as Vreeland also started the Met Ball, which was eventually turned into Wintour's Met Gala.
The partnership would be a smart move for both Wintour and Clinton. The former has always been politically savvy, having aggressively campaigned for President Obama and reportedly been up for a job as the British ambassador. In fact, her longtime boyfriend Shelby Bryan is a Texan millionaire and former politician. A close relationship with Clinton would certainly allow the Condé Nast artistic director to still circulate in those circles.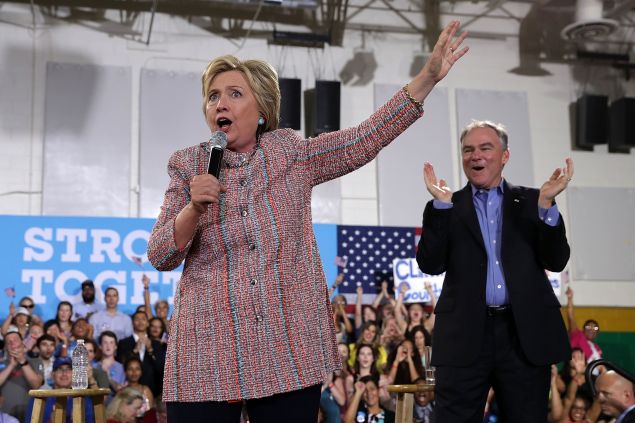 For Clinton, avoiding scandals like what happened with her Armani jacket as well as Obama's one-time testy relationship with Oscar de la Renta would be a lot easier with Wintour at her side. Being able to develop close relationships with specific designers and being able to make nuanced decisions on looks based not only on aesthetic but brand philosophy could be a boon for America's first Madame President.
But only time will tell.