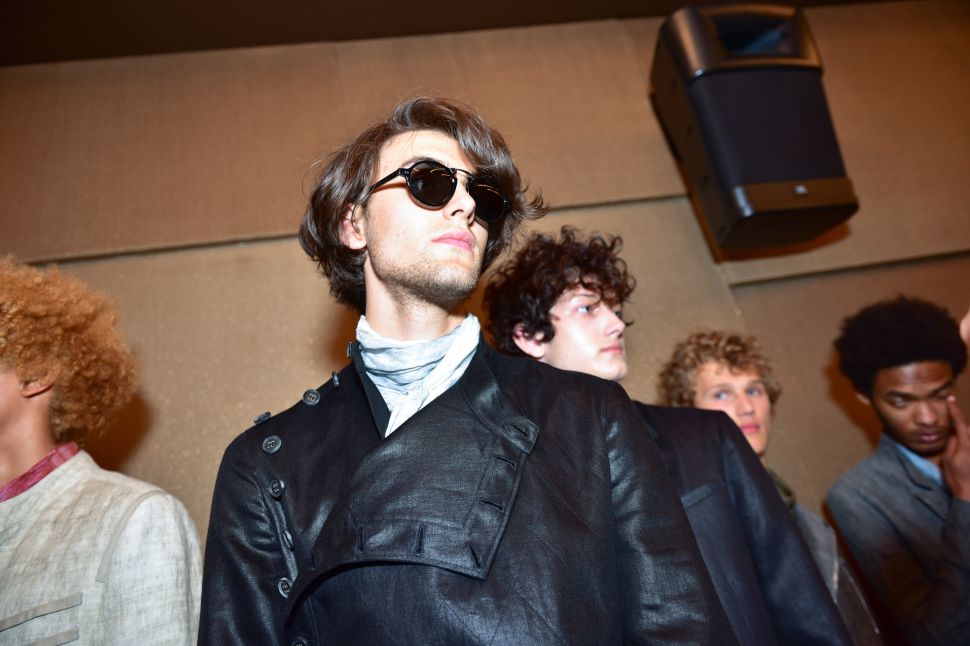 New York Fashion Week: Men's bowed last week with four days of programming, and while it still lacks the excitement of its counterparts in London, Milan, Paris, and the menswear melee that is Pitti Uomo in Florence, this season it appeared to be picking up steam."There's seemingly been an ease to it all that belies the hard work involved, but intensely logical things," said fashion lawyer and front row fixture Doug Hand. Among these "things" was cash fueling the operation. New York Fashion Week: Men's found longterm backing from two significant supporters – both of which flexed their sponsorship muscle throughout the week – but also had several pragmatic elements that the twice-yearly, nine-day-long women's fashion week lacks. This has led many fashion insiders to the conclusion that New York Fashion Week: Men's is, far and away, more enjoyable than women's.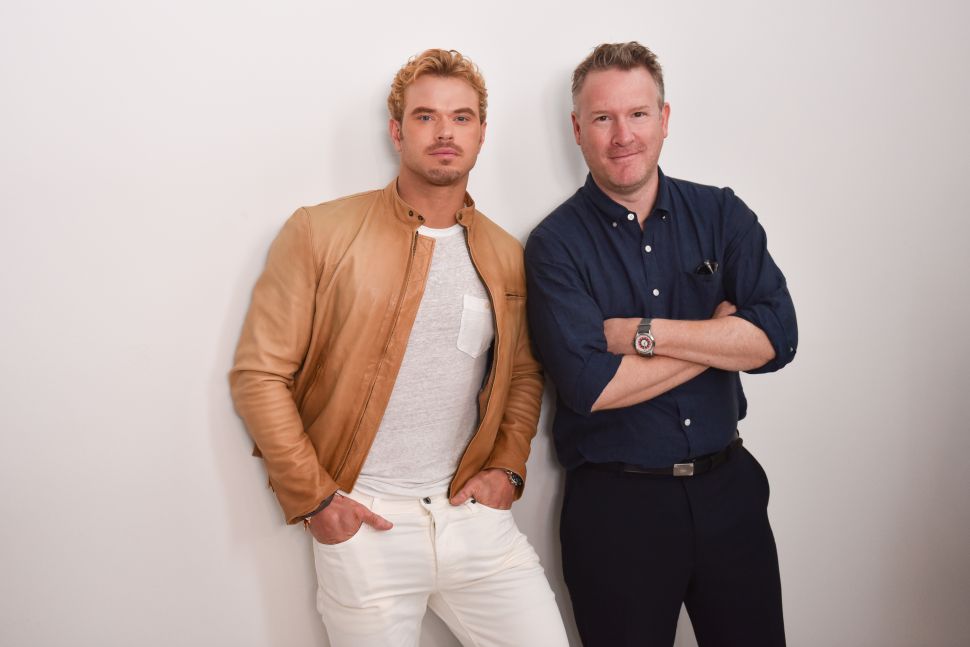 "I can't believe you guys actually get to eat at these things," exclaimed one fashion news editor who crossed over from womenswear for the day to attend MR PORTER's Block Party. The early-evening event was held across a handful of retail shops on Crosby Street that opened their doors for cocktails and real food. Rather than skimpy hors d'oeuvres, guests snacked on ice cream sandwiches and tacos, both of which even ultra-healthy action star Kellan Lutz enjoyed. 
Parties like these had a distinctly relaxed atmosphere. They don't require over-the-top production, and celebrity guests are kept to a minimum. Go-to event photographer Billy Farrell thinks this is for the best. "The vibe is on point," he said of the menswear events. "The people in the room seem more interested about men's fashion than any time I can remember." In contrast, one could look back on events like Carine Roitfeld's annual Icons Ball at The Plaza Hotel. It might be one of the most epic nights every year, but many black tie-clad guests often ask on their way to the open bar, "What is this party for exactly?"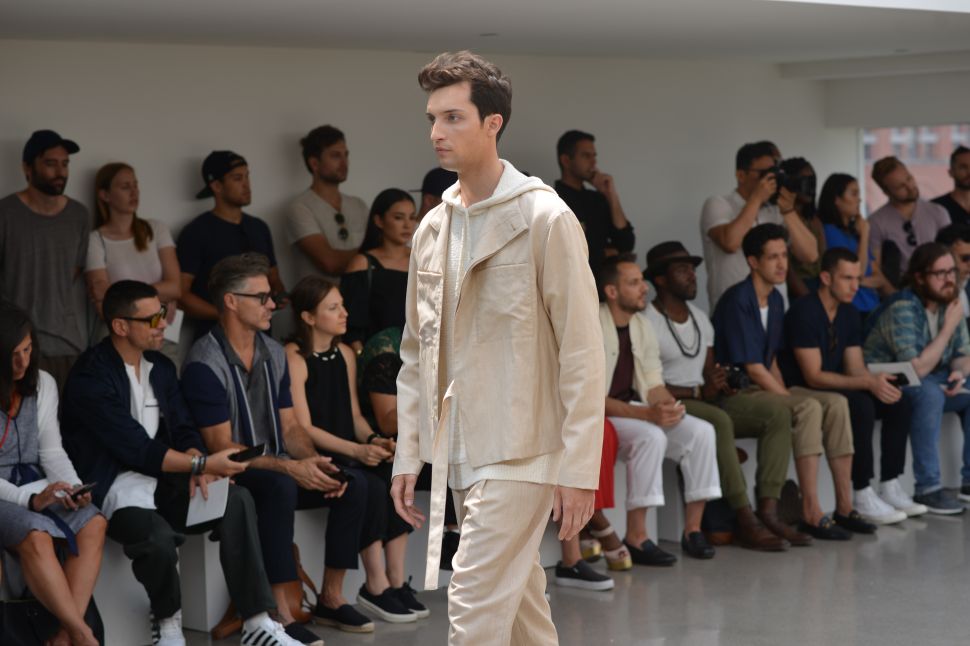 Men's Week has also managed to contain itself to one quadrant of lower Manhattan, just West of Soho and North of Tribeca. The main hub, Skylight Clarkson Square on Washington Street, is where the vast majority of presentations and runway shows took place. "Having a bunch of shows in one space and a common lounge to hang really plays well into building community and relationships within the industry," said DJ & Entrepreneur Brendan Fallis whose fiancé Hannah Bronfman is a regular front row fixture. Thus, he knows both weeks well, as does designer and street style staple, Nick Wooster.
"One complaint of the Lincoln Center tents was the carnival like atmosphere," Mr. Wooster recalled of the site where FIT students would peacock in wacky ensembles outside of the shows. "With Men's Week, the CFDA does a great job of programming the experience. Interesting products rotated out of the space every day like Mark McNairy's New Republic shoes, and Title of Work which laid out a huge tie display. There was an element of discovery, and it was simple to navigate. I think we forget that everyone in New York still has to deal with the office, but when you're in Europe it's like out of sight out of mind. Here you have to juggle the day job, and from my perspective, the way the shows worked were attuned to that. It was also during the summer, so there's a weather advantage that takes the seriousness out of the proceedings. People are actually happy to be there."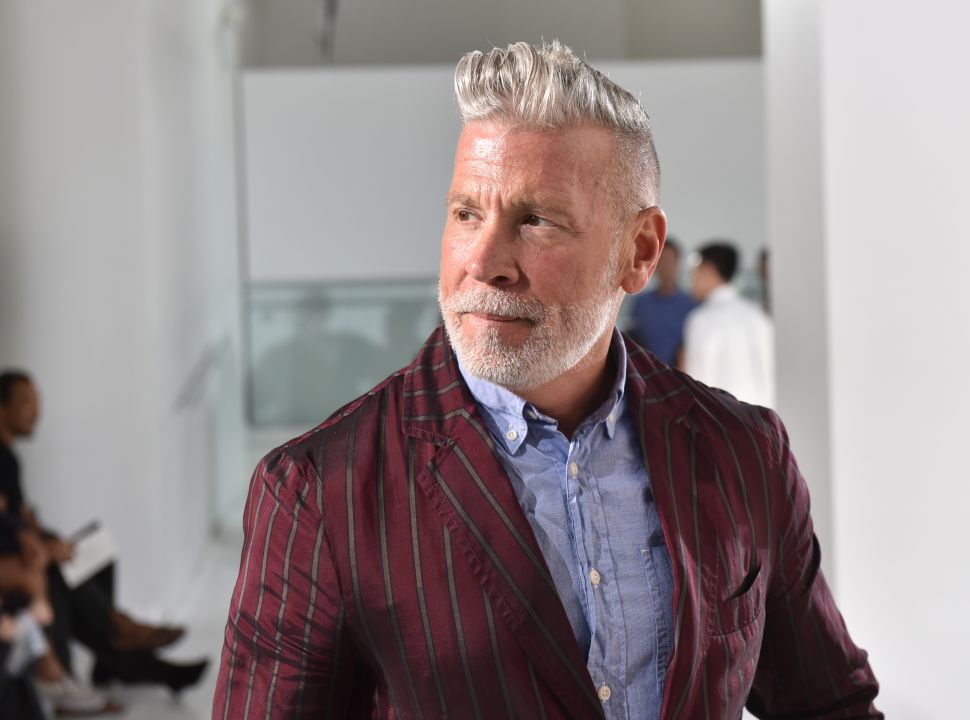 Imagine that, the people are actually happy to be there! This is what has gone missing from womenswear. As other fashion folk can attest to, conversation during the women's shows often includes fatigue from the things that New York Fashion Week: Men's has provided – a central location, a concise schedule, and some damn good food. "It's a new and inspiring time," said MR PORTER's U.S. Editor Dan Rokwood. "We're in these early years, and still able to define what this week really means to us."