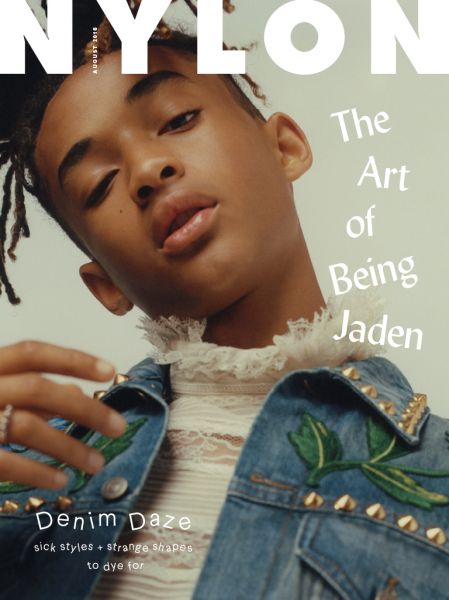 The Smith children are obliterating it right now. Willow Smith snagged a role as the face of Chanel, booking an eyewear campaign in the process. Her brother matched that campaign with a slot in the Louis Vuitton womenswear images. Now, Jaden making history as the first solo male cover of Nylon Magazine.
Over the past two years, Nylon has gone through a wave of changes: in 2014 they merged with FashionIndie and brought on Michelle Lee as editor-in-chief; in 2015 they folded Nylon Guys' print edition and traded out Lee (she replaced Linda Wells at Allure) for deputy editor Melissa Giannini. Now, the publication seems to be settling into smoother times.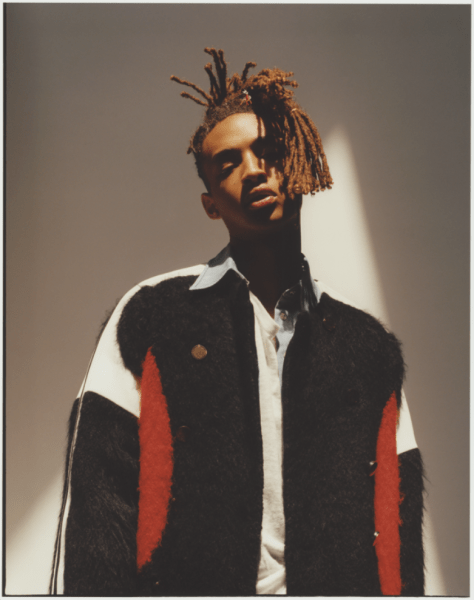 Smith's cover comes at a time when gender play seems to be all the rage. In a Calvin Klein campaign released yesterday, Young Thug says "In my world, it doesn't matter. You can be a gangster in  a dress or with baggy pants. I feel there's no such thing as gender." To drive home that sentiment, the rapper, who at one point admitted that 90 percent of his closet was actually women's clothing, appears outfitted in a dress for Calvin Klein's series.
In his cover story, Smith admits to a different approach for wearing dresses of his own. "I'm going to take most of the blows for my fellow MSFTS," the 17-year-old said when asked about his aesthetic choices. "So, you know, in five years when a kid goes to school wearing a skirt, he won't get beat up and kids won't get mad at him. It just doesn't matter. I'm taking the brunt of it so that later on, my kids and the next generations of kids will all think that certain things are normal that weren't expected before my time." It's quite the philosophical answer.
Smith and Young Thug aren't the only ones to try to normalize dresses or skirts on males (we all remember Kanye West's Watch The Throne era, which coincided with Givenchy pushing kilts) but are definitely some of the most prominent in what some are calling a #CarefreeBlackBoy movement. That social media phenom specifically seeks to reimagine and redefine the limits of traditional black masculinity through quirky pictures and moments that show strength, but also compassion and even vulnerability. Some would group Rae Sremmurd's latest cover of Fader into this movement.
The movement dovetails with the fashion trends of the moment. Gucci is the most prominent of brands pushing for designing sans gender and though he doesn't wear a ton of the brand in the spread, Smith does don a few lace shirts (womenswear label Isabel Marant is checked for one of them) and jewelry by Pamela Love.
"He represents a generation that has assimilated the codes of true freedom, one that is free of manifestos and questions about gender," Nicholas Ghesquière said of casting him in the Vuitton women's campaign. "He's found an instinctive balance that makes his extraordinary attitude a new norm."