John Carpenter's name is synonymous with horror. The master filmmaker has scared us silly with cinematic gems like Halloween, The Fog, his gruesome remake of The Thing and Prince Of Darkness.
Since 2001's big budget sci-fi film Ghosts Of Mars, the director's output has been sparse—two episodes of Masters Of Horror in the mid-2000s and the underrated The Ward in 2010, along with some comic book writing—but now he has gotten a new boost by releasing two studio albums of original musical compositions, Lost Themes and Lost Themes II. They were created with his 32-year-old son Cody (on synthesizer) and his 36-year-old godson Daniel Davies (on guitar), the son of composer Dave Davies, who worked with Carpenter on the score for his 1995 remake of Village Of The Damned.
His latest release, 2016's Lost Themes II, continues the trajectory of the first album. It is brimming with moody and often dark themes crafted from rock instrumentation and vintage analog synths, spanning ambient to orchestral style works. The nicely layered instrumentals are a continuing evolution from many of the early soundtracks he composed for his own films (most of which he scored, often in collaboration with Alan Howarth).
Just as exciting as the new music is the fact that Carpenter, his son and godson, and their three bandmates are currently touring the country after a European jaunt, and they are performing both the new compositions and classic Carpenter movie themes like Escape From New York.
Carpenter spoke to the Observer just before he departed for Europe in late May. A few days later it was announced that he would have an executive producer role in a new Halloween sequel. Around that time, director Guillermo del Toro unleashed a tweetstorm of love for a man whom he thinks is underappreciated in American cinema. He's right.
[youtube https://www.youtube.com/watch?v=0TRj6Dt2lrA&w=560&h=315]
Often times directors experience a second or third wind in their careers with a new film project, and here you are composing for movies in your head. How long were these gestating inside of you?
I have to be absolutely frank with you—these themes were improvised on the spot, so all the reservoir of music that I carry around with me in my head goes back to my youth, to listening to classical music, listening to '50s science-fiction and horror movie [themes]. I have this big cache of music rolling around, and I just improvise from that background.
Were any of these one or two take kinds of pieces?
I don't know how many takes it would be. We start with some basic tracks and then a melody and see where it goes from there. Sometimes it's just a chord progression, sometimes it's just a melody alone, and then we start building up. We've got a Logic program downstairs at my house, and it's an infinite number of tracks so we can really sound orchestral. I say we because it's my son and godson working with me.
Your music definitely has that "John Carpenter sound" to it, and I'm curious if there are any keyboards or gear that you've used repeatedly throughout your career.
As keyboards and synthesizers have matured and gotten better, I've sailed along with them, so some of the early [film] stuff is very crude. We used to have to tune up each individual unit. It was a bunch of tubes in there. Now it's way different. I just try to keep abreast [of changes]. I know there's a return to the old sounding synths. Some of them sound good, some of them sound really cheesy.
[youtube https://www.youtube.com/watch?v=tyNuWCjc-bg&w=560&h=315]
Are there any sounds that you have found yourself gravitating towards over the years?
Oh yeah. There's one in particular that I do love, the Oberheim. It's a synthesizer that has really deep, low, punchy sounds that I use for bass sounds. I love it.
Are there any others?
None that I can remember the names of.
Even when you're doing something that sounds rather pretty, there's often an ominous undercurrent to it, something that's a little bit off.
That reflects me. There's a dark undercurrent in my life, and there's something a little off. No, I don't know. People say that, but I think this new album is much more positive sounding.
Looking back on your soundtrack career, the soundtracks to Assault On Precinct 13 and Halloween started off in a minimalist vein, but then your work evolved over time. By the mid-1990s, Village of the Damned had a stronger orchestral flair that Dave Davies brought in, then Vampires featured a blues rock score while Ghosts of Mars injected some heavy metal bombast courtesy of Anthrax, Steve Vai, and Buckethead, among others. Are there any musical ideas that you would consider bringing into a potential Lost Themes III?
I don't know yet. Maybe I'd do some orchestral stuff, real orchestral stuff. It's wide open. We'll see what happens.
I watched the video clip of group playing the theme to Escape From New York. They're performing it as you wrote it, but with rock instrumentation and little elements like a new drum fill tossed in there. Are you going to embellish upon the themes that you wrote in a live context?
It's mixed because when you play something live it's never going to be quite the same as what you recorded. We're keeping it as close as we can to the original but some of it is going to take off in a slightly different direction, and it will be rock-based, there's no doubt.
[youtube https://www.youtube.com/watch?v=0fXm5tKZ6fE&w=560&h=315]
What were some of your favorite pieces from these sessions?
I just loved working on Escape From New York. It was really fun to do. Then the single from Lost Themes II called "Distant Dream," I love playing that. It's so much fun.
When did the concept of the Lost Themes album come to you?
It didn't come to me. It was actually the result of me hiring a new music attorney, and she asked me, "Have you got anything new?" I had a lot of these improvisations that I had done with my son over a period of a year or so, and we had accumulated 60 minutes worth of what I would call a soundtrack sampler. I sent it to her, and a couple of months later I had a record deal. Damn! It's a great business! It was really exciting. I had never gone through this before. It's brand new.
What was the youngest age that you were able to show Cody anything that you made?
I didn't show him my stuff until he was a teenager, until he was well into his teens. It's just too much. We watched innocent stuff together. You want to start kids on things like Forbidden Planet and the [Ray] Harryhausen movies of the '50s. Those are a lot of fun, but they're G-rated.
With the advancement of digital special effects in movies today, one has to wonder what young kids must think of films from the era of practical effects. Did the stuff that you loved growing up have the same effect on your son?
It actually started to change in the early '90s with Jurassic Park. That was the first big one. Before then, we watched a lot of movies. We watched a movie every week, we had movie night, so it was all of it. But now I think there's a generation of moviegoers that expects digital effects.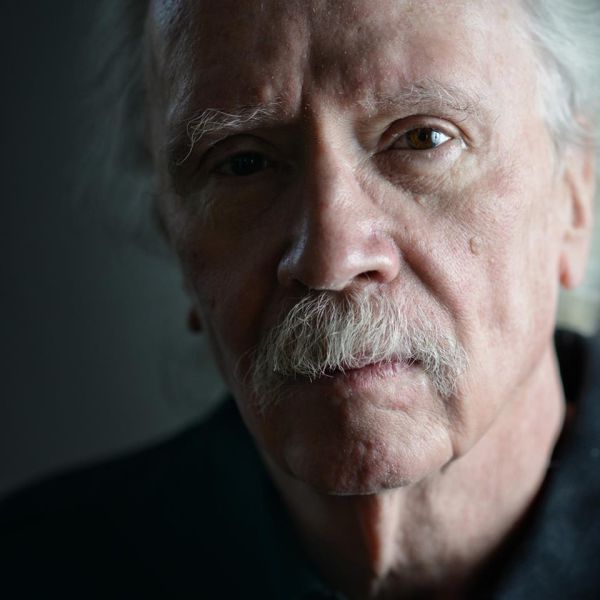 I watch a lot of horror movies on Netflix now, and it's hard to come up with an original premise anymore because pretty much everything has been done.
I agree.
I'm sure you're always looking at different projects to see what interest you.
Yeah, and it's just an odd deal what people choose to make. I look at some of the projects and think, "Really? That?" What do I know.
Getting back to your band, could you introduce us to the other members?
It's a six-piece band. I got the backup band for Tenacious D—Scott Seiver on drums, John Spiker on bass and John Konesky on rhythm guitar. Daniel Davies, my godson, knew them, and we all get together and talked about doing it.
It is nice to have some fresh blood, so to speak, supporting you musically?
Oh, it's unbelievable. Plus, I know nothing about rock 'n roll. These people are all rock 'n roll folks, so I've been getting schooled on how this goes—how you travel, where you stay, what you do.
All the mischief you get into…
I don't know about that. I just need my sleep.
[youtube https://www.youtube.com/watch?v=Q3_QOVaBA98&w=560&h=315]
I recently spoke to Jean-Michel Jarre, and you collaborated with him on the track "A Question Of Blood" from his recent album Electronica 1: The Time Machine. He really enjoys your music, and he praised your films. He felt that they reflected a lot of what was going on in America when you made them. In some ways, they still do.
Some of them.
What was it like working with him?
He's a great guy, and it was really easy. He had a sketch that he sent over, and I just worked on it here. Basically the only thing I did was change his sound and added a melody.
Some of your Lost Themes tracks, like "Raid" on the first album and "White Pulse" from the second one, have a classic orchestral electronic influence. Did you listen to him a lot growing up?
Sure. I mean, all of them. His dad [Maurice Jarre], him, Tangerine Dream, all the early electronic folks. Walter Carlos.
Like Jarre, I imagine your stuff is probably more popular in Europe.
It's huge in Europe. It's huge.
And you are doing some European tour dates. How has the reaction been different over there?
There's more money in Europe. It's all sold out in Europe. Giant deals. Scary shit.
[youtube https://www.youtube.com/watch?v=CTVFlMy5kdw&w=420&h=315]
It sounds like you're excited to do it.
I'm scared and excited, yeah.
So you have never performed your music live before?
No, I never have. I have no idea how it's going to go. We'll see.
I hear you're a big fan of the video game Dead Space and would love to turn it into a film.
I would. It would be fun to do an outer space movie like that with monsters running around, trying to scare an audience the way the game scares you.
You're a big video game fan in general, but what is it about that particular scenario that you find so compelling?
It's just monsters on a spaceship. At its basic level, that's what it is. There's more of a story. Some of the story I don't quite understand. I never understood what a marker is. I still don't. But everybody's running around trying to find it.
Would you ever consider scoring a video game?
Sure!
Do you think these two albums will open up new doors for you?
They already have. There's a summer [CBS] show on called Zoo, and that main title is mine. Mine, all mine.
[youtube https://www.youtube.com/watch?v=_NPKwoUPf_Y&w=560&h=315]
What was it like to work on someone else's material for a change?
It's fun, it's great. I'll score your wedding if you want.
Would you like to do anybody else's films?
Sure. Just pay me some money, I'll do it.
What are your favorite video games?
Oh, there's so many of them. I think my ultimate favorite is the Borderlands series. I just love playing it. It's a combination of role-playing game and [first-person] shooter. It's funny, has a really unique sense of humor, and it's a great adventure. I love it. It's addictive. I like the Far Cry series. You've got to play Far Cry 4, and Far Cry Primal is the recent one. I have to pick up Doom.
I wasted a lot of time at my job playing that game 20 years ago. Is there anything else?
There's a lot. That's not even mentioning half of them. What am I playing? Fall Out 4 was really fun.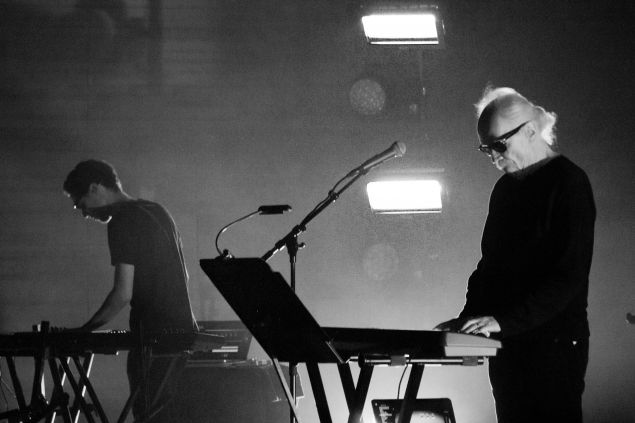 Considering the volatile election year we're having, do you think that people should watch They Live again before they vote?
Everything is depressing to me now. Just depressing. We'll be playing over in Europe when the election happens. Maybe I can hide from it all.
Do you think Snake Plissken would make a good president?
He would make a better president than…oh, never mind.
I find it interesting that when we live under a fairly conservative administration that we get better art, and when we have a more liberal president like Clinton, the art isn't as good. Have you ever thought about that?
[Laughs] That's one of the theories that we were talking about in film school way back when. It's just a theory. No one really knows. Back then it was the Vietnam War, and the "America, love it or leave it" business, and a lot of art came out of that.
Finally, is there any major life lesson that you've learned from all of your cinematic and musical adventures?
Relax. It's a long road.
John Carpenter performs Friday night at 8 p.m. at Playstation Theater in New York City. 
***
Bryan Reesman wants to be enshrouded by The Fog again. His first book, Bon Jovi: The Story, arrives in November.