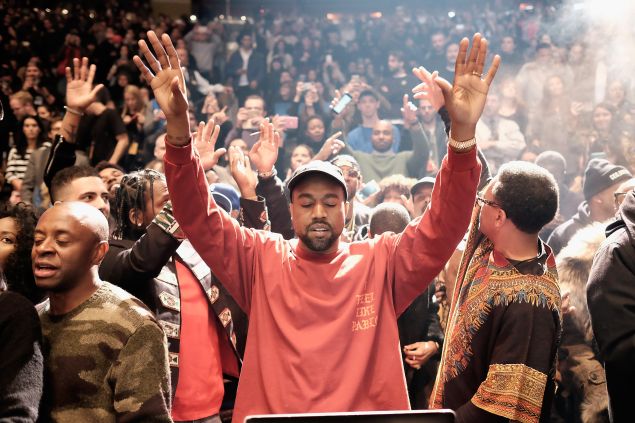 Godfather of performance art and sometimes Observer scribe Robert Wilson throws a bash each summer at The Watermill Center in Southampton, N.Y. It serves as the premiere Hamptons art party of the season. This year, rapper, entrepreneur, Taylor Swift feud opponent and Kardashian husband Kanye West was supposedly performing.
Now, we're told that the planned art installation (it was also never really supposed to be a performance, apparently), set to be a collaboration between Yeezy and Wilson, will be postponed until the 2017 Watermill benefit.
"Robert Wilson and Kanye West have made an artistic decision to postpone their collaboration in order to continue developing a performance work," a publicist for the Watermill event confirmed to the Observer via email.
But the Einstein on the Beach auteur will still put on quite a show, we're sure—he always does. And dissident Russian rockers Pussy Riot will still be in attendance, we're assured.
Tickets are almost entirely sold out, but range from $650 (cocktail hour only) to $100,000 (for the 10th anniversary benefactor table, which seats 10).