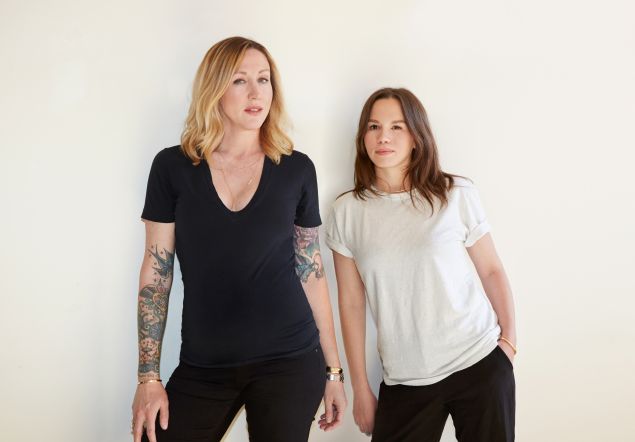 Dildos designed to energize your chakras and vintage denim were topics of passion and conversation for the girls behind the e-commerce site Kindred Black, as they chatted with the Observer in the nook of the Bowery hot spot, The Smile. The wunderkind Tavi Gevinson was seated a table over, from the site's founders, Alice Wells and Jennifer Francis, who were sipping on iced lemon beverages. The former handbag mavens at the New York handbag brand MZ Wallace, spoke openly about their impact on the environment, the world of female entrepreneurship and their love of sustainable fashions.
***
"Everyone loves a perfectly broken in pair of Levi's," Wells said of Kindred Black's recent vintage jean launch and partnership with photographer Kava Gorna, the photographer behind a book of beautiful butts, 100 Cheeks.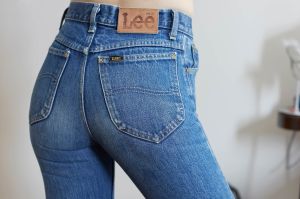 The site sells a coffee table book of denim-draped derrières, among a curation of other artisan sourced samplings. The duo recruited Gorna to photograph its vintage collection of unique Orange Tab Levi's and crop of perfectly broken-in 505s and 501s, their first collaboration since launching in October of last year. Less than a year old, the company has cemented itself as a source of all things ethically and fashionably produced.
With Patagonia meets The Reformation cool-girl vibes, Kindred Black was founded on a series of mounting sentiments about doing better for the world and dreams of positive eco-friendly contributions, in the most fashionable way possible.
"I think we both got to the point where we can feel like, not that it was meaningless, but that it was a little bit damaging to the soul in a way," Francis said of her work as COO of MZ Wallace, where she traveled to China five times a year and dabbled in the world of grueling leather production. It was at the Manhattan based brand where Francis met Wells and the two spawned a sense of, 'we could do better' with the creation of Kindred Black. Formed out of a hybrid of the duo's lineages—Kindred is Wells' middle name and the name Black originates from Francis' family—the site very much remains the duo's labor of familial love.
"We felt like we have to take that onus on ourselves."
Despite their adoration of the fashion industry, the girls warn against the rise of waste-less consumerism that so much of the fashion world is defined by. Inspired by Patagonia's "anti" Black Friday practices of encouraging its customers to wear their lovingly worn-in attires instead of aimlessly buying anew, the girls crafted their brand around a feeling of charitable necessity and a do-good approach. In fact, the duo partnered with one of Patagonia's partners, 1% For The Planet, a coalition of businesses that have committed to donating one percent of their profits to helping create a more sustainable global environment.
"No one hates the environment, no one's going to say 'I really don't want the environment to be healthy'," Francis said. "But I think a lot of people are not there yet in terms of 'I'm going to change my lifestyle, I'm going to change my habits to get there.' We felt like we have to take that onus on ourselves."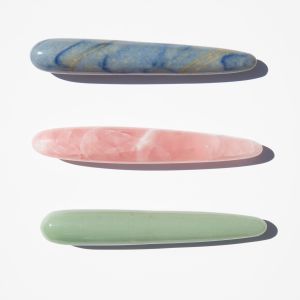 And they did just that. For their first Black Friday in 2015, only a few months after launching their brand, Wells and Francis pledged to donate 100 percent of their profits from the holiday-shopping craze to the Durrell Wildlife Conservation Trust, a foundation that aids animals and works to prevent extinction.
To further ensure their message was more than a simple preach, the founders have made an effort to shift their personal buying practices away from the more environmentally damaging labels, such as Zara and H&M, instead favoring smaller boutiques like Manhattan's Creatures of Comfort and Los Angeles's Passenger. With the more intimately stocked boutiques in mind, the duo were steadfast in their efforts to host both uniquely vintage products, like a solid gold Rolex oyster watch, as well as a slew of on trend fashions, like a deep-v plunging black bodysuit.
"When we set out to start the company, we both were already collecting a lot of antiques and vintage things, there are so many beautiful things in the world already, [so] why only buy new?" Wells asked.
That love for all things vintage and the desire to 'mix it up' can be easily adopted by their customer base, thanks to the fine curation of goods that includes everything from apothecary products to luxe jewels. To fine tune this selection, Francis and Wells set out on a quest to search high and low, to uncover unique artisans and sustainable manufacturing networks.
Etched glass bottles from Mexico, West African tuareg tassels and designs from Finland and France round out the international sector of the brand, with many of the domestically made products coming from the girl's landmark trip across the southwest.
Uncovering artisans' stories, like a woman's small batch perfume business in the heart of the Sonoran desert to learning the intricacies behind a seasoned moccasin maniac, serves as a benefit for their site, as it provides the opportunity to showcase their products in a truthful yet covert way.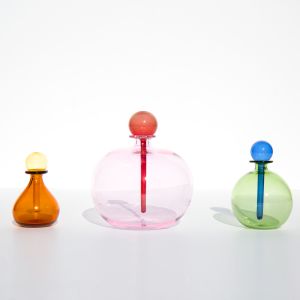 "We didn't want one of those sites that makes you feel bad while you're shopping," she said of their story telling method. "You know I think you should want the product above everything else and then find out, like is this something that fits into my personal breed."
Featuring a $19,000 steep cut vintage diamond ring to a more affordable silk corset bra and wild melon facial oil, Wells and Francis have also taken a stab at embracing the ever-buzzing brand of lifestyle. The site's perfectly padded home goods collection is ripe with a slew of hand crafted ceramic tea cups, mother of pearl pinch pots, 24-karat gold fumed drink stirrers and walnut baby rattles. Crediting an evil eye charm bracelet and Jungmaven hemp t-shirts as some of their favorites of their glimmering spout of items, Francis and Wells will take to designing their own products for the site, a line of leather handbags, hopefully timed for a holiday release.
Wells and Francis can only hope that their first stab at their own designs will be one of many lines in a sparkling future. And as Kindred Black grows and expands by the day, time seems hardly of the essence.
***
Even with Francis' upcoming due date—she's expecting a baby in August—the girls make up a perfect tag team and they show no signs of slowing down. Wells, a petite and tenaciously tough brunette, is a fitting counterpart to Francis, whose arms are laced with colorful tattoo designs. Though delving out responsibility and releasing some of their work to others on their expanding team might burst their tight-knit operation, dreams of moving the brand out of their homes and into a New York showroom emerges.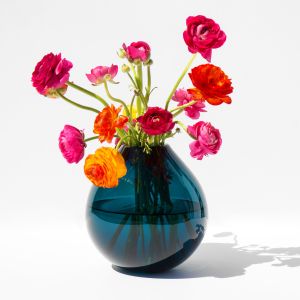 Now, nine months into the company, the girls haven't taken much time to internalize what their success has meant. "I just think it's a great time to be a female entrepreneur in a way," Francis said. "…I guess we just haven't [really] taken the time to think about what that means."
Though not taking the minutes in their busy days to think about their impact as powerful businesswomen—they are one in a new string of rising female entrepreneurs—the girls have seemingly taken some moments to really think about what their impact on the world has been.
"We don't change the world overnight but I think the more people who start to tune into this the better," admitted Francis.