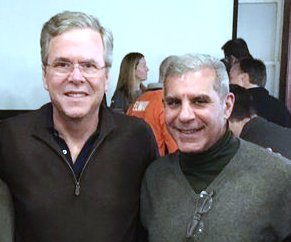 Republican state Senator Joe Kyrillos (R-13) will not be attending next week's Republican National Convention (RNC) in Cleveland, Ohio.
According to Kyrillos Spokesman Tony Perry, the senator's decision stems from the fact that he is not a member of New Jersey's Republican delegation.
"He is not going," Perry told PolitickerNJ. "He is not a delegate so he is going to enjoy this convention from New Jersey."
According to Perry, Kyrillos' decision does not stem from any loyalty to former candidate Jeb Bush for whom he was the New Jersey state campaign director until Bush left the race.
In 2012, as the New Jersey Chairman for Mitt Romney's presidential bid, Kyrillos was a major Garden State player at the RNC. But after his decision to back Bush over New Jersey Governor Chris Christie in the race and his subsequent decision not to back Trump—Christie's pick after his own withdrawal from the race—Kyrillos was not tapped to join NJ's delegation this year. During the 2012 convention, Kyrillos was in the midst of a battle with Senator Robert Menendez for the U.S. senate seat. Menedez, the longtime incumbent, eventually won that race.
Kyrillos joins the ranks of New Jersey Republicans like former Governor Tom Kean who will not be attending this year's convention. Kyrillos has yet to make a definitive statement about whether or not he supports Trump's nomination.