Patrick McKnight is the chair of the New Jersey Libertarian Party. According to McKnight, this year's tumultuous election between major party candidates Republican Donald Trump and Democrat Hillary Clinton has opened the door for the Libertarian Party to grow both in New Jersey and nationwide. This year, former New Mexico Governor Gary Johnson is running for president as the Libertarian nominee.
According to McKnight, Johnson and running mate Massachusetts Governor Bill Weld provide a reasonable alternative for both Republicans and Democrats who are unhappy with their party nominees.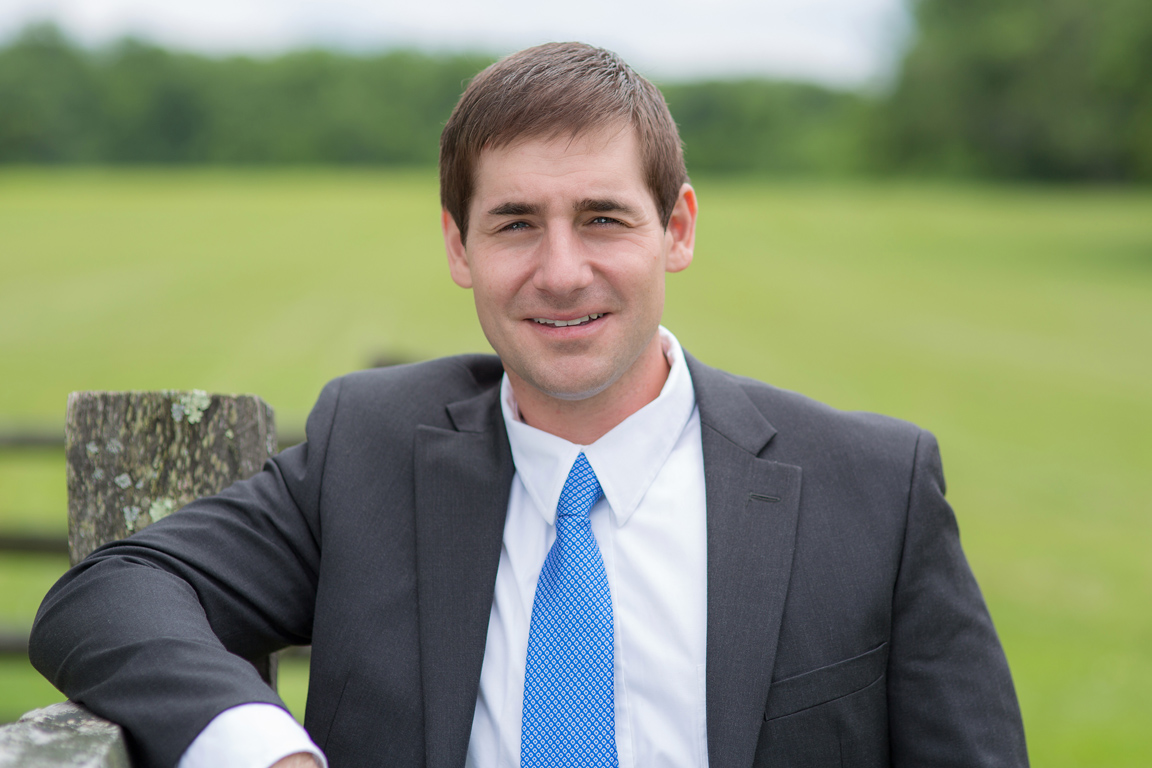 "They are two former two term governors so they both clearly have the executive experience in office. Also, I think with the way they are running their campaign they have positioned themselves as the adults in the room," McKnight told PolitickerNJ. "They are the only campaign that isn't up to their knees in some form of scandal whether it is Trump with all his issues or Hillary with her emails. People can see that they are the most respectable, law-abiding candidates. If you look at the unfavorable ratings for both Trump and Hillary, they are just through the roof. Nobody trusts these people. You look at the biography of Johnson and Weld and there is no such scandal there. People perceive them as much more trustworthy and they are correct."
McKnight said that this year so far, New Jersey's Libertarian Party has seen a 56 percent increase in membership. He also said that that trend is consistent with national numbers that show the party's membership has increased 39 percent in 2016. While McKnight said that many in New Jersey's two major parties have not yet joined the Libertarian Party candiates, there is a significant uptick in inquiries about the party's tenants and candidates from Garden State residents.
"In terms of reaching out to other groups, we are always reaching out to disaffected Republicans and Democrats and especially independents," McKnight said. "It is usually us reaching out to other people. In this election cycle it is other people reaching out to us. People see that we are the only viable alternative because both Clinton and Trump are wholly unsatisfactory."
According to McKnight, the recent DNC email scandal in which Chairwoman Debbie Wasserman Schultz and others were found to be purposely undermining the primary campaign of Vermont Senator Bernie Sanders may help to push former Sanders supporters to Johnson.
"I think many people were surprised by Bernie's endorsement of Hillary," McKnight said. "I think a lot of them might [back Johnson] now, especially given the latest email scandals of the DNC. I think if enough of them take a look at our platform and our candidates and see that we share a lot of the same views—certainly not all the same views—but that we have a lot in common."
Currently, McKnight says that the main focus of the NJ Libertarian Party is to get Johnson on the November ballot. They have secured the 800 necessary signatures and plan to deliver them to the division of elections later this week.
Because of the perception McKnight claims many voters have of Clinton and Trump, the Libertarian Party chair said he is hopeful that Johnson may reach the national popularity and poll numbers needed in order to appear alongside the two candidates on the debate stage in the coming months.
"It is very possible that he reaches the 15 percent needed to get into the presidential debates and, at that point, once he reaches an audience of that size, anything is possible depending on how the debate goes," McKnight said. "Hillary and Trump are capable at any time of putting their foot in their mouth or contradicting themselves and making themselves look even more ridiculous. If we can reach 15 percent and make it into the debates, that would be a real game-changer for us because we aren't given the same platform other parties are given to get their message out there."
This year, the NJ Libertarian Party is putting up a record number of candidates for elected office in New Jersey. According to McKnight, getting those candidates elected is a top priority because it is through local elections that the party will begin to be taken seriously. McKnight also said that a large proportion of new members are millennials, something that bodes well for the party's future.
"What people are looking for is some legitimacy," McKnight said. "I think the best way to demonstrate legitimacy is with victories at the local level so that is one of my focuses. I think that if we can outperform in the fall, people are going to start looking at us as the third major party and not the largest minor party. Once people have that paradigm shift I think our growth in the future has no limit."
When asked how he felt about the assertions made repeatedly at the RNC that a vote for a third party was a vote for Clinton, McKnight said that he does not ascribe to such ideas.
"I think the only way to throw your vote away is to vote for a candidate you don't really believe in. Usually when you have people making those sorts of arguments, they are rationalizing voting for a candidate they don't really believe in," McKnight said.
The NJ Libertarian Party chair also said that such philosophies and approaches to government are actually responsible for the state of American politics in the 2016 election.
"Are their some people who approach politics are a horserace and just want to be on the winner? Sure, there definitely are," McKnight said. "But I think that mentality is why we have gotten our democracy into such a deplorable situation as we have this year where we have two candidates who are so unacceptable representing the establishment parties. We should be voting for people we believe in."
McKnight said that he has seen a significant number of former elected officials come out in support of Johnson. While he said that the party is not yet ready to make any announcements, McKnight also said that a number of elected officials in New Jersey who support Johnson will likely be announced in the coming weeks.
According to the official Johnson/Weld site, the Libertarian candidates are focused on issues including cutting wasteful spending, tax reduction, creating jobs, protecting personal freedoms and implementing term limits for all offices so that officials are not "more concerned about keeping their jobs than about doing what needs to be done."