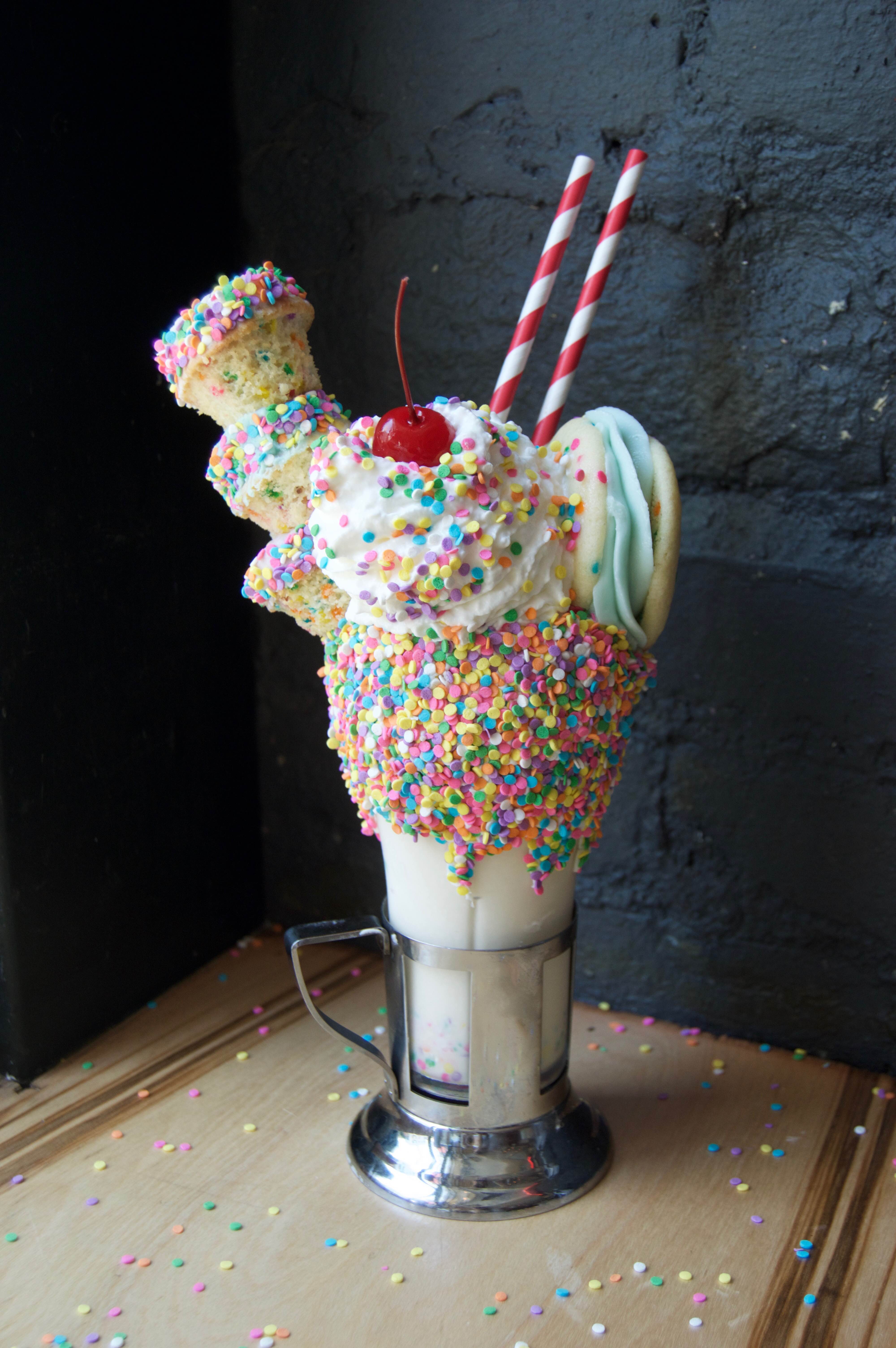 Magnolia Bakery, the cupcake shop that singlehandedly jumpstarted New York City's nonstop parade of dessert trends after a Sex and the City appearance, is celebrating two decades of business on July 14. Of course, when a sweets shop hosts a birthday party, they can't have any regular old cake. Instead, they're offering a limited time collaboration with the infamous milkshake makers at Black Tap.
Magnolia will also celebrate throwback Thursday by offering their classic vanilla and chocolate cupcakes for their original price, $1.25. In a city where desserts tend to go for much larger sums, sometimes even in the hundreds, that's quite a buy. They're only available in their Bleecker Street location while supplies last, so make your way downtown and buy up a dozen or so. Magnolia will also supply birthday cake ice cream sandwiches, whoopie pies, birthday cookies, birthday bark and edible image cupcakes, along with merchandise.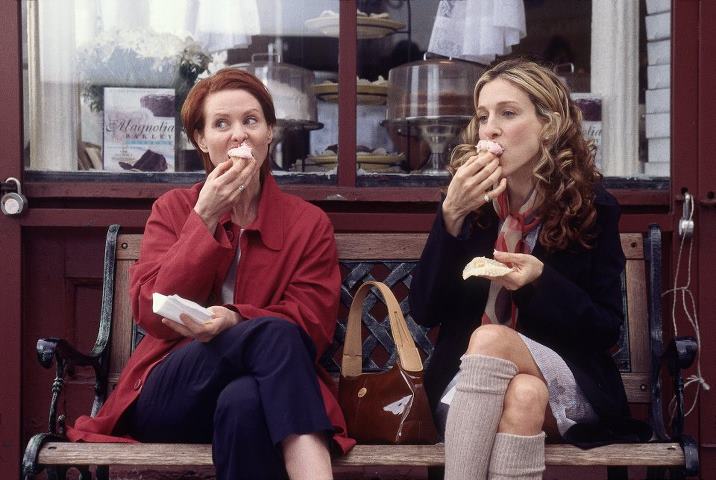 If cupcakes aren't your thing, because you've moved onto far more decadent inventive offerings, the Black Tap milkshake is another way to celebrate. It's a vanilla shake with a vanilla frosted rim and confetti sprinkles. Then (because that's not sinful enough on its own) it's all topped off with mini Magnolia cupcakes, a whoopie pie, whipped cream, and of course, a cherry on top. Carrie Bradshaw would most certainly approve.