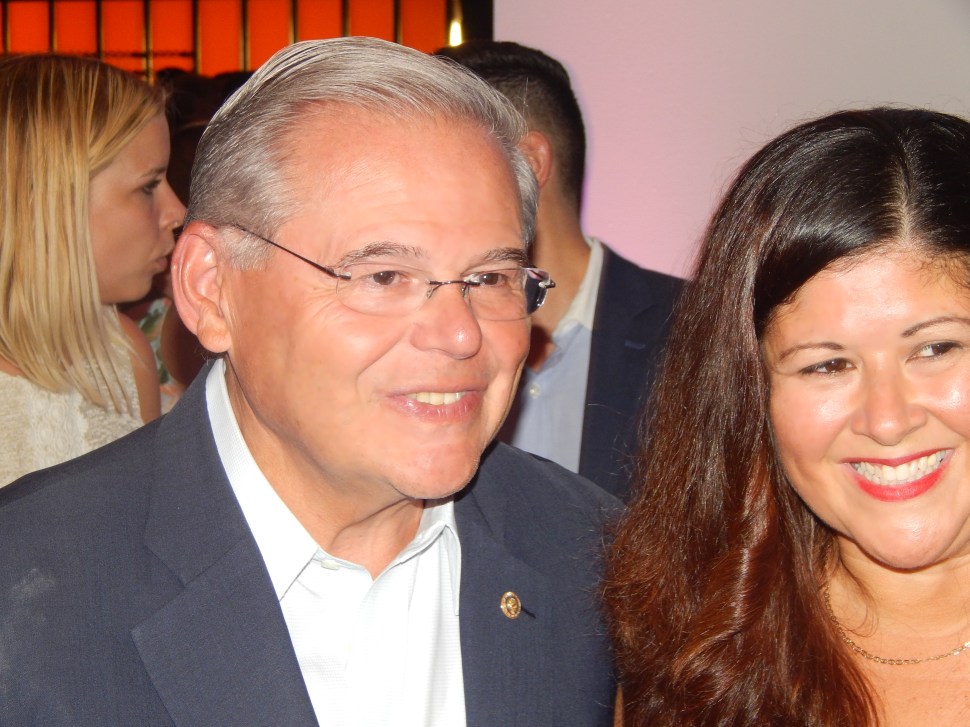 PHILADELPHIA – U.S. Senator Bob Menendez (D-NJ) this morning cited as treason Donald Trump's calls on Russia to release emails, an urging Trump later laughed off as sarcasm.
"This is a question of national security," Menendez told reporters. "This is a question of high crimes and misdemeanors.
"When I see a Donald Trump who says that Vladimir Putin and Russia should ultimately create a hacking of emails of a presidential candidate, which is in essence espionage, I consider that an act of treason," he added.
The senior senator from New Jersey, former chair of the Senate Foreign Relations Committee, said even if he was just joking as the Republican candidate subsequently said he was, the remarks at the very least demonstrate Trump's unfitness to have his hands on the nuclear codes.
The senator made his comments at a breakfast hosted by his colleague, U.S. Senator Cory Booker (D-NJ). At the same event, Booker decried Trump's candidacy as the worst kind of cynical appeal to the country's baser angels.