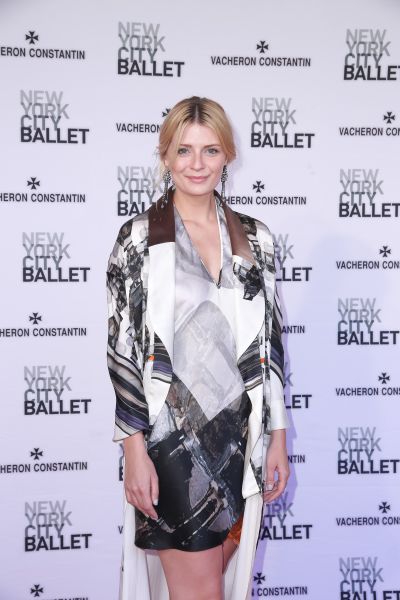 Ever since video surfaced of two police officers tackling and shooting Alton Sterling to death outside a Louisiana convenience store, there has been an outpouring of support for the 37-year-old black man's family, especially among celebrities—a GoFundMe set up by actress Issa Rae to help pay for the education of Sterling's children has nearly doubled its $200,000 goal in the last 24 hours.
Some other Hollywood stars still need to learn how to properly express solidarity, however.
Mischa Barton, who appeared on The O.C. in the early 2000s and competed on Dancing with the Stars this year, wrote a heartfelt Instagram post in which she said she was "heart broken" (sic) while watching the video of Sterling's death.
"This may have been going on forever in the United States but thank god the pigs get caught on camera now," Barton wrote. "The world is a precarious place right now. #stop #reflect and #act appropriately."
The only problem is that these seemingly genuine words were paired with this picture: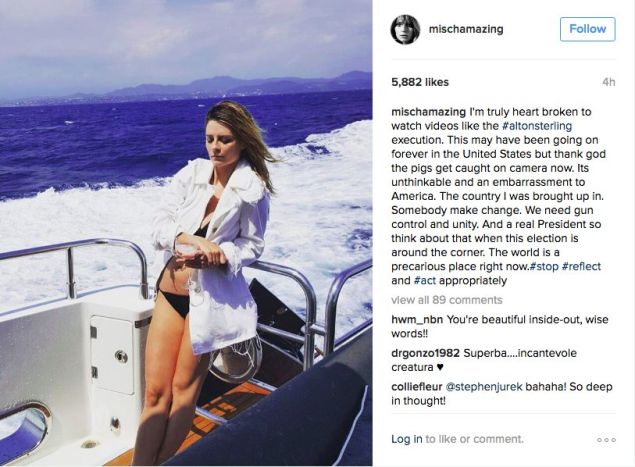 The irony of Barton writing about the horrors of police brutality while lounging on a yacht, wearing a bikini and holding a glass of wine meant the image immediately went viral on Twitter, with users berating Barton for her privilege:
As a result of the outcry, Barton deleted the post.
Let's hope she doesn't pay similar tribute to Philando Castile.