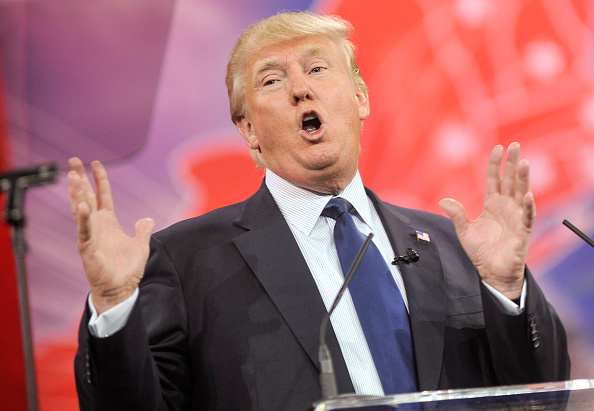 As Cleveland prepares to host the Republican National Convention, the Monmouth University Poll finds that Hillary Clinton's lead over Donald Trump nationally has shrunk in the past month as support for third party candidates has also waned.  Trump's pick of Indiana Gov. Mike Pence as his running mate has little immediate impact on voters' intentions.

Clinton holds a 3 point lead over Trump among all registered voters nationally and a 2 point lead among those most likely to vote in November.  These margins are down from last month when the Democrat held a 6 point lead with registered voters and a 7 point lead with likely voters.  Currently, 43% of registered voters support Clinton and 40% support Trump, with 5% backing Libertarian Gary Johnson, 2% backing Jill Stein of the Green Party, and 2% backing another candidate.  Support among likely voters stands at 45% Clinton, 43% Trump, 5% Johnson, 1% Stein, and 2% other.  In addition to a narrowing of Clinton's edge over the past month, the number of registered voters who say they will support a third party candidate has dropped from 15% to 9%.

Clinton has the support of 88% of Democrats and Trump has the support of 81% of Republicans – both numbers are similar to the nominees' partisan support levels last month.  Independents now give Trump a 40% to 31% advantage, whereas they were more evenly split last month at 32% for Trump and 31% for Clinton.  Clinton, however, has a 46% to 39% edge over Trump in the all-important swing states – the ten states in 2012 that were decided by less than seven points.  This marks an insignificant change from her 41% to 36% lead in these states last month.

"Clinton still leads, but Trump is closing the margin.  The next two weeks will be crucial to determining which direction this trend goes," said Patrick Murray, director of the independent Monmouth University Polling Institute.

Trump's first major act as the GOP nominee, the selection of Indiana Governor Mike Pence as his running mate, appears to have had negligible impact.  Overall, just 11% of voters say they are more likely to support the Republican ticket because Pence is on it and a similar 10% say they are less likely, while the vast majority (76%) say Trump's running mate has no impact on their vote either way.  Pence is largely unknown to voters – 22% have a favorable impression of him and 14% have an unfavorable view, while  64% express no opinion.

"Considering all the drama surrounding some of the other names circulated, a no impact pick may be the best result for Trump," said Murray

Similarly, Bernie Sanders's endorsement of Clinton last week has had a negligible effect on her support.  Overall, 17% of voters say they are more likely to support Clinton and 9% are less likely to support her because she has been backed by her former challenger, while 73% say Sanders's endorsement has no impact either way.  The announcement may have helped solidify Democrats who were already lining up behind Clinton – 31% say Sanders's endorsement makes them more likely to vote for her and just 3% say they are less likely.  On the other hand, the impact is a slight net negative among voters who are currently backing a third party candidate or are undecided about their vote choice – just 6% of this group say the endorsement makes them more likely to support Clinton and 13% say it makes them less likely.

"Johnson and other third party candidates are not gaining traction. Voters concerned about keeping one or the other major party nominee out of the White House may feel they have to support the 'lesser of two evils'," said Murray.

There hasn't been a lot of movement in voter opinion of the two major party nominees.  Clinton earns a negative 34% favorable and 52% unfavorable rating while Trump holds a similar 31% favorable and 53% unfavorable rating.  Trump's negatives have come down from a high of 60% in March, while Clinton's ratings are largely unchanged.  Just over half (52%) of voters say that Clinton has the right temperament to be president while 42% say she does not, which is basically unchanged from the 54% to 42% result on this question in March.  Fewer voters (32%) say that Trump has the right temperament for the job while 61% say he does not, which is a slight improvement from the 27% to 68% finding in March.

The Monmouth University Poll was conducted by telephone from July 14 to 16, 2016 with 805 registered voters in the United States.   The results in this release have a margin of error of + 3.5 percent.  The poll was conducted by the Monmouth University Polling Institute in West Long Branch.