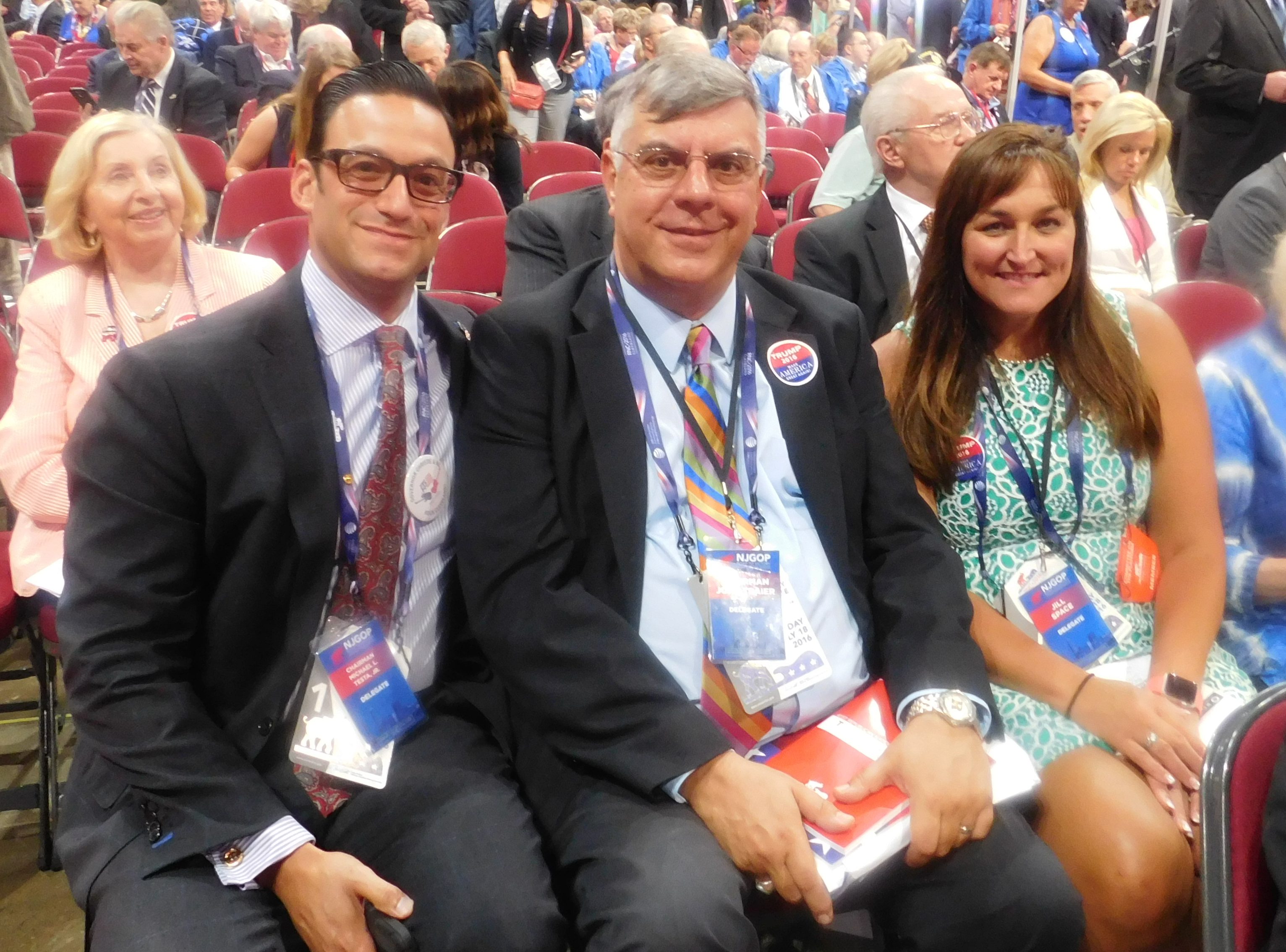 CLEVELAND – The Republican National Convention (RNC) is just kicking off but notable New Jersey Republicans including state Senator Mike Doherty, state Senator Joe Pennacchio, state Senator Gerry Cardinale, Passaic County GOP Chairman John Traier, Cumberland County GOP Chairman Mike Testa and NJ Republican State Committee member Jill Space (wife of Assemblyman Parker Space) can be found hanging out under the "New Jersey" sign on the floor of the Quicken Loans arena. Like other members of the Republican Party, they have traveled to Cleveland to take part in their party's nominating process.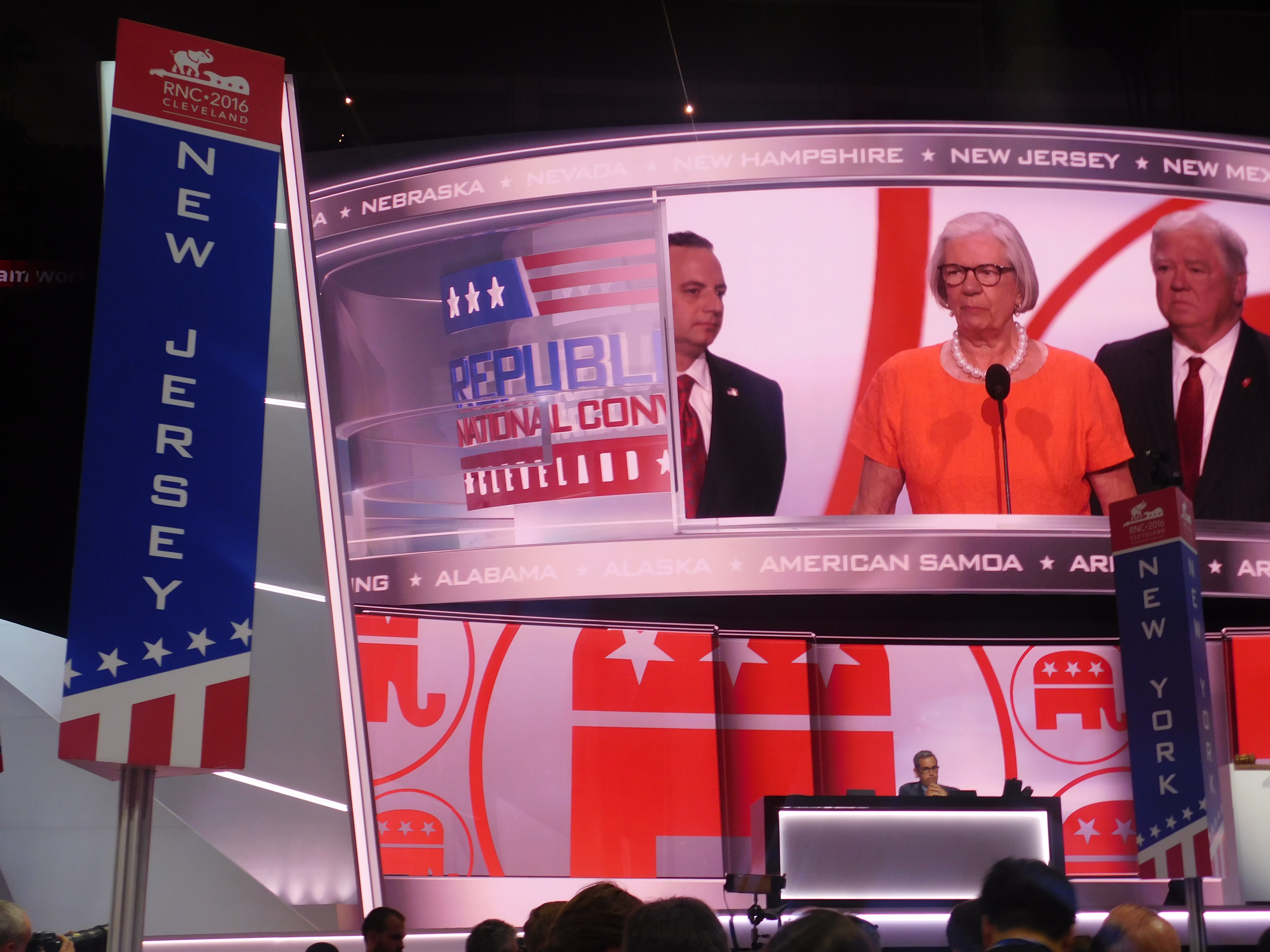 According to Testa, though the convention is just beginning, the mood has already been electrifying. Testa arrived on Sunday and attended a reception hosted by the leader of New Jersey's delegation: New Jersey Governor Chris Christie.
"We went to the Governor's reception last night," Testa said. "I think the message was phenomenal there. If you aren't supporting Donald Trump, you are working for Hillary Clinton."
This is Testa's first RNC.
"The environment is very electric, maybe it is because we are in Cleveland with the Rock and Roll Hall of Fame," Testa said. "It seems like there is a theme of rock and roll. It is pretty amazing. I hope we focus on the two topics that I am very concerned about: the economy and national security."
According to Traier, the convention has led to the development of a "very positive message" for Republicans.
"We got a couple of very small baby steps on the platform committee," Traier said. "We obviously don't agree with some of the anti-LGBT language."
Space served on the platform committee. Because of that role, she has been in Cleveland since last Sunday.
"Everything went really well," said Space. "The best thing is that I watched Cleveland transform. I watched the walls go up all over the place, I was able to eat in the restaurants and not have to worry about it, I was able to walk everywhere. It is a great city."
Monday evening speakers include: Former Texas Governor Rick Perry, Willie Robertson of Duck Dynasty, actor Scott Baio, former New York City Mayor Rudy Giuliani and Melania Trump, among others.