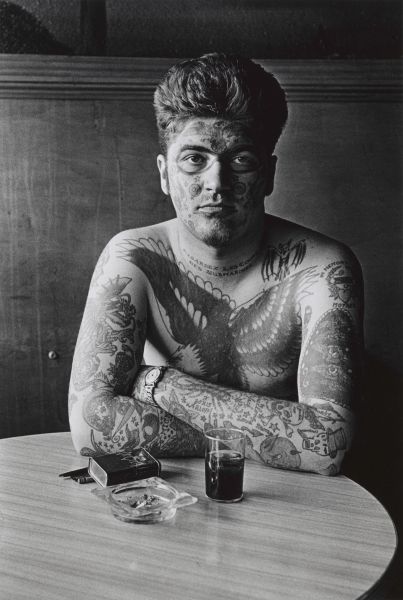 As a precocious sixteen year old, the photographer Diane Arbus wrote of her love for the "uniqueness of all things." This was two years before she first picked up a camera, and seventeen years before she became a fully fledged artist, but the sentiment, that there was so much left to be discovered, never left her.
In a new exhibition of Arbus' work opening July 12 at the Met Breuer, 'Diane Arbus: In the Beginning,' the evolution of her photography into the catalogue of eccentrics and outsiders we know so well grows clear. Comprised of around 100 photographs, two thirds of which have never been seen before, the show focuses on the years between 1956 and 1962, a period of self-discovery in which she defined herself as an artist. The show is part of a new wave of scrutiny over the genesis of Arbus' career—this month also sees the release of a new biography, Diane Arbus: Portrait of a Photographer by Arthur Lubow.
Having married young, at just eighteen, Arbus spent her twenties and early thirties working alongside her photographer husband, Allan, while occasionally making pictures herself. Together they built a successful fashion photography business with a studio on West Fifty-Fourth street, shooting spreads for publications like Harper's Bazaar and Vogue. However, after one particularly uninspiring shoot, she packed it all in, bought a new roll of 35mm film and labelled it #1. For Arbus, then 33, it was a new beginning—she would officially separate from her husband three years later—and she enrolled in a class with the Austrian-American photographer Lisette Model.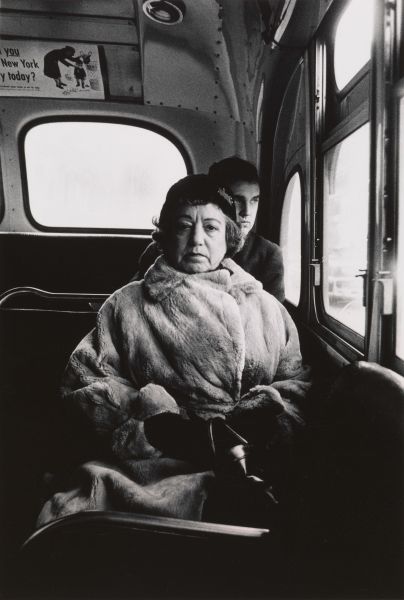 "Her fascination with the differentness between all things and, more significantly, between all people, may have been what initially propelled her to pick up a camera," says Jeff Rosenheim, Curator in Charge of the Department of Photographs at the Met. "It certainly commemorates her work from the beginning of her picture making in 1956 and sustains it to the end of her life 15 years later."
Arbus, the daughter of wealthy department store owners, soon began pounding the streets of New York City, engaging with subjects she usually met through chance encounters. She photographed people at the beach, the movies, in Times Square, at the rodeo, and on Coney Island. She would take secret photographs of steam bathers, or meet with strippers in their dressing rooms.
Mid-way through the exhibition, the characters who punctuate Arbus' world of pictures start to appear: a fire eater, a tattooed man who calls himself "Jack Dracula," women in fur coats, crying children, circus performers. The photographs, which amount to almost half the work she printed before she committed suicide in 1971 at 48, offer a glimpse into the fringes of society that she earned such a cult following for. Over just seven years, she became daring.
"I do feel I have some slight corner on something about the quality of things," Arbus wrote. "I mean it's very subtle and a little embarrassing to me but I really believe there are things which nobody would see unless I photographed them."
These photographs, a gift to the Met from her daughters Doon Arbus and Amy Arbus, show Arbus transform as she abandons past roles—wife, fashion photographer—to that of a new one: artist. More importantly, Arbus developed an unabated curiosity for her subjects, whether they be a human pincushion or a woman riding the bus, before she chose to end her life.
"She said the subject of the picture is always more important than the picture," says Rosenheim. "And more complicated."