I first met Lou Reed in 2008. He was standing on a street-corner in the Meat Packing District screaming into his cell phone.
"New York! …New York, New York! Ya ever heard of it? Manhattan! New York City!!!"
The Godfather of Punk was clearly frustrated with the operator on the other end of the line, who was most likely in India, or some other distant land and was letting the poor soul have it. It could've been a scene out of a Woody Allen film. Reed, after all, was the quintessential New Yorker. He even named his benchmark 1989 album New York. Although it name-checked Rudy Guliani and Bernard Goetz and immortalized "The Halloween Parade," the record was hardly just nostalgia for locals.
Since his early days with the Velvet Underground, Reed portrayed his hometown as both subversive and glamorous. No matter where you first heard his songs, they instantly transported you into a kinky netherworld where junkies, transsexuals and a smattering of social deviants were just everyday people.
Like the twilight-gray landscapes of the New York's Ashcan painters, Weegee's harrowing black and white photo journalism, or the drug-addled beat poetry of the 42nd Street hustler Hubert Hunke, Reed's songs never flinched or relied on artifice in their gritty depiction of urban life.
Beyond his heavily orchestrated song cycle Berlin (1973), Reed was a firm believer in boiler plate rock 'n' roll usually built on a pair of loud grinding guitars, throbbing bass and a simple driving beat. But he also wrote tender ballads that evoked a sense of place on par with the Beach Boys' SoCal sun-bleached anthems or the Beatles' hazy stroll through the streets of Liverpool in "Penny Lane," and "Strawberry Fields Forever."
Reed led you down the dirty midnight boulevards of Gotham to St. Marks Place in "Sally Can't Dance," and let you eavesdrop on the juicy gossip of "New York Telephone Conversation." With "Walk on the Wild Side," anybody could experience all the glam Max's Kansas City had to offer without donning the obligatory streak of eyeliner or teetering about in platform shoes.
"Lou was to New York as Faulkner was to the South, or Brecht to Berlin."—Hal Willner
"Lou was to New York as Faulkner was to the South, or Brecht to Berlin," producer Hal Willner explained. "He was New York from top to bottom. He was born here and died here…He saw it change, but he never disappeared. Almost every record of his was made here. It was his city. Tourists would see him and Laurie [Anderson] on the street and know they'd been to New York."
"Lou was pure New York street," concurred Steve Katz, guitarist with the Blues Project, Blood, Sweat and Tears, and producer of Sally Can't Dance. "I grew up in a New York Jewish home as well, but I didn't have the same kind of problems Lou had. The Velvet Underground was scary! They were into a whole different thing sexually and drug-wise. But amazingly enough, he made it! He knew how to pace himself."
"I was a songwriter from the Village at the same time Lou was a rocker from the Lower East Side," recalled Eric Andersen. "I saw Lou with the Velvet Underground at the Dome and I did some screen shots and a film for Andy [Warhol] but never met Lou until Andy's funeral. The first words out of his mouth were that Warhol was the only person in the music business who never tried to fuck him."
"We became friends and later co-wrote and recorded my song 'You Can't Relive the Past' for my [1999] album of the same title. I was always struck by how disciplined he was. I was lucky to be invited to see more than a few of his great shows in Europe including a performance of Berlin in the city of Berlin, itself, which came off great and had soul."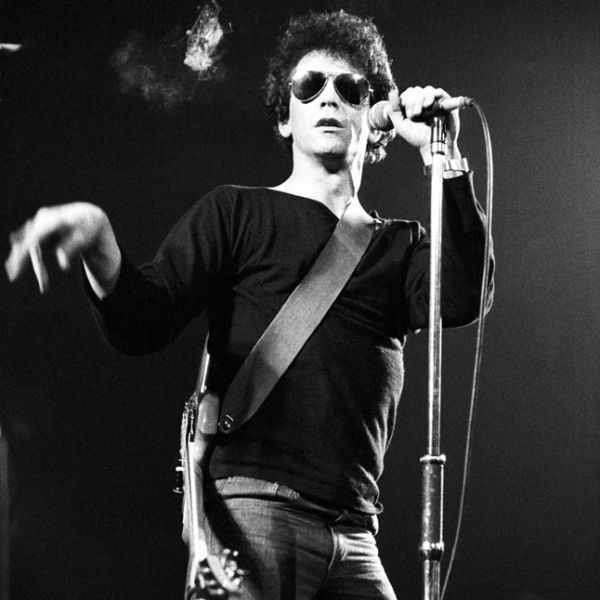 Willner first began working with Lou while producing his 1985 tribute album to Kurt Weill, Lost In The Stars, for which Reed sang "September Song."
"We'd read a quote somewhere that Lou said he wanted to be known as the Bertolt Brecht of rock 'n' roll. Our first conversation was rather awkward," Willner recalled. "But then he brought me into his world. He'd just cut New Sensations (1984). He didn't need me but he wanted someone there to bounce things off. There was nothing pretentious about him, whether he was crazy or rational."
"Producing Lou was a great exercise, a lesson in listening. You had to be tuned in. It was a humbling experience to work with him considering that Andy Warhol, David Bowie and Mick Ronson had all been his producers in the past."
"Lou in general did not like 'beauty.' He was a rock and roll musician all the way."—Steven Bernstein
Trumpeter/bandleader Steven Bernstein (Sex Mob, Butler Bernstein & the Hot 9) who frequently arranges the music for Willner's live events appeared on Reed's 2000 album Ecstasy (produced by Willner) contributing soulful horn arrangements for the funky "Mad," the ragged rocker "Paranoia Key of E," and the aching ballad "Tatters."
"Lou in general did not like 'beauty,' " Bernstein said with a laugh.
"He was a rock and roll musician all the way. He his music played loud and if you couldn't deal with it and had to hold your ears, he'd tell you to get off the stage…'Now!' As primitive as he was, Lou knew what he wanted and could articulate it. But he trusted me to take care of his music," Bernstein said, recalling a chamber music arrangement he wrote for Reed's "Candy Says."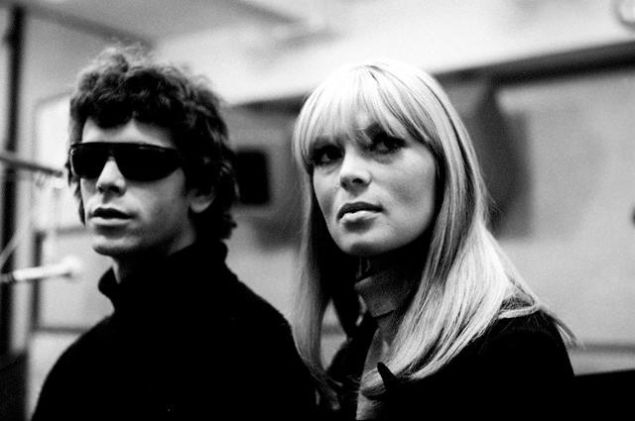 "He'd said, 'You almost got it right!' Everybody thinks of Lou as a hard ass, but that was only if he didn't know you. He was a very accessible, very public person. You'd see him on the street with no bodyguards. After we first met and started working together he'd kiss me like an old-school Jewish uncle."
Why all the nostalgia for Lou Reed now?
Gotham's iconic rocker/poet, who exited this world on October 27, 2013, at age 71 is being feted with an epic free tribute show on July 30 at the annual Out of Doors Festival in Damrosch Park at Lincoln Center.
This all-day multimedia marathon named "The Bells" in honor of Reed's 1979 album, is being curated by Laurie Anderson and Hal Willner, in conjunction with Jill Sternheimer, the producer of the concert series.
As with most Hal Willner happenings, the upcoming event teems with the possibility of the unknown. "Everything is continually changing" Willner said with a chuckle, regarding the celebration which begins at 10 a.m. with a group tai chi lesson led by Reed's teacher, Master Ren Guang Yi.
Starting at 11:00 a.m. there will be a sound installation entitled "Lou Reed – Drones" in the lobby of Alice Tully Hall, created by the feedback freely flowing from six of Reed's guitars.
Then at 11:30 a.m. the house band (which include Sonic Youth's Lee Ranaldo and Steve Shelley, producer/guitarist Don Fleming (Gumball) and Kenny Margolis of Mink Deville and Cracker on keyboards, will back a variety of singers from David Johansen, Lenny Kaye and the Bush Tetras to the legendary downtown performance artist/punk rocker Kembra Pfahler of the Voluptuous Horror of Karen Black for a rockin' set of Lou's tunes.
Starting at Hearst Plaza at 3 p.m. poet/shaman Anne Waldman and actors Willem Dafoe and Steve Buscemi. and a slew more will read Lou's lyrics until 7:30 p.m. when, at the Damrosch Park Bandshell, Laurie Anderson, Anohni, Garland Jeffreys, Victoria Williams and Jenni Muldaur (among many others) will present "Lou Reed's Love Songs" with musical support from cellist Jane Scarpantoni, bassist/producer Bill Laswell, and saxophonist/composer John Zorn.
There will also be various films shown through-out the event, including a screening of Julian Schnabel's 2008 concert film Berlin: Live at St. Ann's Warehouse.
"The work is complete now, and a lot of Lou's overlooked stuff is coming to light," Willner said. "The TV show Bloodline has recently been using songs from The Raven. It's hard to go wrong with this material. Lou won't ever become obsolete."
***