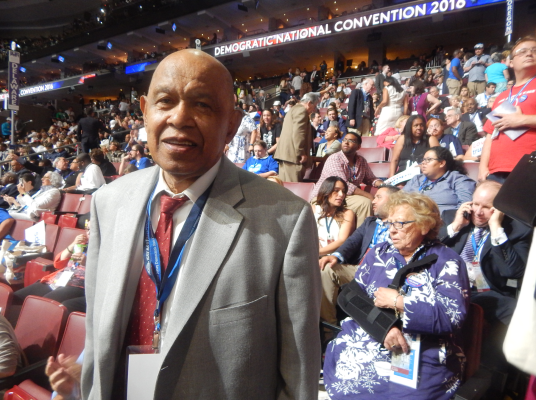 PHILADELPHIA — On the floor of the Democratic National Convention, three of New Jersey's most prominent Democrats shared their thoughts on DNC Chairwoman Debbie Wasserman Shultz's imminent resignation following controversial intra-party emails published by Wikileaks. With Wasserman Schultz set to step down after the convention, Union County Democratic Chairman Jerry Green said he expects the DNC will emerge stronger with Hillary Clinton as the party's nominee.
"I'm sorry that it even happened but the reality is tonight you can feel the electricity in this gymnasium," Green said. "It's huge. And i just think it's another stumbling block that we're going to get over, and when we move out of here we're going to be united as a party."
Though the emails show Wasserman Schultz and DNC staff favoring Clinton and sending each other notes on ways to disparage her primary opponent Bernie Sanders, nothing conclusive has surfaced so far. Asked about reports that the digital trail suggests the work of Russian hackers, Green said he won't discount any possibility. The hack, he said, reflects the tenor of a long, bitter and often outlandish 2016 election cycle.
"Let's face reality," he said. "The Republican party, they're making this a dirty campaign. Nothing would surprise me at all. I see no reason why a Democrat would want to do anything to hurt the party. But nothing surprises me. This is going to be a campaign that's going to set this country back rather than move it forward.
"What happened, to me, was not professional."
State Senate Minority Leader Loretta Weinberg (D-37), a Clinton delegate, said that she was glad to see Wasserman Schultz step down so quickly and help to mitigate the damage. She agreed with Green when she said she doesn't expect the news to splinter the Democratic vote between Clinton supporters and Bernie Sanders voters.
"I've worked with Debbie Wasserman Schultz and I have a lot of respect for her, and I think she's stepped down in order to make sure that our party is unified," Weinberg said. And that was an appropriate and probably difficult step."
State Senator Ray Lesniak (D-20), who is running for governor in 2017, also believes that Wasserman Schultz will help keep the controversy from dividing the party by falling on her sword.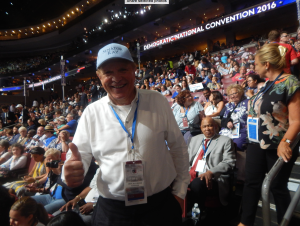 "No, not at all, because she resigned," he said when asked whether the resignation could detract from Clinton's share of Sanders' primary voters. "You know, she was shown to have played it not even steven, and she did the right thing. And we move on from that. If she had stood on then it would have festered, but now it's over and we move on."
Weinberg, for her part, called the possibility of foreign hackers working to undermine a U.S. election the stuff of bad fiction.
"It almost sounds like a movie script. That they hacked into the personal emails of the DNC is all very bizarre," she said. "Nothing we do as public officials is private, really. And I guess we'll all become more and more acutely aware of that."