Like so many of you I was cheated out of buying a ticket to see the Radiohead concert at Madison Square Garden this week. The cause? Like something ripped from Thom Yorke's lyrics: robots.
I'm not paranoid—as Radiohead themselves admitted, most of the tickets initially released for the band's pair of concerts this week at Madison Square Garden were snapped up within minutes by the ubiquitous "bots," skyrocketing ticket prices to more than three times their original price tag of $80.
Leave it to Yorke to sum this one up: "Everything is broken, everyone is broken. Why can't we forget?"
I was devastated, but by some miracle I was gifted a ground-floor ticket for the original price of $80. I was excited, but I still wanted my friend Chino to go with me and after some scouring, I eventually found a ground-floor ticket for $250 on Stubhub.
When I called to inquire further about the ticket, the seller told me that if there are only two tickets available in a particular section then they're sold together. The seller offered me a different ticket for about the same price and in tallying the order up quoted me nearly $100 more than the advertised price; he told me part of the fee was to express mail me the ticket. Dumbfounded, I politely hung up and did some digging.
I discovered that some sellers were charging "convenience fees" of up to 30 percent of the listed ticket price and they weren't even required to include those fees in the advertised price, just an asterisk at the bottom of the page stated the amount of the convenience fee.
"The statute as it stands bans the addition of any fee to a ticket by a venue operator or its ticket vendor except fees that are associated with 'special services' for which a 'reasonable service charge' may be levied," wrote New York State Attorney General Eric Schneiderman in a recent report on NY state law about such ticket fees. The report's conclusions won't surprise anyone that's dealt in the shady world of online ticket buying: fees of this level should be in violation of the law.
"Convenience" fees have been issue even longer than bots.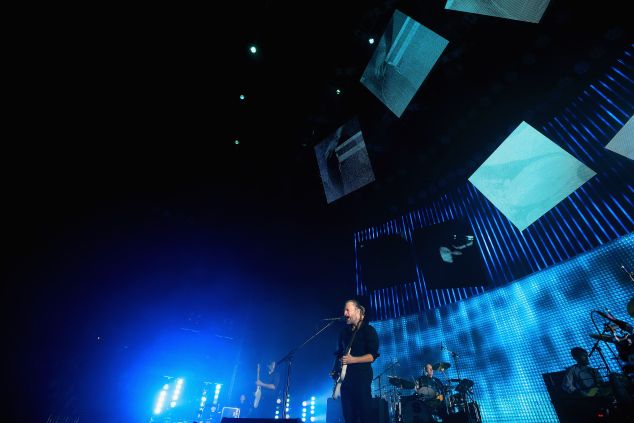 As the LA Times reported in 1991, NY State Rep. Jerrold Nadler, at the behest of the New York Consumer Protection Board, "introduced legislation that would require a 10 percent cap on all ticket service fees." Ten percent is a lot less than 30 percent—clearly this problem won't be solved anytime soon.
"You're talking about the New York State Legislature who took a year to decide if marshmallows were a food or a candy," Mike Pesca, host of Slate magazine podcast The Gist, told me of ticket reselling laws. "I think it's weird for the government to say you can't pay more for something. No one likes government intervention, which is a monosyllabic way of saying laws. No one likes laws!"
After all this talk about laws, I wanted to find out what the people in charge were doing about it.
"From Radiohead to Bruce Springsteen concerts, New Yorkers continue to encounter a rigged system that makes it nearly impossible to find affordable tickets," New York State Attorney General Eric Schneiderman told me in a statement. "My office has made it a priority to crackdown on ticket bots that can instantly scoop up thousands of tickets, while also working to ensure that the ticket industry becomes fairer and more transparent. New York is a global hub of music and culture, and everyone deserves to experience this at a just and reasonable price."
Eventually, I managed to purchase a middle-row ticket for my friend for $260 including fees on Stubhub.
When me and my friend arrived at the Garden, I spoke with some police officers stationed out front about ticket scalping laws. I knew it was illegal to sell tickets within 90 feet of a venue for more than the face price. They told me that it was illegal to sell tickets for any price in front of the stadium. I pointed out that it was perfectly legal to stand in front of them and buy and sell tickets on my phone. They did not seem amused.
My ticket was ground floor, so once inside me and my friend Chino parted ways. The ground floor has a large bar area and nearly everyone I saw looked like they weren't going to lose any sleep over paying $500 for a ticket.
I spoke to a few random fans about how they felt about purchasing tickets well over the advertised price. "Hey, what can you do?" was the general sentiment.
A student at UMASS named Kristina Allain told me that she paid $400 for her ticket and now she was broke. She said she felt like she was held hostage by the ticket prices but just had to come. "Radiohead saved my life," she told me. "They helped me through a lot of things. Something about their music understands me. It calmed the insanity in my mind."
When she told me that, I knew exactly why I had to write my story. I didn't write it for the rich guys who took being there for granted. I wrote it for people like me, Kristina Allain and Chino who were answering a call inside us.
When Hail to the Thief came out I drove around for hours at night listening to it over and over again. The music was sacred to me. I wrote because Radiohead's music was like religion and they were trying to take my church away.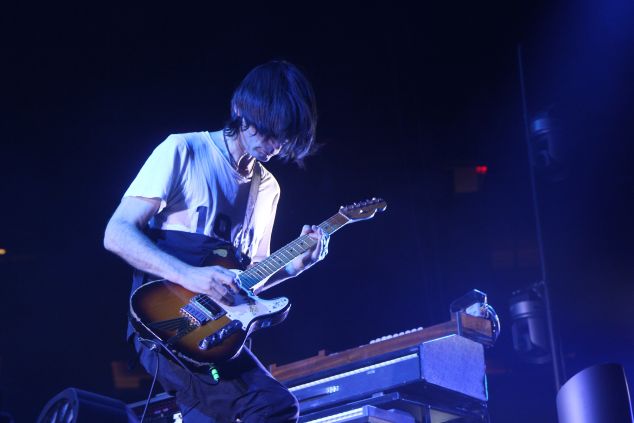 David Dark, author of the book Everyday Apocalypse: The Sacred revealed in Radiohead, the Simpsons and other Pop Culture Icons, calls their music "apocalyptic," meaning: to reveal. "Apocalyptic shows us what we're not seeing," he writes.
"Radiohead is a witness," Dark told me via Twitter, and he was right. That night they revealed truth that conjured my every fear, my every anxiety and told me it would be alright.
"No Alarms and No Surprises Please," Radiohead begged us during the show as we screamed along. People closed their eyes and raised their hands to the sky. "It looked like church out there," Chino told me after.
A random exit sampling revealed that a fairly large percentage of attendees bought tickets from a reseller. Perhaps if the law against ticket bots in New York that was just passed last month was active in March during the pre-sale this number would be a lot lower.
Will bots continue to find and exploit loopholes? Will we continue to be forced to pay hidden "convenience" fees in order to see our favorite bands perform at large venues?
For the moment at least I'd stopped caring. I'd seen Radiohead. But as for next time, again, I'll let Thom Yorke do the talking: "A heart that's full up like a landfill / A job that slowly kills you / Bruises that won't heal/ You look so tired, unhappy/ Bring down the government/ They don't, they don't speak for us/ I'll take a quiet life/ A handshake of carbon monoxide."