Today, the app craze is stronger than ever, with the success of games such as Pokémon Go and dating services like Tinder, to barely scratch the surface. But as apps proliferate, there's bound to be a few that just don't land. Recently, a few recent art-inspired apps have caught my attention for all the wrong reasons: likening the art market to a game of casual dating, tech-ifying tried and true tools (long live paper maps!) and making it all too easy to make art—without actually making art. How about just putting down the smartphone, saving yourself the money and frustration and experiencing the real world?
Leave the Swiping for Dating
Online art buying is on the rise, according to the benchmark annual report by economist Dr. Clare McAndrew. Behold, Wydr, a new app developed in Switzerland and launched in January that combines the popular swiping interface of Tinder with e-commerce. Here, there's also no middle man for quality control; artists can upload their work directly, and a crowdsourced ratings system determines the app's top recommended artworks. (Imagine how crushing would it be to get no hearts on your painting.) Wydr co-founder Matthias Dörner explained the "community curated" app to TechCrunch, saying: "Art Galleries are for the 1 percent, wydr for the 99 percent."
It's important to note that virtually all commercial spaces are free to enter and there's a wide spectrum of price points represented in the global art market today. Even collectors on the tightest of budgets can buy art if they so desire. The price of the average purchase through Wydr is $430, according to TechCrunch. So, according to the company's understanding of the 99 percent demographic, the average person should have no trouble spending $500 with the tap of a finger.
"Wydr isn't for the art collector, but for the casual art lover," said Dörner. Yes, this sounds like Tinder indeed. And judging by the selection of art available so far on Wydr, the experience is a lot like speed dating through Deviantart, the internet's biggest repository of art—specifically fan art.
Learn to Read a Map
When I was in the third grade, my class went on an orienteering trip to the wilds of Long Island. For the uninitiated, orienteering is learning to navigate with a map and a compass—basic life skills. We were put in smalls groups, plopped in the middle of the woods or a field, and told to find our way to several points on a map. How did we fair? Just fine, we all made it, and I can read a map very well to this day.
With that in mind, the main selling point of Louvre's new app seems like pure laziness to me. "My Visit to the Louvre," now free to download in the Apple iTunes store, not only provides visitors with a digital map but uses geolocating technology to pinpoint your location and map out routes to other points in the museum. There are even plans in the works to update the app so your distance between galleries can be calculated. (There are also Fitbits for that.)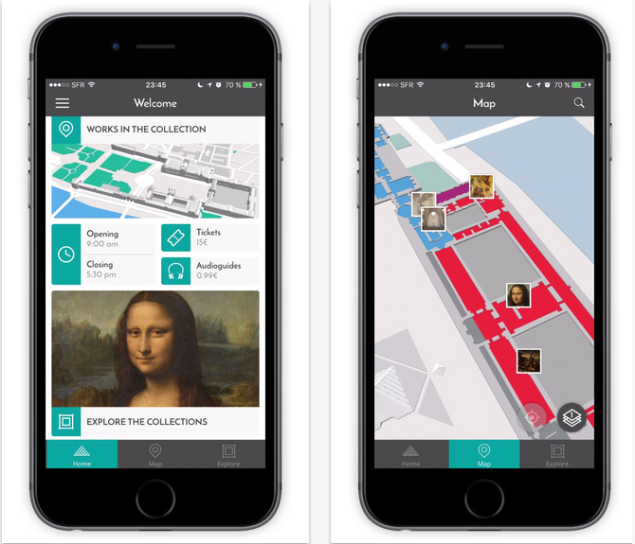 "The Louvre is a palace and doesn't have the logic of a museum," Louvre director Jean-Luc Martinez told the New York Times.
If that's really the case, there's a bigger problem at play than creating an effective app for visitors. To be clear, I don't have a qualm with museum apps, in fact quite the opposite. They can be fantastic vehicles for supplementing your visit with more information about artwork, engaging younger viewers with exhibits and taking some of the museum experience home after you've left. (The Cooper Hewitt Museum has taken the digital experience to new frontiers with its "Pen," which allows viewers to upload information from interactive displays throughout the museum and take home images and information on art they enjoyed.)
Plop me down in the Louvre with a color-coded fold out map, illuminated exit signs and some highly recognizable landmarks (the Mona Lisa, the Winged Victory of Samothrace, to name a few) and the chances of I'll get lost are pretty slim. The chances I'll get really tired are pretty high though, because that place is huge. There's nothing wrong with good old fashioned analog maps, as far as I can tell.
Make Art the Old Fashioned Way
Let's face it, Instagram's filters are pretty cool, but limited. A newly released Russian app called Prisma promises to take photo filters to the next level and transform your selfies into thickly painted masterpieces by Vincent van Gogh, wood block prints by Hokusai or comic-inspired compositions by Roy Lichtenstein.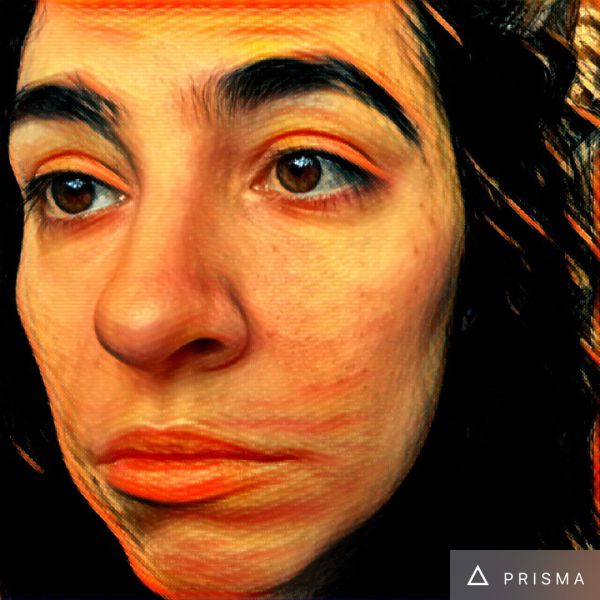 The thing is, you can do the same thing with a little bit of elbow grease through programs like Photoshop. I gave it a whirl with a not so flattering selfie I recently took while waiting an eternity for overpriced brunch to arrive, and the app contorted my face filters named "The Scream," "Roy" and "Mosaic." I was only compelled by the latter for the bad case of grayscale it gave my skin.
Bottom line: filters are for lazy people. Either get to work with pen, brush or Wacom tablet, or learn to take epic no-filter Instagrams like the rest of us.