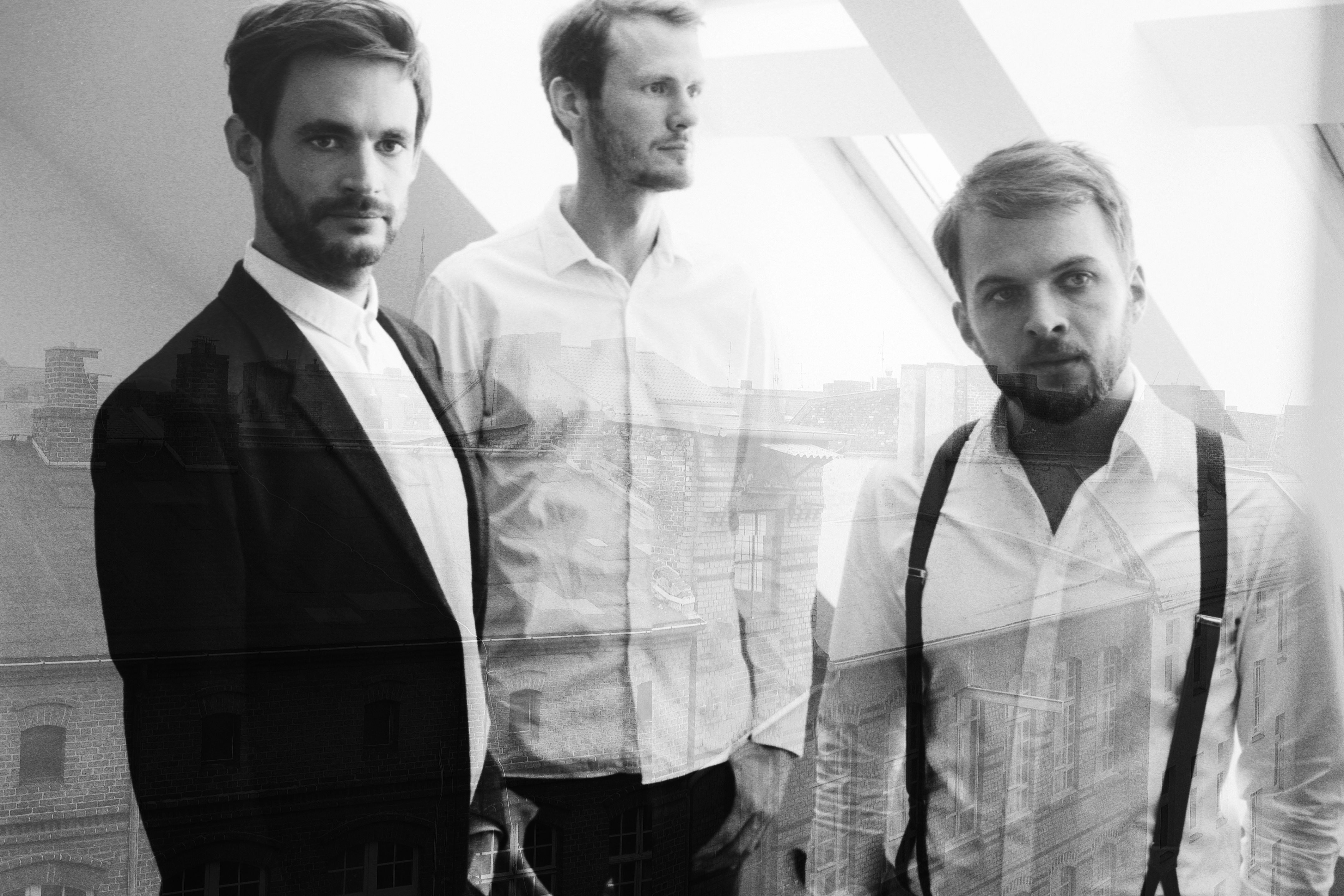 Think about the best live performances you've ever seen. What do they have in common?
My line of work affords me the privilege of seeing lots of concerts, across genres, and the good ones all have a similar magic going on, the element of chance. A good band has several avenues for nurturing such spontaneity—a light level of banter, surprising but tastefully executed covers, solos, interludes, or just feeding off the other players and seeing what happens.
But a good electronic producer can kick it out, too, transcending the physical shell of their laptop when a drop comes out of nowhere but lands perfectly, or when their distinctive sonic wash repurposes and remixes a song you know and love for the first time, ever, right in front of you.
"These accidents that always happen, in every biography, in every life—that's the basis of our friendship, and our music."
Celebrated German avant-classial composer Nils Frahm infuses a sense of electronically orchestrated serenity into his solo recordings, leaning heavily on synthesized washes of ambient tones to score his minimal, textured piano work. He started releasing solo albums 11 years ago, but it wasn't long before Frahm linked back up with two old friends from his childhood, drummer Frederic Gmeiner and bassist Sebastian Singwald, to form Nonkeen.
After finding a beat up tape machine on the floor of the studio they were jamming in, they used it to record the entirety of their sessions. It immediately reminded Gmeiner and Frahm of their time running a pirate radio station together during breaks in grade school, DJing, collecting and trading music they'd recorded on rudimentary tape machines.
"Back then there was no internet, of course," says Gmeiner, making me feel old for remembering "back then." "So you were more depending on trading and visiting each other and hanging out together and listening together."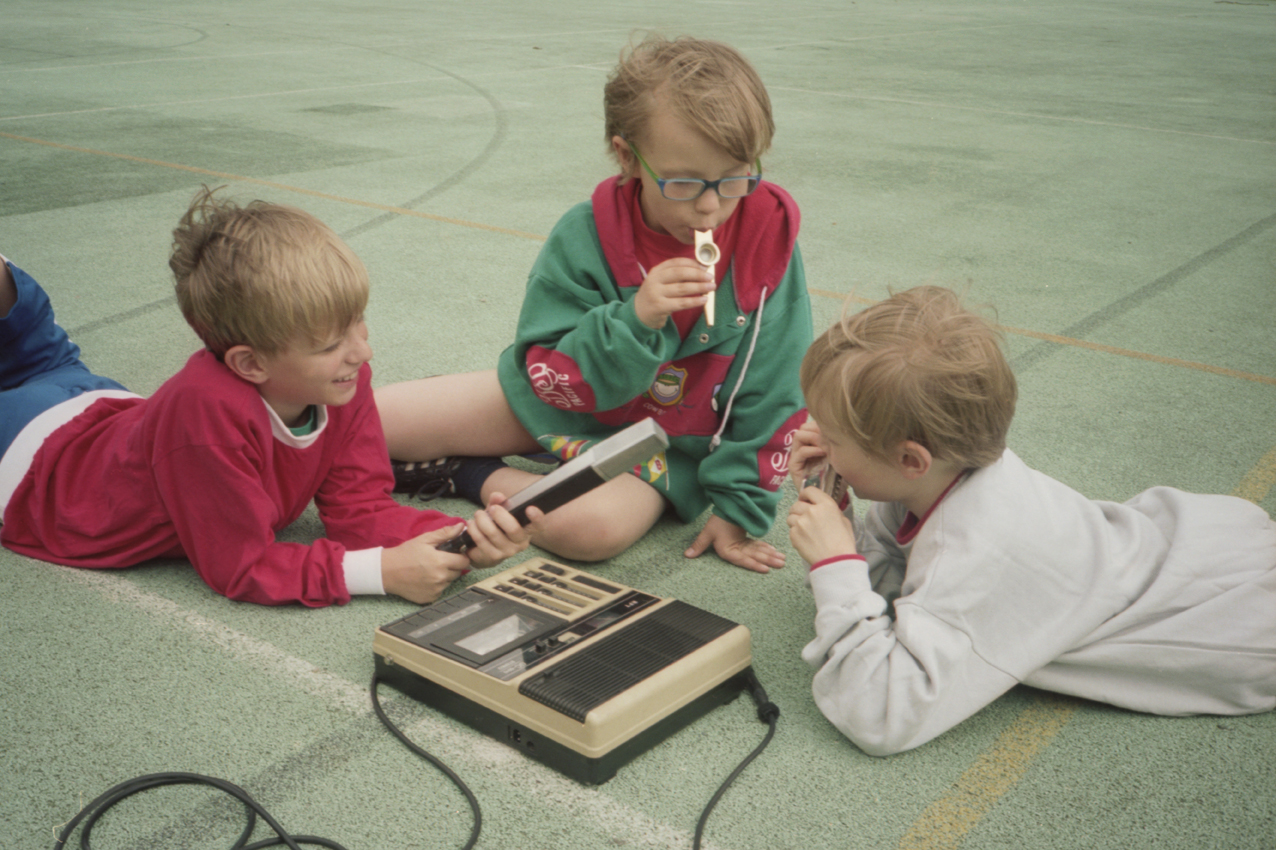 As the years that Nonkeen spent recording flew by, they continued to play together with the loose vibe of simply hanging out and listening to each other. "After a year the tapes were full and we went to a new studio just to overdub them on a computer and have free space on the tapes," remembers Gmeiner. "We had even forgotten certain takes existed, and sometimes it was like listening to another band. These surprising moments can just occur when you give it time, and when you have other things in life that you're also busy with."
Eight years later, between the accidental tape hiss and loops, the reversed recordings and added overdubs from friends, a gorgeous chance collection of vibes emerged. Nonkeen released their debut album, The Gamble, in February to critical acclaim from the electronic, jazz and modern classical worlds. Culled from the best moments of all those sessions over all those years, The Gamble found Frahm's Rhodes piano flirting with the sounds of his old friends to create high-vibe hybrid music incorporating sounds as diverse as IDM, Krautrock and fusion.
But there were more gems buried in those tapes, still. Last week Nonkeen released Oddments of The Gamble, a slightly riskier and more disjointed companion piece to the first record. Don't call it a b-sides collection, though—Oddments utilizes a similar left-field path that Radiohead took when they released the leftovers from their Kid-A sessions as Amnesiac. It's bold, weird and just as thrilling in its embrace of spontaneity. [soundcloud url="https://api.soundcloud.com/tracks/271699349″ params="auto_play=false&hide_related=false&show_comments=true&show_user=true&show_reposts=false&visual=true" width="100%" height="450″ iframe="true" /]
"Oddments contains more happy accidents," says Singwald. "It's more playful in a way, more eager. More unforeseeable moments." Those unforeseeable moments are why Nonkeen's biography mentions a fourth member of the band called Chance. Capitalized as a proper name, this member reminds Nonkeen that their true moments of chemistry cannot be composed ahead of time.
"Somehow we knew that it wouldn't be so easy to plan these moments," says Singwald. "As soon as we were planning these moments, they became less magical. Nowadays we find it very interesting to observe that most 'live' bands, especially in pop music, are very much structured and foreseeable. Very professional on one level, of course, but it often lacks these moments where you see them not exactly knowing what they are doing. The moment of risking something, maybe?"
Other parts of Nonkeen's biography embellish the role that chance has played in this musical friendship with a near-mythological hyperbole. One particularly romantic section describes Singwald meeting Frahm and Gmeiner during a sports exchange with a youth athletics team during the time of the Berlin Wall. So the story goes that they chat about old tape gear, Singwald starts sending reports and field recordings to them from East Germany that make it on the radio show, and they finally form a band when the wall comes down.
[youtube https://www.youtube.com/watch?v=ZcG77_IELmE&w=560&h=315]
But once they all turned 15, "a disaster would halt their musical careers and end their collaboration: their performance was abruptly cut short when the chained seats of a nearby carousel broke off and two of its passengers smashed into the stage," alleges the press release.
"One victim landed feet first in the bass drum, and another crashed into Singwald's bass amp. As the injured were hauled into an ambulance, Gmeiner, Frahm and Singwald left their broken instruments behind, swore off music collectively and went their separate ways."
What kind of journalist would read about this cinematic scene without soliciting a comment? The press release goes on to say that they eventually would reconnect at a chance drunken reunion, but it all just sounded too perfect. Did that carousel accident really even happen?
"We leave that open to you," Singwald tells me. "It sounds very poetic, and some parts of the biography happened exactly in that way, some, not exactly. If we would write everything down how it was in reality it wouldn't sound so fascinating. [But] these accidents that always happen, in every biography, in every life—that's the basis of our friendship, and our music."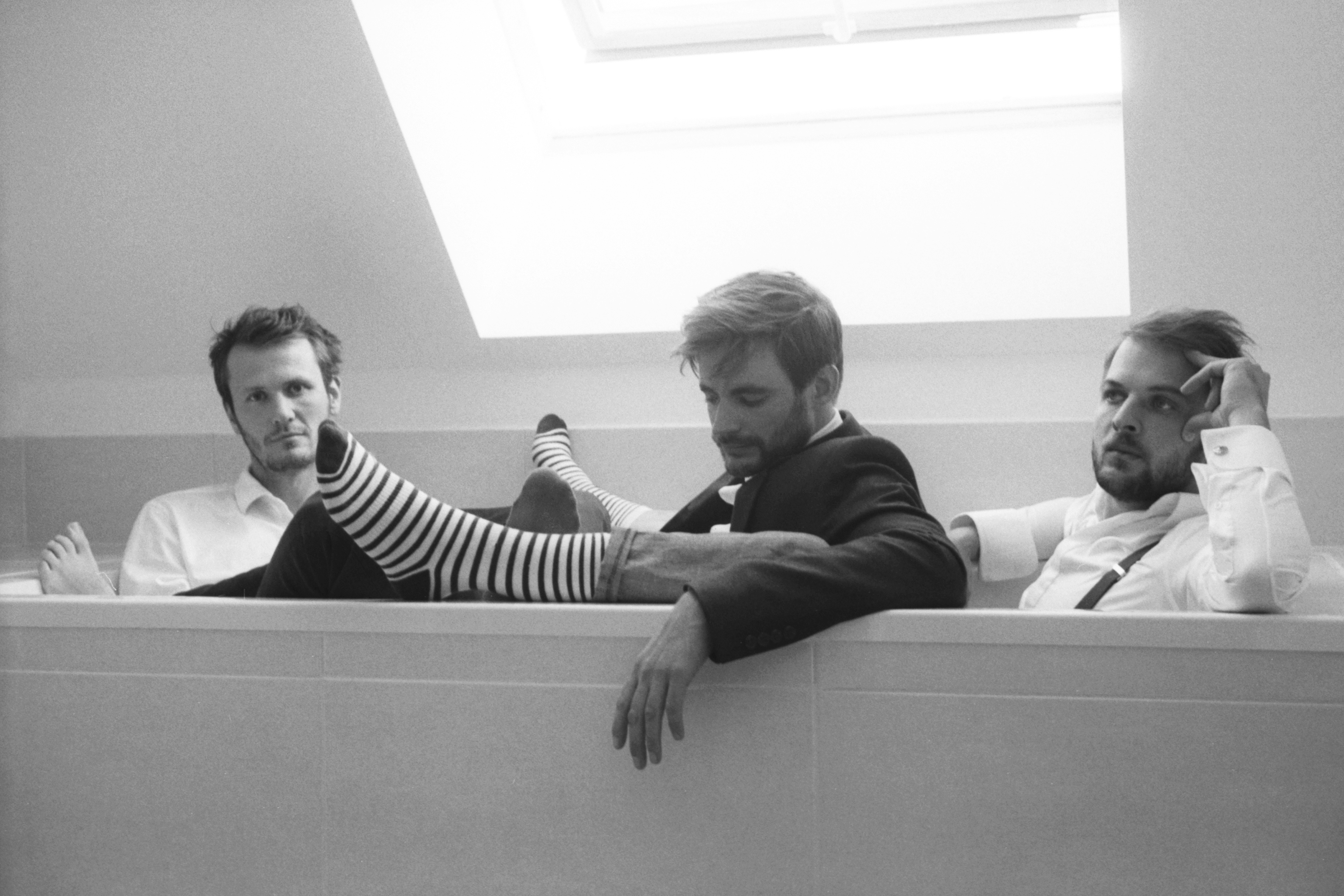 Hence, the mythological level of Chance that Nonkeen relish is not an act of deception, but of artistic license.
"We didn't plan to make an album or even be a band," says Singwald. "We just met for time to time, when we had spare time, in the rehearsal space and started to play. By that, something was defined already."
Add time to this element of chance and you get this wonderful, otherworldly music. Now the time has come for Nonkeen to actually share this music and go through the motions—preparing a live tour, putting a name to things, and having to explain their process. In its most literal definition, though, the trio's name explains everything you need to know.
"It's a made up phrase in the end, which we like," says Singwald. "After saying it for a while it becomes its own thing, this undefined blurriness. It's not so keen, it's unfocused, maybe." "Maybe a bit hobby-ish and unambitious, but in the positive way," adds Gmeiner. "Somehow this project was never about finding an efficient way, but I think that's why we still enjoy it."