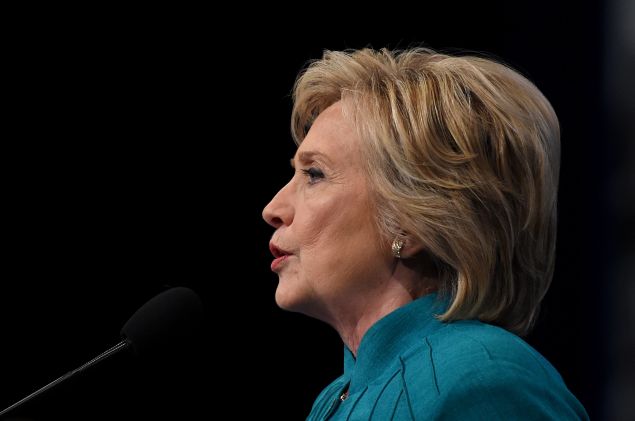 It's generally believed that a presidential running mate is selected to mitigate the criticisms one has of the candidate at the top of the ticket. So if the main candidate is seen as weak on certain issues, selecting a running mate known for those issues is the way to go.
Mitt Romney—a boring old guy—selected young, charismatic Paul Ryan as his running mate. Barack Obama—a charismatic, youngish guy—selected boring, old Joe Biden as his running mate (who quickly proved to be less boring, more foot-in-mouth). John McCain—a boring old guy—selected young, charismatic and female Sara Palin as his running mate. And on and on it goes.
There are also policy reasons for selecting a complementary running mate. Romney was seen as a centrist, while (at the time at least, becoming House Speaker will get anyone the "RINO" label) Ryan was seen as more conservative. Obama was seen as inexperienced, while Biden had been in office for decades. McCain didn't have executive experience, but Palin did. And so on.
GOP presidential nominee Donald Trump—an outlandish old guy—chose boring old guy Mike Pence as his running mate. Pence was seen as someone accepted as conservative, but with experience in government, compared to Trump's outside-the-beltway business experience.
And so as we approach the day where presumptive Democratic nominee Hillary Clinton will announce her running mate, we must begin to focus on where she is weak in order to decide which candidate would be her best pick. Clinton has given us the answer, and it's kind of hilarious (and sad, when you think about it): She's looking for a running mate who's strong on national security.
This narrows her VP list to Virginia Sen. Tim Kaine (a boring old guy) and retired four-star Navy admiral James G. Stavridis (who is also a boring old guy, but has an exciting resume). I'm guessing she's going to go with Kaine, in part because Clinton crony and Virginia Gov. Terry McAuliffe would be able to select his replacement in the senate, and could appoint another Clinton crony to the slot. Kaine sits on the Senate Foreign Relations Committee, so there's his national security cred.
But this points out the fact that national security is a weak spot for Clinton, even though she was secretary of state. She should be strong on foreign policy and national security, but she's not, and that's pathetic.
While Clinton was secretary of state, the United States witnessed a newly emboldened Russia following the former First Lady's embarrassing "reset" button blunder. We also witnessed the rise of the Islamic State, which has devastated the Middle East and has killed thousands along the way, including in the U.S. and Europe. We witnessed the Arab Spring, which at first seemed to be a positive step for the region but quickly turned into a mess. Egypt witnessed the downfall of a tyrant and the rise of another tyrant, before a coup put the military in charge of the country. Syria entered a civil war that included the country's president killing civilians and the rise of rebel forces, many of whom have ties to the Islamic State.
And what was supposed to be Clinton's crowning achievement—new diplomatic ties to Libya—has turned into her greatest failure. Clinton pushed the Obama Administration to move on Libya and oust Muammar Gaddafi. After his death, the U.S. sent Libya Ambassador Chris Stevens and a few others to Benghazi to set up a U.S. presence in the country. It was clear months earlier, however, that this was a bad decision, as other countries withdrew their own diplomats due to an "increase in extremist activity."
The U.S., at the insistence of Clinton, remained, and on September 11, 2012, four Americans including Amb. Stevens were murdered during a violent attack. Stevens had been at the embassy preparing for Clinton to arrive and make an announcement about the U.S. creating a permanent diplomatic post in the country. Clinton made a push for Libya despite clear warnings, and it cost American lives.
Clinton was supposed to be strong on national security because of her position as secretary of state, but she made so many disastrous decisions during her tenure (including the mishandling of classified information over her private email server) that national security is now her weakness.
It's not clear that Kaine or Stavridis could make up for her incompetence in this area, but it's her only hope.