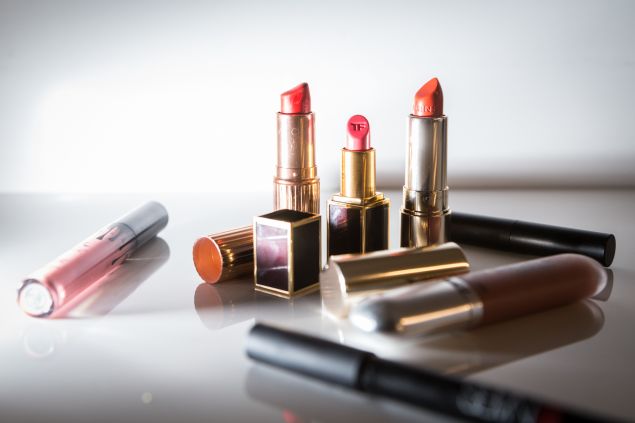 I never need an excuse to swipe on lipstick. I like to wear an orangey-red for an average Wednesday dinner date, a matte nude for a Saturday afternoon or a prim pink to start a Monday morning off on the right note. What about a bold matte red? That's appropriate for both a casual jaunt to the corner bodega or a black tie gala, it really doesn't matter to me!
Clearly, National Lipstick Day is a holiday I take rather seriously. Rather than use this day as an excuse to buy another tube of color, I decided to celebrate by prying open my purse (and my desk drawer) to show you the lipsticks I wear on a daily basis. From my go-to matte nude to a memorable glossy red (and everything in between), these are my tried, tested and true colors. Happy holidays, everyone!
Kylie Lip Kit in Candy K
I will admit that I am often called out for wearing this one; the particular matte texture is a rather obvious signature of Kylie Jenner's formula. However, this purchase (which was made under the influence of a few cocktails, at 1 a.m.) was well worth it. The pink hue is versatile and super easy to wear, regardless of the color of my shirt or how much makeup I have on.
$28, KylieCosmetics.com
Tom Ford Lip Color in Michael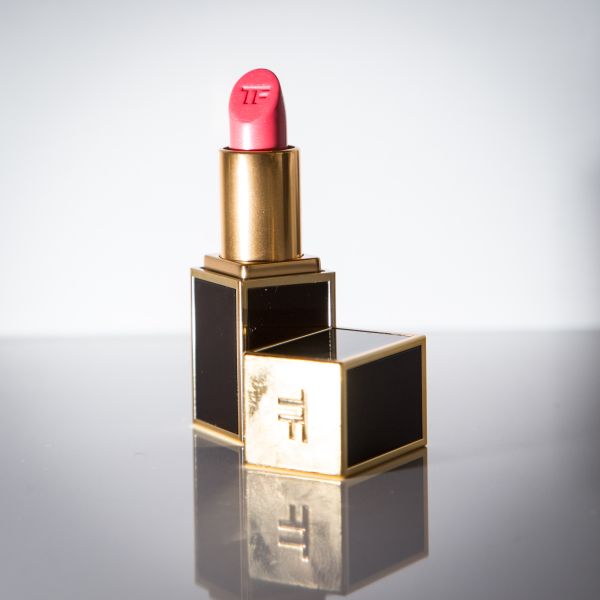 It might be named after a dude, but this is a seriously pretty lipstick. A bright pink, that goes on solid with a subtle sparkle, this is a perfect summer color. Plus, the teeny tube means I can throw it into even the smallest clutch for a night out.
$36, TomFord.com
Revlon Ultra HD Matte Lip Color in Seduction
I'm not usually a fan of drugstore lip colors, as I find the pigments to be lacking and the staying power to be seriously weak. But per the recommendation of a friend (one who is a total matte lipstick expert) this one was worth trying out. So I did, and now this Revlon formula is one of my favorites. An easy matte nude with a fluffy applicator, I can apply this in the back of a speeding cab, without a mirror, and know that my lips will look perfect, every single time. Plus, even though it's a serious matte, it's not drying at all.
$8.99, Ulta.com
Charlotte Tilbury Matte Revolution in Red 1975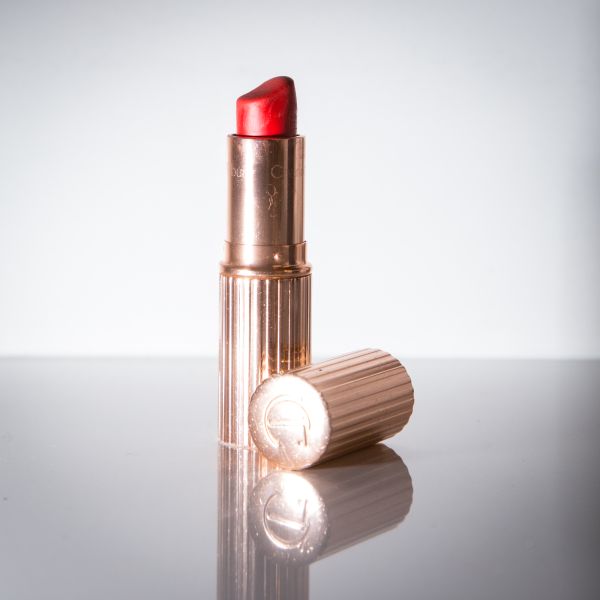 This limited edition color is so vivid, perfect and bright, I'm already stressing out about the day it runs out. A deep orangey red, this Charlotte Tilbury hue looks best with a deep summer tan, but somehow it still works in the dead of winter when my skin is super pale. Its cashmere-like texture makes it an ideal layering agent and I find that it happes to play well with MAC's Ruby Woo.
For similar styles, check out Charlotte Tilbury Hot Lips in Tell Laura, $32, CharlotteTilbury.com
Surratt Beauty Automatique Lip Crayon in P.O.C.
Troy Surratt is the makeup maven that created Surratt Beauty, dedicated to the minimal style of Japanese beauty. He's also the guy who who introduced me to this killer lip crayon. To be honest, the naughty name of the color, P.O.C., lured me in as well. And then I swiped the matte, bright red color on my lips and I was really sold. The first few swipes go on rather sheer, but I keep layering and layering until the color is opague and absolutely perfect.
$34, Sephora.com
Clarins Joli Rouge in Orange Fizz
I would not usually gravitate towards a bold orange color, but I made an exception for Clarins. Perhaps my inclination for this lipstick had something to do with the gold case, but once I swiped on the glossy, hydrating formula, I knew it was a keeper. The color is a bit unexpected, but I have to say, it's a refreshing departure from basic red or pretty pink.
$28, Bloomingdales.com
Nars Velvet Gloss Lip Pencil in Baroque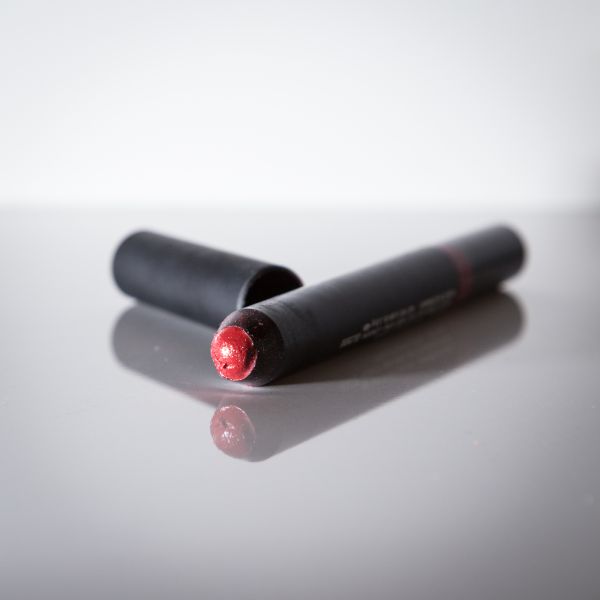 My coworker is the one who introduced me to this Nars number. She told me it was the perfect thing to wear for a night out and it stays in place through a few rounds of drinks. Brilliant, right? The shiny lip pencil is a subtle raspberry color, with just a hint of sparkle, and it's so hydrating that you can skip the chapstick…for at least a few hours.
$26, Nars.com