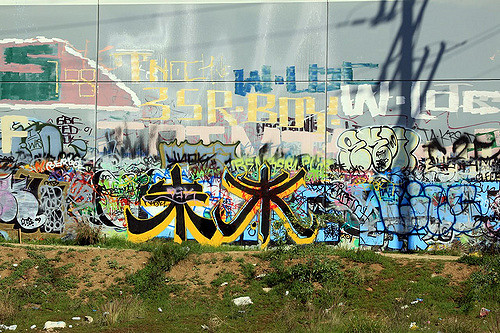 Gentrification is complicated. One man's "transitional neighborhood," is another's garbage can and means another's granny is going to be evicted to make way for an artisanal soup bar. But the residents of one Los Angeles neighborhood are taking a less-than-nuanced stance on the issue, as LA Weekly reports.
Boyle Heights, a largely Latino neighborhood east of now-thriving Downtown L.A., has grown a particularly strident local group, which calls itself Boyle Heights Alliance Against Artwashing and Displacement. And it has an awesome acronym: BHAAAD.
"We have one pretty simple demand," Maga Miranda, a member of the group, told a community meeting in the area last week, according to the Weekly, "which is for all art galleries in Boyle Heights to leave immediately and for the community to decide what takes their place." Isn't that kind of… extreme? Well, maybe not.
First off, the Lehman Bros. meltdown and subsequent paroxysms in the housing market have left L.A.—which was anointed "cool" by the Grand Arbiter of What Is last year—in a tough spot. Housing costs have grown at a staggering rate, with the median cost in Greater Los Angeles for a single-family home at more than $1.3 million, rent increases double the rate of inflation in 2015, and not much new inventory on the horizon. And as L.A. blooms into a global city, for better or worse, the price climbs are not expected to abate. The pain is somewhat more acute on the Eastside, the part of the city that's been kind of… 20 years behind the Upper West Side in terms of gentrification. While Silverlake—the 72nd Street and Broadway of the Eastside—has seen prices on the rise since the 1990s, that demand has recently spilled over into a variety of other Eastside communities, from Mount Washington, to Exposition Park, and eventually all the way to Boyle Heights.
Having heard this story before, Boyle Heights residents aren't having it.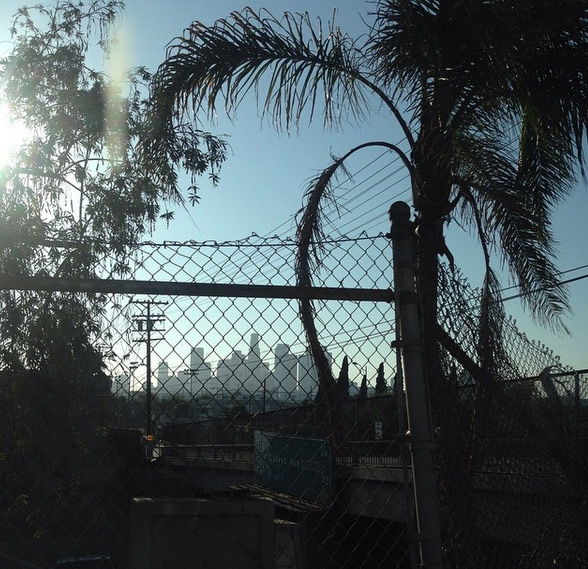 "Each gallery that opens in our community makes our community a luxury zone," resident Ana Hernandez said in the meeting, according to the Weekly. "Our streets were terrible. Now everybody wants to come into this community. We don't want you here. We know that if the galleries go up, the value of the properties go up." It's hard to argue with that.
One gallerist was surprised, saying galleries "are usually a welcome resource," but asking not to be identified because she fears "retribution."
This isn't the first time would-be gentrifiers have been put on the defensive by residents in Boyle Heights. According to the Guardian, a band of "residents, business owners, feminists, Maoists and other activists" has been began vigilante disrupting the activities of roving real estate speculators and even shut down a traveling opera that tried to perform in a public park in the neighborhood earlier this year.
A similar impulse is evident on the other side of the nation in the Bronx—another neighborhood that was historically blighted but too temptingly adjacent to a metro area that saw a reversal of real estate fortunes in recent years (or in New York City's case, decades).
Last year, Brooklyn non-profit Spaceworks hoped to convert a vacant Fordham library space on Bainbridge Avenue in the Bronx into artists' studios and rehearsal space for performers. But local councilman Ritchie Torres objected, saying the area needs jobs and an LGBT center more than affordable space for artists.
"Those artists would largely come from outside the district… and the perception of gentrification [the project could cause] makes it a hard sell," he told the Observer at the time.
And, of course, there was everyone's favorite gentrification kerfuffle, last fall, when real estate developer cum art collector Keith Rubenstein threw a "Bronx is Burning" inspired party to declare a new, made-up area, called "the Piano District," in the South Bronx, the next big spot for condo development. That didn't go over well, to say the least.
But it's hard to say if keeping artists out is really a solution of any kind. Kill an artist and three tech workers grow in its place, in New York at least. Maybe throw your own, unauthorized Bronx is Burning party, with some free K2 thrown in for the homeless, if you really want to underscore what a bad investment your neighborhood is. But barring that, or if capitalism implodes due to an end of Fight Club-type event, the Zambian-sourced coffee bars may simply multiply until we've all drowned.