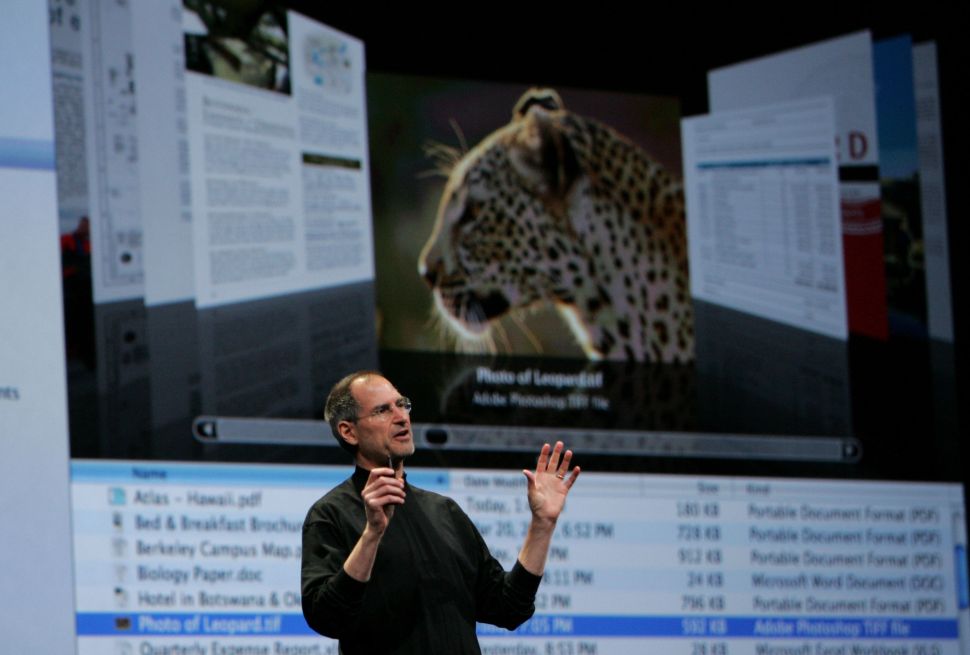 On Thursday, Network-1 announced a $25 million settlement it has attained from Apple, for a 1999 patent for storing files in chronological order. In 2007, Apple introduced a backup feature called "Time Machine" with its Leopard OS that organized files in reverse chronological order.
The suit was brought in the United States District Court for the Eastern District of Texas, a favorite venue for patent trolls. In 2015, Microsoft paid $4.6 million to settle claims on the same patent, made in the same court. Network-1 is a New York Stock Exchange traded company. Its website's press releases primarily concern patent suits. 
Under current law, plaintiffs can sue over a patent in any district where the defendant does business. So if anyone has ever bought an Apple notebook in Eastern Texas, it is fair game to bring a case against it there. In 2011, reporters working for This American Life traveled to a building near the district court, home to a long hallway of seemingly empty offices, the paper headquarters of businesses that just sue over patents.
In March, Sen. Jeff Flake (R-AZ) introduced the Venue Equity and Non-Uniformity Elimination Act of 2016 (S. 2733). The succinct bill creates five different ways a venue may be selected in a patent case, helping to link the venue for trial with a place where work has been done with the technology in question. The bill has not yet been assigned to a Senate committee and has only two co-sponsors. Sen. Flake and the bills two co-sponsors were not immediately available for comment.
Yet the venue reform issue got a bit of a boost recently as likely Democratic presidential nominee Hillary Clinton endorsed it with her "Initiative on Technology and Innovation," a factsheet she released on her website. She outlined some specific ways she would fix the patent litigation system. The paper states, "She supports laws to curb forum shopping and ensure that patent litigants have a nexus to the venue in which they are suing; require that specific allegations be made in demand letters and pleadings; and increase transparency in ownership by making patent litigants disclose the real party in interest."
"Forum shopping" is the practice of looking for the court that's most likely to benefit a lawyer's clients when bringing a case. Courts that see an advantage to hearing a certain category of cases have been accused of structuring their rules in a way that benefits certain kinds of plaintiffs. That practice is known as "forum selling," and a paper with that name came out last August in the Southern California Law Review. In it, Daniel Klerman and Greg Reilly, of the University of Southern California Gould School of Law, articulate four incentives that appear to motivate judges in the Eastern District to work to attract patent cases, including working on more interesting cases, prestige, benefiting the local economy and personal gain. On the third point, the paper describes how the same courts were once hotbeds for class action and personal injury cases until shifts in the law made it harder to bring such cases there. Corporate Counsel charted this transition in a 2006 story.
While Apple can afford to pay the $25 million in licensing fees the company agreed to in its settlement with Network-1, as patent suits against companies who make products are brought by companies that don't, it drives up prices for consumers to the benefit of opportunists and attorneys.