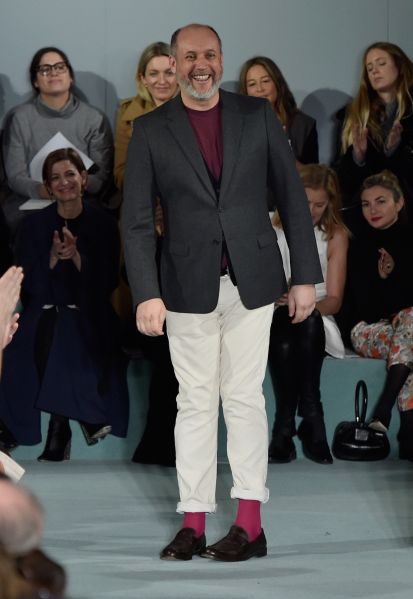 Late Wednesday night, Peter Copping announced that he would leaving Oscar de la Renta. "After almost two years at Oscar de la Renta, personal circumstances require me to return to Europe," Copping wrote in a statement. "I have loved my time in New York where I hope to return at some point in the future." It was quite the dramatic departure.
For what it's worth, Copping's entry into the top creative slot at the brand was just as abrupt. Back in 2014, the former Nina Ricci creative director entered the brand to work alongside de la Renta, with the plan of eventually taking it over. When de la Renta passed away later that month, that timeline was dramatically pushed up.
On the whole, Copping's collections have been meekly received. Reviews point to his work on the brand's bridal collections as high points, as the designer struggled to find his footing with the brand's ready-to-wear. An effusive, socially involved de la Renta he was not, but he did manage to bring in celebrities like Diane Kruger and Sienna Miller, who both wore his gowns.
Copping's departure comes at what feels like a rollercoaster of change in the industry. As posts like the top design slots at Calvin Klein sit unoccupied, rumors about other brands proliferate. Though they just filled the helm at Christian Dior with Valentino's Maria Grazia Chiuri, LVMH was recently forced to refute rumors that Nicolas Ghesquière would be leaving Louis Vuitton. The company asserted that the French designer's contract expires in November 2018, inferring that they would see out the contract, at the least. According to that rumor, had Ghesquiere left, Jonathan Anderson, the creative director of Loewe as well as his namesake label, J.W.Anderson was next in line.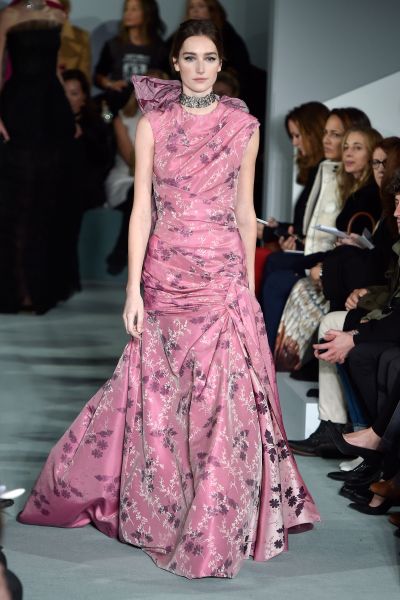 There is no telling who could be up for the de la Renta job now. CEO Alex Bolen seemed to suggest the company would focus on their in-house teams for the time being saying "We have always been in the business of creating clothes and two of our greatest assets are our design studio and atelier." He continued in the statement: "Our team will continue to work on next season's collection with a keen focus on the level of sophistication and craftsmanship that are the hallmarks of our house. We wish Peter well in his future endeavors."
It is not likely that the brand will push on for too long without a creative director. Sadly, while our top choice (who happens to be two alums of Oscar de la Renta) are not only helming the Monse label they created, but they are also working full-time at Carolina Herrera. Both Laura Kim and Fernando Garcia took on that additional project back in February.
Only time will tell in what direction the label might go.