"I got fired from my first job in TV on The Bernie Mac Show because I'm just not funny. Well, not funny in that way, anyway," says Courtney A. Kemp, laughing, as she in fact finds this statement quite funny, in its own way.
Taking that early career setback in stride, Kemp has gone on to carve out a successful career as a drama writer and now is the co-creator and Executive Producer of Power, a series in its third season on Starz. The series is co-executive produced by Curtis "50 Cent" Jackson, who also co-stars and helped create the series as well.
Power is about the life of James "Ghost" St. Patrick, a wealthy New York night club owner who seems to have it all — a drop-dead gorgeous wife, a stunning Manhattan penthouse, and the power and success that come with owning hot new nightclub.
But a closer look reveals a man living a double life. When Ghost isn't tending to his Fortune 500 business, he's catering to clients of another kind: a drug empire that serves only the rich and influential. Ghost finds himself using his club as more than a front to launder money; it's a way out of the drug game and into a legitimate life with his family, even if everything he loves becomes unknowingly threatened.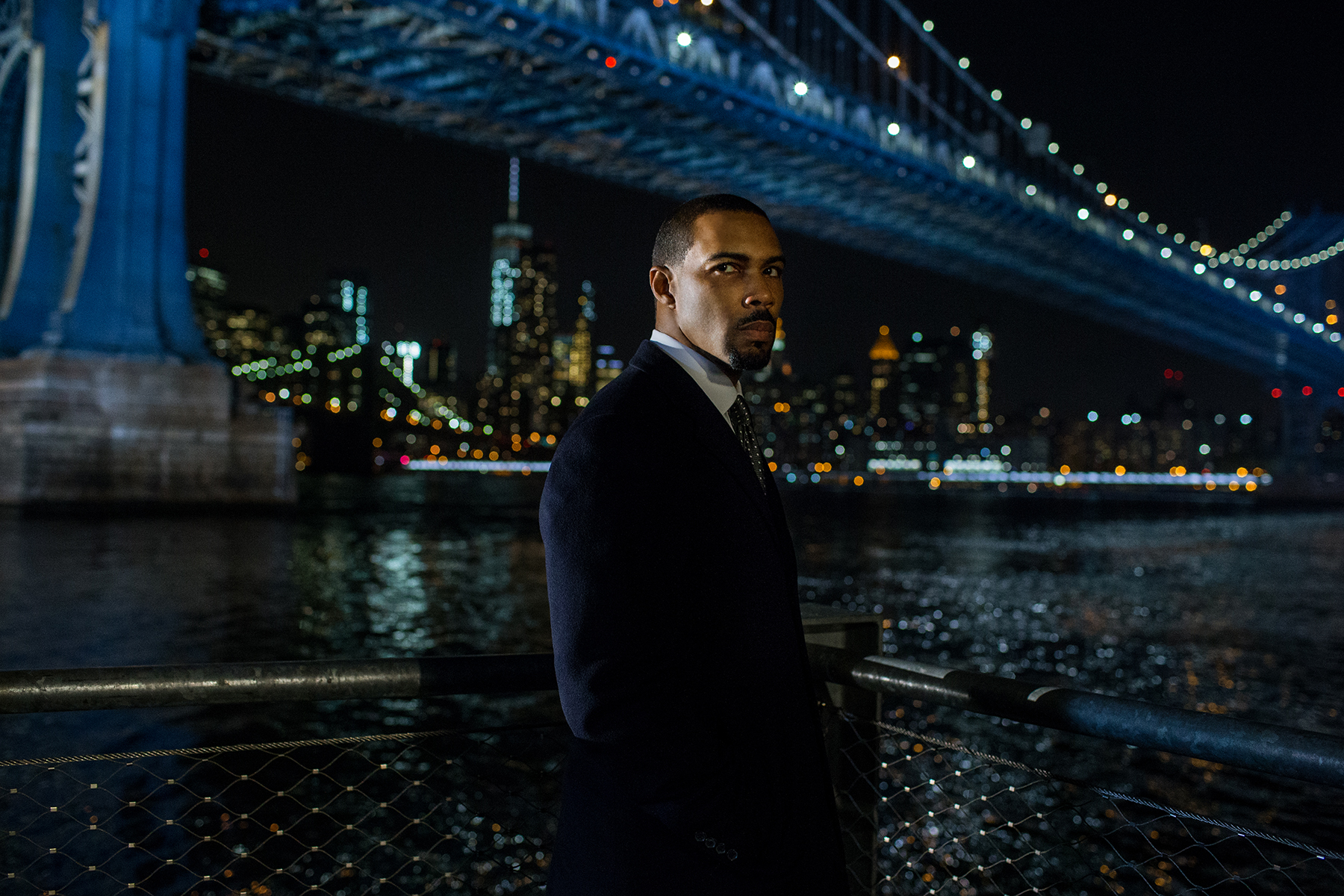 Previously, Kemp was a writer and supervising producer on the celebrated series The Good Wife. She also worked on ABC's Eli Stone, and Fox's Justice among other series. Prior to her work in television, Kemp wrote for many prestigious magazines, including GQ, Vibe, and Marie Claire.
"After I got fired from Bernie Mac, I wrote a drama spec script and really found that I have a procedural brain," says Kemp. "I had several jobs that were 'LTS jobs,' you know – 'life's too short' for this – but I never quit, I learned. Getting offended really easily isn't worth it. Learn the lesson you're supposed to learn and move forward."
When she began working with Starz to develop the series, the net was open to innovative ideas, explains Kemp. "They were experimenting with their brand and there was really no formula in place. They had their series Black Sails and Outlander was just about to start so it was like, 'ok we can do anything.'"
Kemp admits that the idea for Power came from a personal place, revealing, "My father died in 2011. He was very image conscious – all about how he looked. He very much believed in perception as reality, meaning whatever people think when they see you is actually the real of what you are. It took me a long time to learn how wrong he was. My father was really born with nothing. His parents, my grandparents, were sharecroppers. When my father was very proud and an intense human being. He was very focused on achievement and because of that he expected a lot of me as well."
Explaining her collaboration with Jackson, she says, "His story is pretty much the total opposite of mine – while I had my father there all the time, 50 had very little parenting. He saw what was happening and he wanted to get out and not live that life. You put my father's story and 50's together and you get the foundation of Power."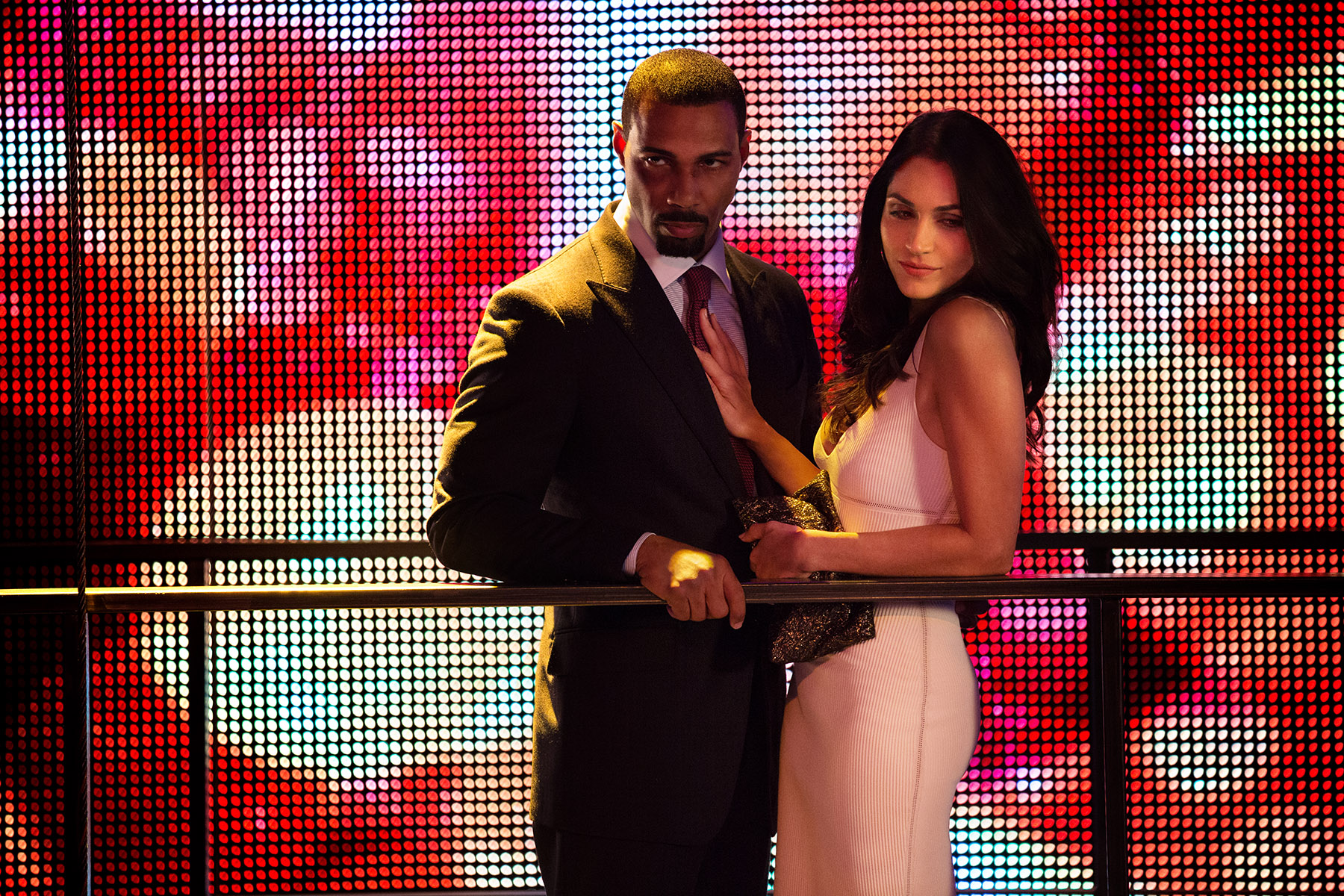 Kemp says that she and Jackson are opposites when it came to their expectations for the series. "I try not to have expectations. I know that being disappointed doesn't work for me in my life. So I took it piece by piece – get the green light for the show, write the outline, write the script – concentrate on each step at a time. 50 is just the opposite – he thinks everything is going to be a success so he's all in right away. It makes for an interesting dynamic between us, but it works really well."
Running a series for the first time wasn't an easy undertaking admits Kemp as she says, "The first season I had some dark nights of the soul thinking, 'this is going to fail' but then I thought, 'I can trust myself,' so I just worked really hard to find my way, but I also asked for help if I needed it."
The series is known for its action-packed episodes with the story moving at a fast pace, to which Kemp says, "I think certain shows get lauded for being a nice, cozy place to rest your head. That's not Power. I always think, 'people have a rewind button, if they miss something they can go back.' My thought is that I want you to be full up by an episode of Power. I'm interested in entertaining you so much that you're about to throw up."
Amid all of the discussion about diversity, or lack thereof, in television, Kemp offers her take, saying, "I think that diversity isn't just about race. A lot of times when people talk about diversity, they leave out sexuality and gender and things like that. I often say, and I'm joking but I'm not really joking, that I have the most diverse writers room – it's not all black, it's white, mid-westerner, it's gay, it's inner-city, it's male, it's female, it's everything. I hire people who aren't like me. There are no Ivy League northeasterners because I already have that [in me]. That's what diversity is about."
Kemp reveals that every season of Power has an underlying theme that shapes the narrative of those episodes. "This season it's all about 'be careful what you wish for.' Everyone knows that there's a big difference between simply wanting something and then what really happens when you get what you THINK you wanted. Believe me, that's an interesting story to tell."
Power airs Sunday nights at 9pm ET on Starz. The series has been renewed for two more seasons.