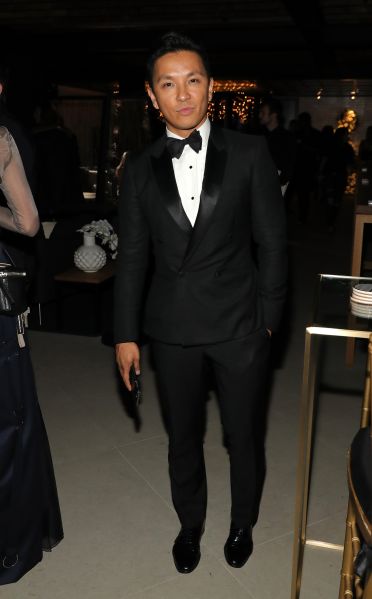 For young designers, there are few things that can catapult them into the public eye (with a nice chunk of change in their pocket) quite like a fashion incubator. The CFDA has a handful of them, but plenty of other organizations offer mentors, support and challenges to help emerging talent find their footing in the ruthless fashion and retail space.
Prabal Gurung was one of those designers, having taken part in both the CFDA Incubator and the CFDA/Vogue Fashion Fund. Now, the Nepal-raised talent is at the helm of full fledged fashion brand, which frequently graces the pages of Vogue and is donned by the likes of Michelle Obama and Kate Middleton. Gurung spent time in the ateliers of Cynthia Rowley and Bill Blass, before striking out on his own with his eponymous range in 2009.
"Programs and infrastructure which provide education and opportunity to emerging designers, are incredibly important in the industry. Participating was instrumental to my growth and success in the industry," the designer told Observer. Now, Gurung is paying it forward by participating in yet another one of these programs. But this time, the established designer is serving as a mentor to 10 designers
The program, created by the Thailand Ministry of Commerce, is titled Thailand Jewelry – 10 Imaginers and it focuses on creating a platform for the group of South Asian designers to break into the U.S. market. Each participant is already well-established in their home country, with retail partners and editorials to prove it, but expanding into the states is a vital part of cultivating a global brand.
Bangkok is a massive international hub for gemstones and jewelry production, so it comes as little surprise that it also generates a community of immensely talented jewelry designers. The select 10, who are coming to New York from August 1 to 6 for the Accessories Market, include Arquetype, Basic Teeory, Caso, Defy, Jittrakarn, Mafia Jewelry, Ornaments & L'or, Pasu It's Alive, Pilantha and Sarran. The brands selected run the gamut from fine baubles to 3D printed pieces, in addition to aromatherapy-infused creations and plenty of fashion jewelry. Three of the brands feature men's designs, as well as women's. A standout label, Ornaments & L'or, mixes gold hardware with colored stones with Thai silk, creating vibrant earrings and bracelets that aim to emulate the "enchanting Thai culture."
"I absolutely identify with these young designers. I came to America with a dream: the only thing I ever wanted was to be a designer. The passion, dedication, and tenacity in these designers are traits I recognize in myself, especially when I was starting out years ago," said Gurung, 37, when asked if he sees any similarities between himself and these emerging talents.
He also acknowledged the important role that a mentor can play for a young designer. Gurung named Donna Karan CEO Caroline Brown, TSG's Paula Sutter, and Saks Fifth Avenue's Roopal Patel as influential advisers that shaped his career. But there was one more fashion powerhouse he was particularly thankful for: "Anna Wintour has also had a great impact on shaping my career, for she forced me to understand fashion as both a creative form of expression, and a business. It was from her that the term art meets commerce was defined for me," he explained.
There's no doubt that Gurung will play a gracious mentor and inspiring in his newest role.