All the virtues and flaws evident last year when ABT premiered Alexei Ratmansky's new version of Petipa's The Sleeping Beauty—the ultimate statement of ballet classicism—were just as apparent when it returned to the Met as the finale of this year's season. Here were the handsome décor and the elegant costumes for the Prologue's christening scene, and the fluent and gripping deployment of its host of dancers. Here was the seductive softened style of an era that depended less on pyrotechnics than our own. Here was wonderful musicality, enhanced by the responsiveness of the ABT orchestra under those two first-rate conductors, David LaMarche and Ormsby Wilkins. Here were a series of excellent (if not uniformly excellent) performances, from the principals down to the soloists and the corps—Ratmansky, the company's Artist in Residence, has pulled ABT's dancers up to a far higher level than where they were a decade ago; he's made them look like a company, not just a collection of dancers.
And yet this is not the Sleeping Beauty of my dreams. So many of the details are lovely and/or stirring, but the ballet as a whole, in all its majesty and large moral implications, has been sacrificed to ingenious historicity. Ratmansky is fascinated by the original 1890 production and the famous Diaghilev revival of 1921 and I have no doubt that what he tells us about them is accurate and true but, alas, all the historicity undermines the essential narrative thrust of the ballet.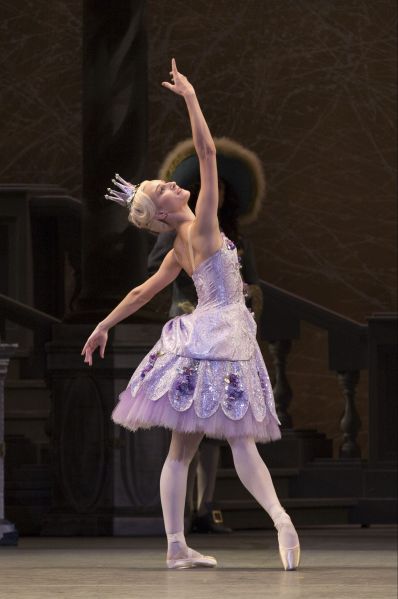 Not, though, on a moment-to-moment basis—the mime, for instance, is carefully tended and highly legible—and even Ratmansky's cluttered Garland Dance is, I'm sure, historically appropriate (though how one misses the glorious Balanchine version that Peter Martins wisely incorporated into his own Beauty!). The Vision Scene is flowing and convincing. Most of the specialty acts in the Wedding Scene are polished and amusing, though there are too many of them. (I could happily do without Hop-o'-my-Thumb.) Yet important points in the action are missed. Why don't the fairies in the Prologue actually deliver their gifts to the baby Aurora, to be followed by Carabosse's fatal curse which is in turn trumped by the Lilac Fairy's lifting of the curse—her gift. This is all blurred. Why, in the Hunt Scene, are Prince Désiré and his court so cruel to the befuddled old tutor? It only makes the Prince unlikeable. (To be fair: Craig Salstein so over-shticks the tutor, you want to join in baiting him.)
And, most crucial, at the climax of the ballet, there's no climax at all. After Lilac has revealed Aurora to the Prince in the Vision Scene, she escorts him offstage in her boat—and, after a quick musical passage while a woodsy scrim comes down, leads him directly into Aurora's bedroom for the grand awakening. Not only is there no "panorama," revealing the journey through the century of undergrowth that protects the castle, there's no hazard, no conflict, no earning of Aurora; no defeat of evil or restoration of harmony. Most distressing of all, some of Tchaikovsky's greatest music, in this greatest of all ballet scores, is just not there. Even if ABT can't afford the panorama, they can surely afford something, even if it's only Lilac leading Désiré across the stage in front of the scrim. This is blatant narrative interruptus, and reduces The Sleeping Beauty to a pretty fairy tale, whereas the musical intention here is not only thrilling but elevates the ballet to a profound statement about life.
The first cast Aurora and Prince were the young Isabella Boylston and Joseph Gorak. She is light, swift, buoyant; he's an elegant charmer. In the great Act III pas de deux, they were clearly crazy about each other—enchanting, like two giddy teenagers at a prom, but lacking the grandeur and maturity Aurora and Désiré should now be suggesting. Gillian Murphy, with Cory Stearns, commands both the technique and the majesty.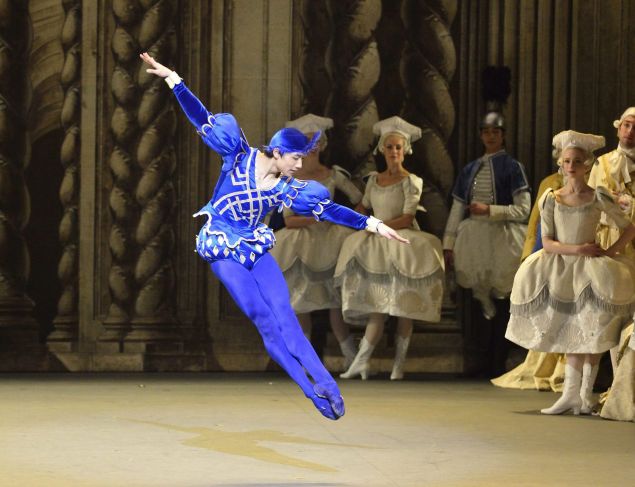 But the great triumph—no surprise to those of us who have been trumpeting her talent for the past year or two—was the New York debut of Cassandra Trenary. In Act I she is entrancing as she projects Aurora's happiness and sheer pleasure at what is her sixteenth birthday party, her coming-out, and her potential betrothal. If Trenary was scared of the fearsome Rose Adagio, she didn't show it—she even had a gentle nod of acknowledgment for each of the four suitors as she balanced dangerously and dropped her hand to their supporting arms. She was loving and modest with her parents and friends—a nice girl having a ball while performing one of the trickiest passages in ballet. And if she doesn't yet have the absolute authority of a Murphy in the Vision Scene and the big pas de deux, she soon will: this young woman is the real thing.
Trenary as Florine in the Bluebird pas de deux was almost too forceful—Florine is delicate and quivery. Misty Copeland displayed the right technique and spirit but deformed her performance with a relentless smile. A young corps boy, Zhiyao Zhang, was a superb Bluebird—with an unforced, light jump and impeccable beats. Devon Teuscher was a radiant young Lilac Fairy—a pleasant change from the standard grand dame approach of so many of her predecessors. The three Carabosses I saw—Marcelo Gomes, Craig Salstein, and Nancy Raffa—were all brilliantly effective: Ratmansky's staging of her big scene, rats and all, is a triumph. And anchoring the court scenes, both Roman Zhurbin and Clinton Luckett as the King were subtle yet sure in their royal demeanor—ABT is developing a superb cadre of character dancers, undoubtedly helped by everything Ratmansky knows about narrative ballet.
So we're grateful to him for all this and much else—which is why we expect yet more. Let's hope that at some point he'll choose to revisit this production, retaining its successful surface while deepening its core. The world needs a great Sleeping Beauty, not just a good one.