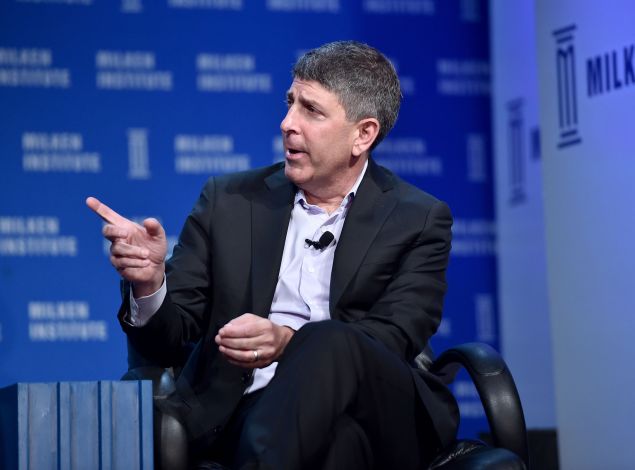 Jeff Shell, NBCUniversal executive and chairman of the Broadcasting Board of Governors (BBG), was denied entry into Russia last night. As reported by The New York Times, Shell was detained and later escorted home to America. BBG supervises the 'Voice of America' and 'Radio Free Europe' radio stations.
The incident occurs on the heels of worsening diplomatic relations between the two countries. On June 17, two diplomats from the Russian Embassy in Washington were sent home after what the State Department termed an "attack" in Moscow against an American diplomat (or, according to Russia, a CIA agent working under diplomatic cover) ten days earlier.
Russia insists (and a video confirms) the American jumped from a taxi—wearing a ski mask and trench coat in the hot summer night, to protect his identity—and rushed the U.S. Embassy without showing any identification to the Russian policeman guarding the Embassy gates.
http://www.youtube.com/watch?v=X_SjQAbnM3U
The struggle that ensued was widely broadcast across major Russian TV networks.
Shortly after denying Shell entry to Russia, the Russian Foreign Ministry issued the following statement: 
"On the 12th of July, entry to Russia was denied to American Jeffry Shell, who arrived into one of Moscow's airports and then took another plane to fly home. We are talking here about the chairman of the Broadcasting Board of Governors of the U.S.—the state agency responsible for American propaganda stations like Voice of America. 
Shell was on Russian 'stop-lists'—which, as stated on multiple occasions, expands in response to visa sanctions against Russian citizens, as imposed by Washington for far-fetched reasons. For example, under the pretense of crisis in Ukraine, the Obama Administration has already denied entry into the U.S. to 70 representatives from Russia, including high-ranking officials.
Therefore, if Washington expresses dissatisfaction with this situation, that [dissatisfaction] must be connected exclusively to the consequences of their own aggressive and short-sighted policy. Sanctions are always double-edged. Everyone who imposes them against Russia must remember the inevitability of responsive measures. Especially because, in this particular case, we are talking about an organizer of large-scale anti-Russia propaganda, financed by American budgets, conducted because of political decisions made at the very top of the U.S.A."