Tracy Anderson's Montauk Pop-Up Studio
Tracy Anderson is most famous for sculpting Gwyneth Paltrowy's Goop body with her hardcore toning fitness regime, but she's also worked with Jennifer Lopez and Victoria Beckham. This July, her Montauk pop-up will offer Tracy Anderson Method classes (think double ankle weights and sweating out of your elbows) and private training sessions. It opens daily at 8:30 and is $45 for each group class. Hamptons fitness devotees on the East End will be able to stop by, or they can visit her regular studios in Water Mill and East Hampton. Both are open seven days a week, in case you go a bit overboard with your Saturday night. "You wouldn't recognize that it's a Tracy Anderson studio from the look of the space, but make no mistake that it features my unprecedented workout content, equipment, and the heat and humidity to take client's results to the next level," Tracy Anderson told the Observer. The Montauk Yacht Club Resort & Marina, 32 Star Island Road, for 8 weeks beginning July 1
SLT (Strengthen Lengthen Tone)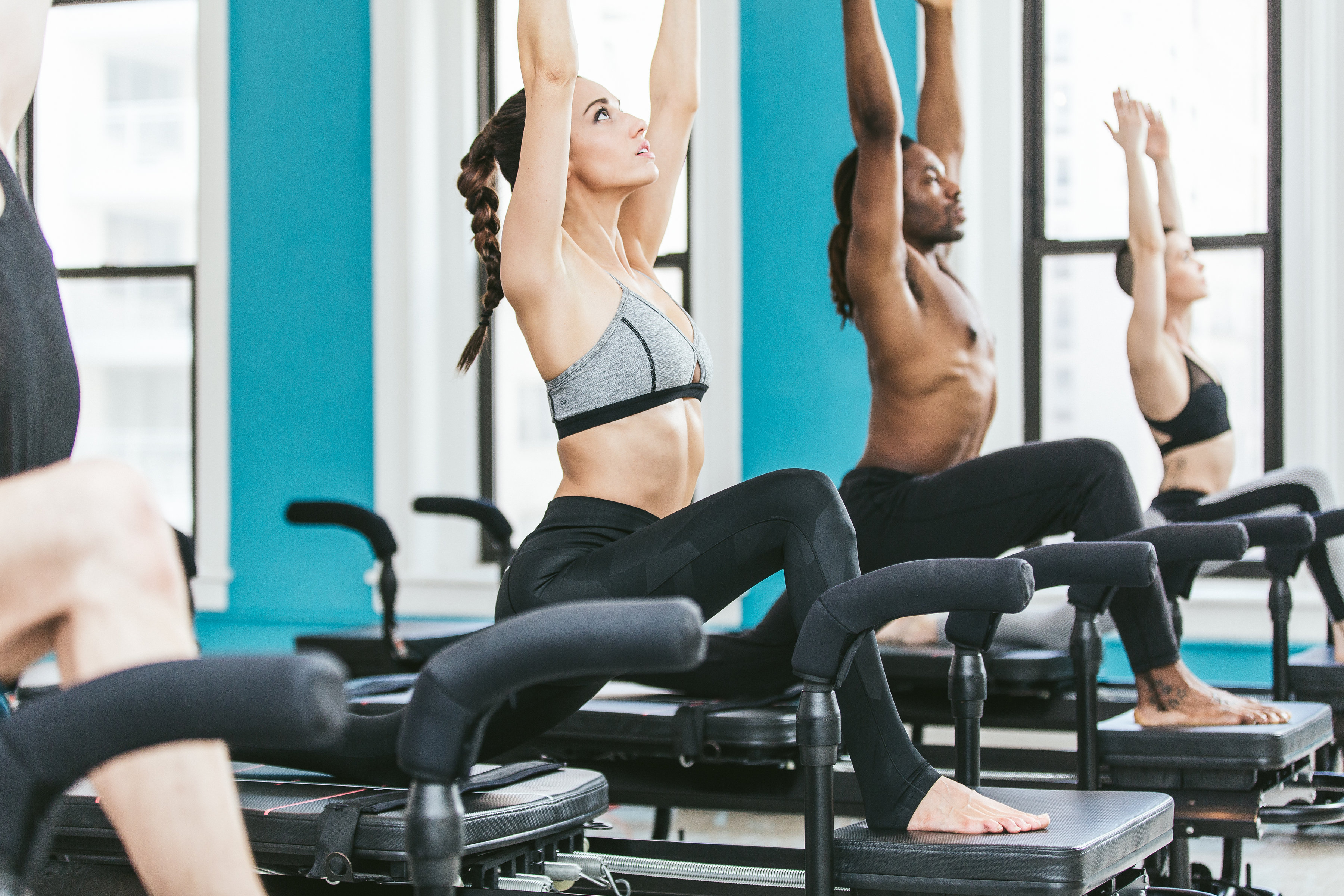 The favorite workout of long and lean models has opened up a new location in Southampton, offering classes underneath a Baron von Fancy mantra, until everyone returns to the city in the fall. If you work up the courage to use their Megaformer machines, expect to sweat alongside Kyra Sedgwick, Sofia Vergara, Nina Agdal or Emmy Rossum at the class dubbed "Pilates on crack" by its devoted clients. "While our Hamptons studios are filled largely with city clientele, we see more men come sweat with us and more groups of friends sign up to workout together. Logically, the vibe is more relaxed and clients come in, workout, and leave…their next stop is usually the beach," Amanda Freeman, the founder and CEO of SLT, said. 16 Hill Street, Southampton and 460 Pantigo Road, Unit 1, East Hampton
Swerve Fitness
If you're tired of using your gym's bike and have yet to commit to SoulCycle or Flywheel, Swerve is offering their team based cycling classes this summer in a full studio through Labor Day. There are 27 bikes available and classes Thursday through Monday. "Although the vibe in Montauk is definitely more chill, as soon as class gets going it's business as usual. It's great to be able to have a killer workout then head out for a beautiful beach day…Now that's a vacation," head instructor Dyan Tsiumis said. But don't expect to relax too much; you're still being pitted against the two other teams in the room. 20 Surfside Avenue, Montauk
Surf Lodge
Surf Lodge has a whole slew of fitness experiences on tap for the summer, including cult classic The Class by Taryn Toomey, Xtend Barre and yoga with Elena Brower. But on Friday, August 12 and Saturday, August 13, Akin Akman–the leader and guru behind SoulCycle fanatics Akin's Army–will be hosting his own boot camp experience. If you can't quite bring yourself to work out by the beach, there will be wellness events with acupuncturists, nutritionists, reiki healers and massage therapists. Or, if reiki sounds like too much, you could take in a concert instead, with appearances by Wild Belle and Gary Clark Jr., later in the summer. 183 Edgemere Street, Montauk
((305)) Fitness X Tasting Table Summer Sessions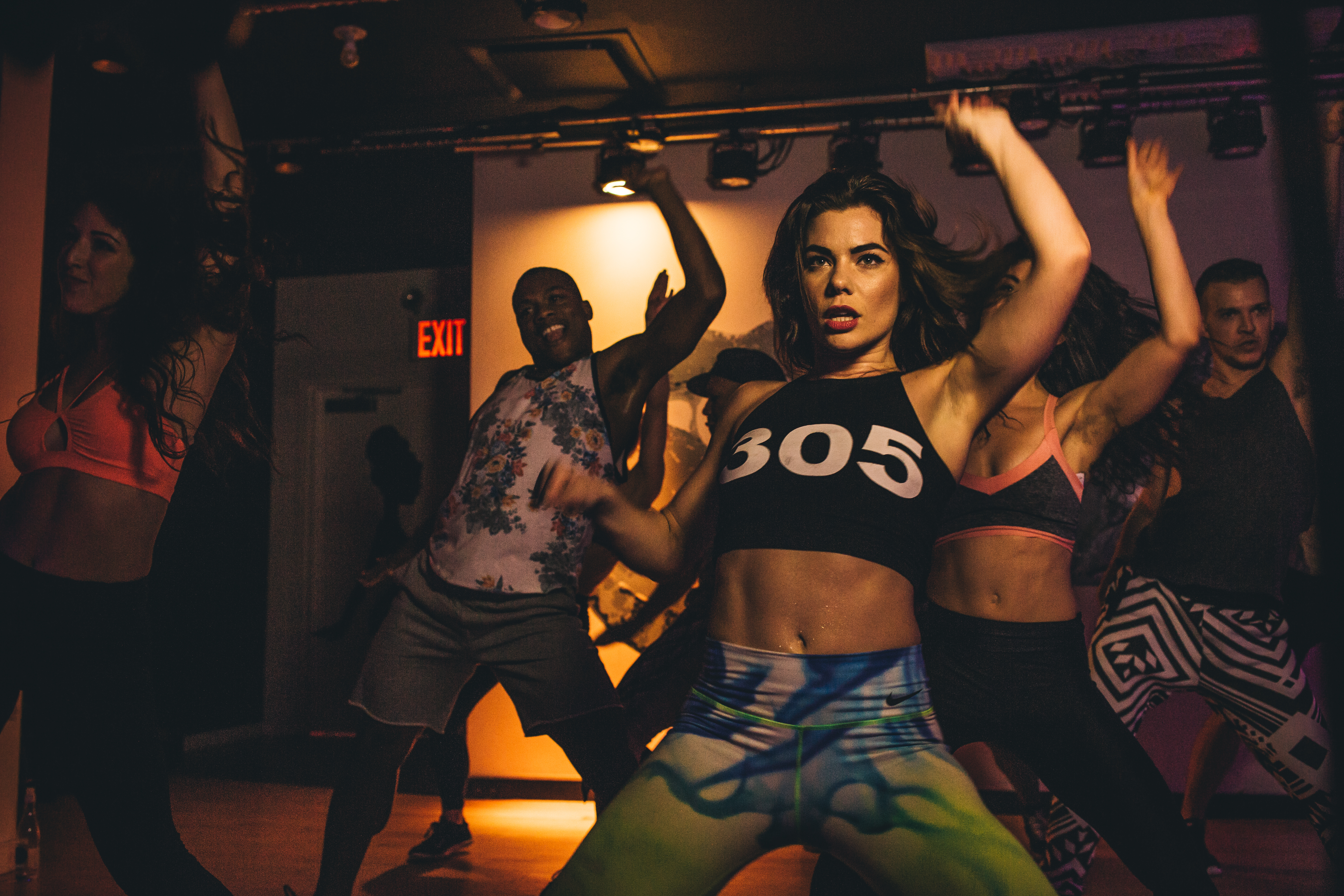 The Miami nightclub workout that makes Zumba look like a nap has made its way to Montauk for the summer. The signature dance cardio and toning workout will be led by DJ Biggie and founder Sadie Kurzban and followed by an all day pool party. Best of all? It's complimentary. "Our [Hamptons] pop-up experience is a quick-and-dirty version of ((305)). You won't find the glam art of our NYC studios but you'll still get what you came for: Wild and energetic instructors and a bomb DJ mixing your favorite stuff!" Kurzban said. Montauk Beach House, 55 South Elmwood Avenue.
Elements Fitness Studio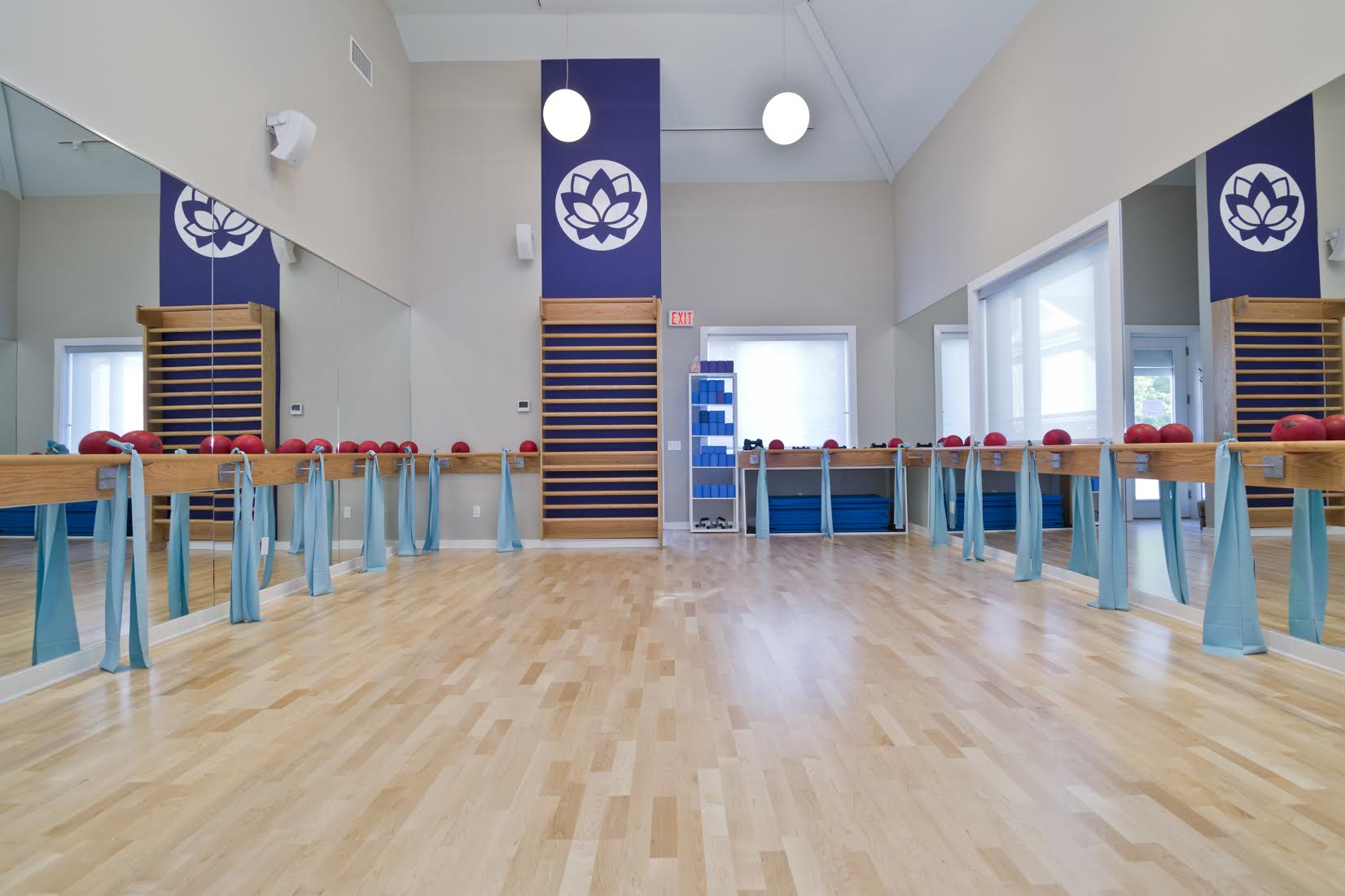 Elements combines barre and dance fusion spread out over three stories, offering an athleisure boutique onsite in case you left your Vimmia yoga pants in the city. If you can't make it, they'll be popping up at the Ram's Head Inn in Shelter Island, the Maidstone in East Hampton and Sole East Resort in Montauk. "The new studio is beautiful with soaring ceilings and a customized sprung floor system," founder Andrea Fornarola Hunsberger explained. This is no packed Tribeca yoga class–there are cathedral ceilings, chandeliers and a custom barre system. And, if you're searching for a signature Hamptons experience, their stand up paddle program, including barre, kids classes and private lessons. 68 Newtown Lane, East Hampton
Physique 57 Bridgehampton
If Physique 57's brutal workouts aren't enough, join their "Amped Up!" class this summer–and yes, the exclamation point is necessary. It's a tech-based class that will use heart icons to tell you exactly how hard you're working. "Our Bridgehampton studio is actually where the original barre Lotte Berk started, in our Bridgehampton barn. The Barn has held a barre studio since the early 70s so it has a history, a beautiful patio and a great parking lot–which we all know is rare in the Hamptons…the vibes in our Hamptons classes are always a party–minus all the calories of course," said Tanya Becker, the co-founder and Chief Creative Officer of Physique 57. 264 Butter Ln, Bridgehampton
New York Pilates Montauk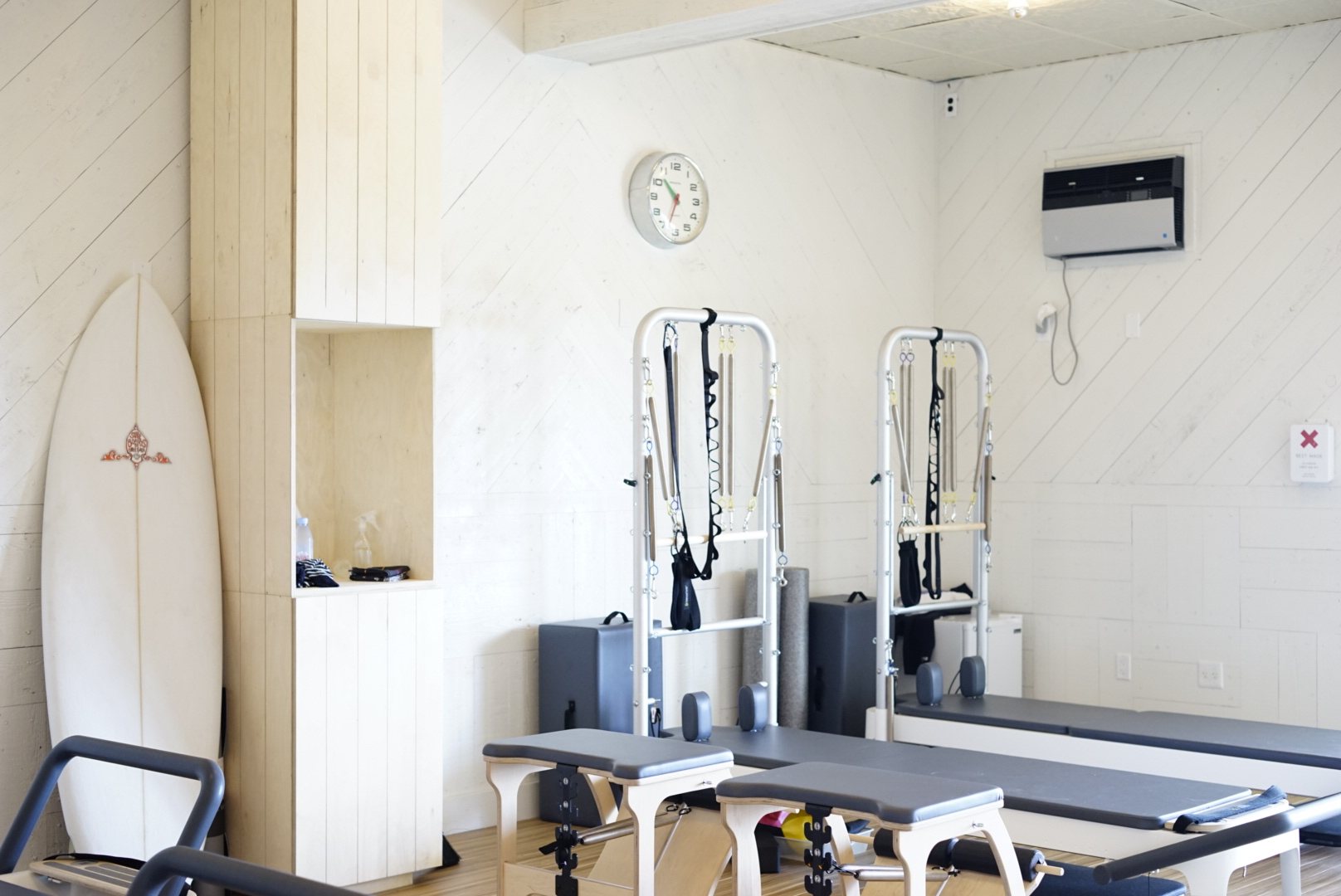 If venturing from the beach into a dreary studio sounds like a bummer, try reformer pilates at Gurney's Resort and Spa in Montauk. For a summer residency, New York Pilates is offering classes consisting of only eight people seven days a week by the water. If the reformer is a bit too intense for you, pop into one of Gurney's other fitness offerings–there will be appearances from city favorites ModelFit, DanceBody, Y7 and bari. Gurney's Resort and Spa, 272 Old Montauk Hwy.
Flywheel Sag Harbor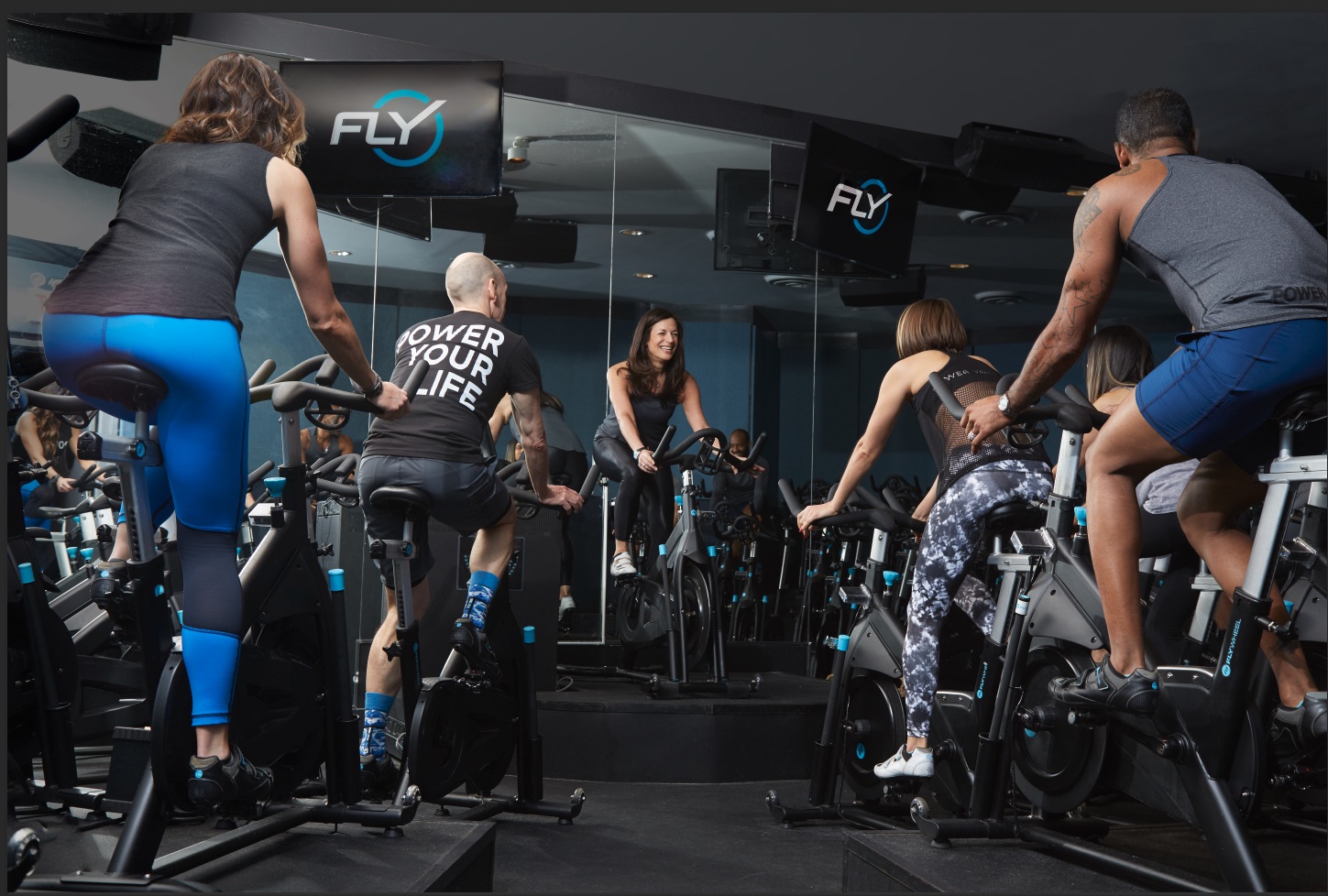 The Flywheel vs. SoulCycle debate is as heated as ever this summer, but Flywheel's ready to take them on (at least in the Hamptons) with tech updates including auto-booking, in-stadium tech packs that greet riders by name and LED lighting managed by the instructor. If you are spinning in the Hamptons, you could easily encounter Katie Couric, Matthew Broderick or Bethenny Frankel on the bike beside you. "The Sag Harbor studio is my favorite! The entrance faces the harbor and it's peaceful, beautiful and the boats are spectacular. It literally feels like a rock concert most mornings," Holly Rilinger, Flywheel's Master Instructor, told the Observer. 1 Bay St., Sag Harbor
EAST END ROW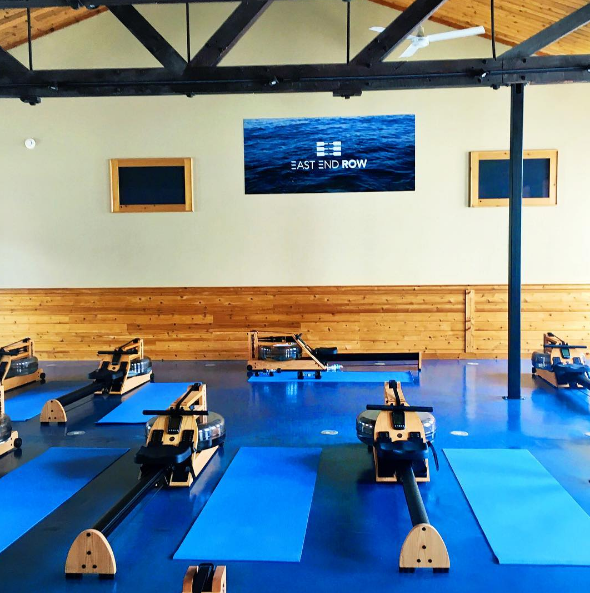 The latest rowing facility opened on Memorial Day Weekend, combining cardio and strength training, and offering an escape from the typical barre and spinning classes. Their boutique classes boast modern WaterRowers spotted on Netflix's House of Cards. "The Hamptons is [the] perfect location to introduce a water rower based fitness class. This high end machine gives a low impact total body workout and evokes the ocean which the Hamptons is famous for," said Alan Benson, the founder of EAST END ROW. Expect to burn 1,000 calories in a 50 minute session…and then immediately follow up with cocktails on the beach. 33 Hill Street, Southampton