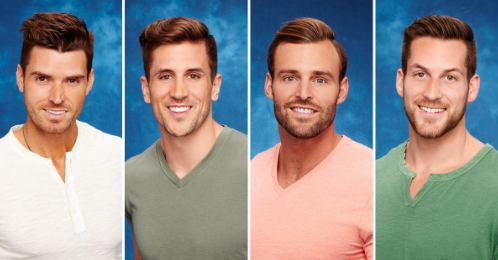 Last night, in what might have been the pinnacle of American culture, both the RNC in Cleveland and The Bachelorette were airing at the exact same time. And while I was flipping back and forth, I noticed a few striking similarities.
They're both basically reality shows…
The Bachelorette contestants always become tabloid fodder, but the RNC lineup this year was basically a who's who of reality shows that you forgot about. Aside from our headliner, the host of The Apprentice, the RNC featured Omarosa as Trump's director of African-American outreach (no, this is not a joke) and speeches from a couple that met on The Real World: Boston, some guy from Duck Dynasty, Scott Baio (who's had two VH1 reality shows) and Antonio Sabato Jr., who appeared on Dancing With The Stars, Celebrity Wife Swap, and a dating show on VH1 called My Antonio (Is that a Willa Cather reference? What's the over-under on whether Antionio Sabato Jr. has heard of Willa Cather?)
…About selecting one guy as a winner
Let's not forget, the goals of the RNC are identical to the goals of The Bachelorette: formally pick a guy that you're going to stay with for the next few months.
They're filled with Z-list celebrities
A Bachelorette date isn't complete until JoJo and her would-be-betrothed awkwardly slow dance at a private concert from some musician they have to pretend to know.
Just a few Black people, and only at the beginning.
Milwaukee County Sheriff David Clarke had the noted distinction of being the token black guy who at the Republican Convention. Look—they're not all white! Just most of them!
Vague platitudes about love (that you don't really believe)
Oh, yeah. Sure. Melania's love story with Trump: very human. Very real. Lots of heartfelt emotion. Mmmm. Yes. Human love.
Sad backstories
The biggest theme of the night, aside from xenophobia and shouting, was people with relatives killed by illegal immigrants and/or personally murdered by Hillary Clinton. It's almost as if they knew that was the best way to stick around for a few more weeks on The Bachelorette: Chad definitely wouldn't have made it that far if he didn't open up to JoJo about his mom dying.
Women that say pretty much exactly what women in their position have said in years prior.
"[Insert date activity] is a lot like falling in love," "My husband might be in this room!" "Values like you work hard for what you want in life, your word is your bond and you do what you say..." "I'm really falling for you," you know, all of those classic phrases.
Southern accents
The perfect Bachelorette is a girl who looks just as comfortable in sparkly evening gowns as she does riding a horse for B-roll footage. As JoJo gravitates towards country boys with hearts of gold, so do the Republicans. Close your eyes—it's almost like the Bushes decided to show up. Almost.
Just, so many white people
So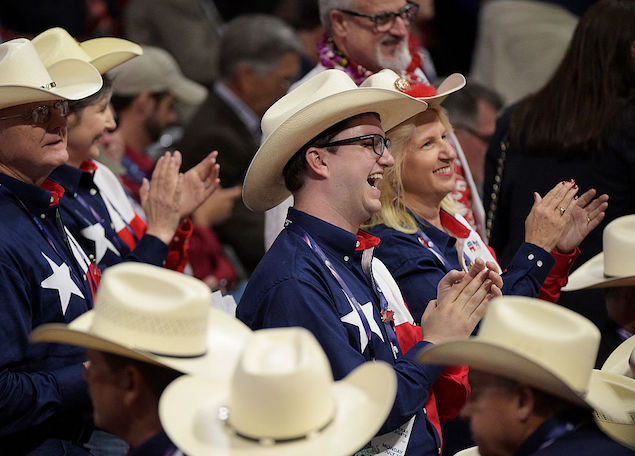 Many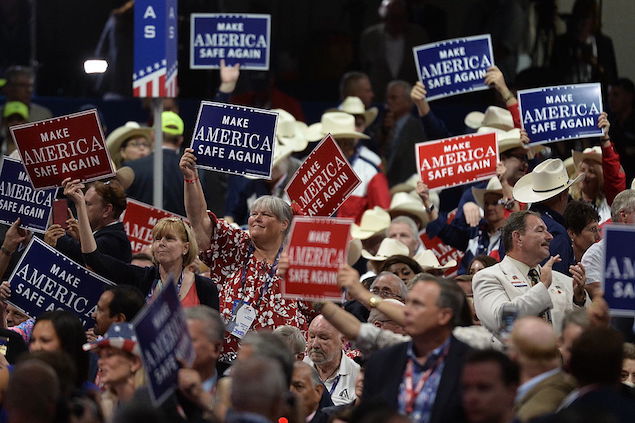 White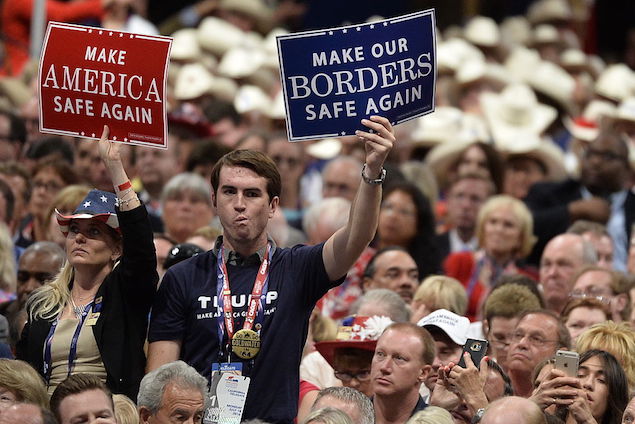 People.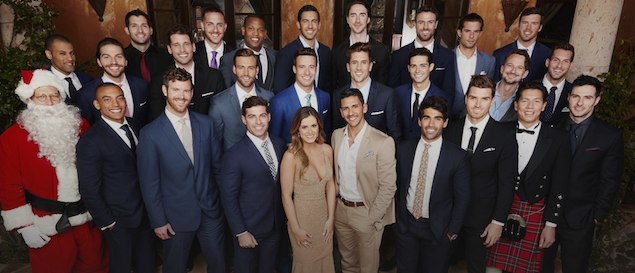 The Bachelorette and the RNC: Both whiter than a mayonnaise convention in Portland. Whiter than Paul Ryan's intern class. Whiter than a blizzard of people complaining about the new Ghostbusters movie. Whiter than a styrofoam diorama of a Taylor Swift pool party. Whiter than a bowl of cottage cheese listening to NPR. Whiter than a group of Penn frat guys covered in cocaine. Whiter than cotton balls that are dancing poorly at a Vampire Weekend concert. Whiter than a girl in a Native American headdress at Bonnaroo who's also caught in a snowstorm. My television set was on static for a full eleven minutes and I didn't notice.
Consider this a formal proposal for Melania to become the next Bachelorette once she dumps Trump.