July might be nearly over, but don't let the naysayers get you down when they mention that summer is already half over. Instead, plan a few more beach days, procure more bottles of rosé and definitely keep buying summer clothing. Actually, June and July are the months when women are buying the most spring and summer clothing, according to Vestiaire Collective. The luxury resale site counts Chanel, Céline and Hermès as their top selling designers, and has customers around the globe that buy and sell on their platform.
"June-July is when the sale on summer product is in full swing in the US and July brings Vestiaire Collective a peak in activity, with an increased number of deposits as well as purchases," explained Sophie Hersan, the site's co-founder who heads up curation. "The tendency to buy is stronger among consumers with it being a festive period, it's still quite active compared to the following month of August."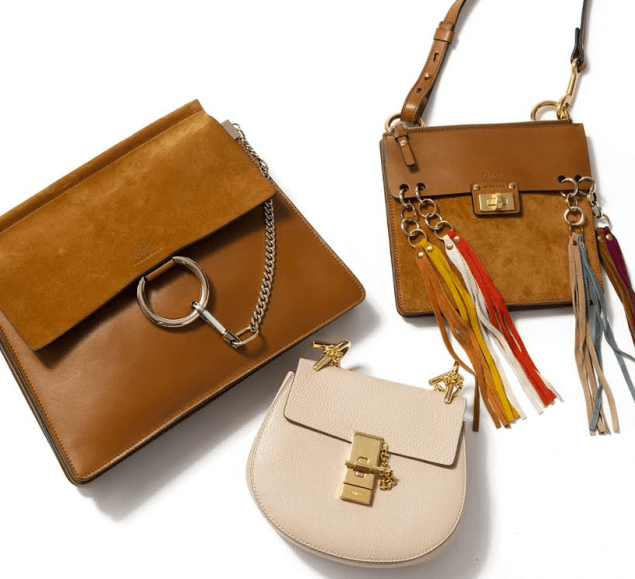 She pointed out that their top product categories are consistent year round, but (unsurprisingly) they find an uptick in beachwear, swimwear and sunglasses in the warmer months. Trends also tend to inform purchases. This summer, "Gucci loafers and sandals, Chloé cross body bags, Dior eyewear, Miu Miu ballerinas" are in high demand, explained Hersan.
To offer up a little guidance in your shopping, Vestiaire's U.S. brand ambassador Kate Foley (who is also a stylist and creative consultant) has offered up some advice on what to keep an eye out for while the weather is still warm.
What dresses have you stocked up this summer?
I stock up on beautiful lightweight printed dresses, new ones from brands like Saint Laurent, Suno, Marni and new brand HVN. I look for special vintage pieces online. I've bought a lot if amazing vintage Yves Saint Laurent this summer; it's surprising how modern the prints still feel!
What shoes do you recommend for this season?
I think it's good to invest in a medium heel sandal for summer, something that's elegant and can be worn in the evening. I love Mansur Gavriel's simple suede slides which come in loads of different colors at the moment. They're elegant, simple and totally versatile. I've just bought a really beautiful pair of Céline crackle gold leather sandals with a small heel which I love.
What are some new brands you are most excited about?
Gul Hurgel, a Turkish designer based out of Istanbul makes beautiful pieces that are really comfortable, wearable and interesting and different.
What's the one must-have accessory for summer 2016?
For me, it's a pair of earrings. I love earrings by Marni, Céline and a great younger brand called Double Disco. I love to wear simple easy comfortable clothing during the summer months and find that an interesting pair of earrings elevate my outfit.
What should we be buying this summer, to transition into the fall?
Velvet and metallic sandals and pumps! I bought a pair of Gianvito Rossi sandals on Vestiaire Collective and have worn them non stop this summer, same with the gold pair of Céline sandals I mentioned before. Velvet can be worn with tights as the weather gets cooler which is great!