Lorna Jane Clarkson can be credited with introducing the term "activewear" 27 years ago–and now, she's invented the workout pant you've been breathlessly waiting for. Her brand, Lorna Jane, spent the last year developing a pair of pair of yoga pants called "Nothing 2 See Here," since there's absolutely no transparency. Clarkson, a former dental therapist and fitness instructor, opened her first boutique in Brisbane in 1990 after sewing her own workout gear; soon after, members of her classes starting placing orders. Now, her brand is Australia's answer to Lululemon.
Clarkson's creation of activewear stemmed from a desire to motivate people to work out based on their attire. "I think it's important that you make it fashionable and you have lots of options for people to wear, so they get inspired to buy the activewear and then hopefully to go workout and live a healthy life. You're not going to walk into McDonalds in your activewear, are you? You're not going to be chomping on a burger or eating fries… you're telling people by what you're wearing that you're being fit and healthy so it sort of propels you into that way of life," the bubbly Clarkson told the Observer, clad in her own designs.
Unsurprisingly, Clarkson is now a bit of a lifestyle guru, with more than 185,000 followers on Instagram, tuning in for serious fitspiration. "It's just waking up with that intention to move your body, eat great food and have a positive attitude," Clarkson said of her personal brand's success. "It's not just about how you look and how you feel. If you feel amazing and nourish your body and work out it, it's going to put you in the best possible position, to first of all be happier in your life but also be more successful because you're thinking clearly, you're feeling energetic, and you're just making this machine that carries your intelligence able to perform more."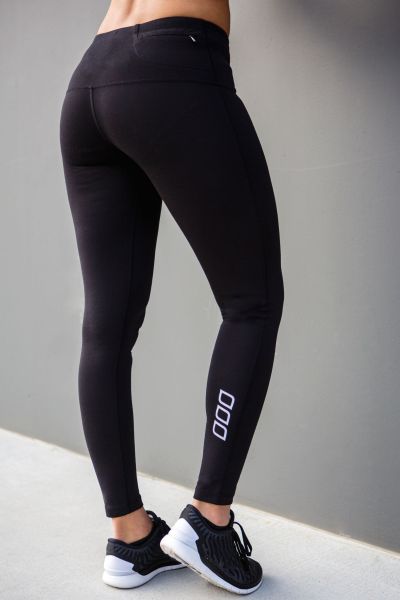 After finishing her yoga accreditation, she was inspired to create the groundbreaking fabric for her new leggings, which will have no visible panty lines in sight. "I saw so many see through tights," Clarkson announced, exasperated. She thought about telling the women after they finished their Downward Dogs, but instead came up with a solution.
Lorna Jane trademarked the fabric, especially after she realized how difficult it was to find a material that wouldn't be semi-transparent. "You want it to stretch, you want it to be supportive, you want it to be comfortable, and you want it to wipe moisture," Clarkson explained. The pants are dropping in October, but the pre-sale is starting now. They'll be offered in black, but expect them to branch out into other colors and designs. Finding a textile that's light, not sticky and still offers a little of that Spanx support was more difficult than it seemed–which is why other brands have yet to create yoga pants offering complete coverage. All that was fine when workout gear consisted of leggings and an oversized tee, but now that it's moving towards sleek, fitted designs, the last thing you want are lines. After all, you don't want to be stuck running errands, grabbing brunch and, of course, working out, all with a misshapen behind.