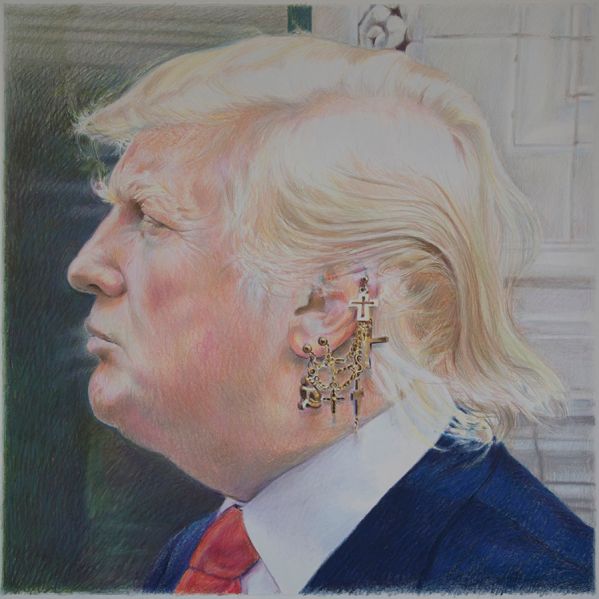 These six contemporary artists are responding to American politics with portraits of Donald Trump. Carrie Mae Weems, Paul Chan and Richard Prince are big names in the art world, and the most recent group of artists to make work about the presumptive GOP presidential nominee.
Bizarre lawsuit asks artist to disprove authorship of artwork in court. Peter Doig is being sued for saying he didn't create a work of art potentially worth millions. A man claiming to own a work by the artist, along with dealer trying to help him sell the work, is suing Doig for $5 million in damages and a court declaration of authenticity. While authenticity disputes aren't new to the art world, an artist being sued directly for denying a work attributed to him is quite unusual indeed.
New York's Frieze art fair will be one day shorter next year. Fair organizers have decided to trim the fair from five days to four in May 2017 to "create a very focused and dynamic event that is less demanding on the galleries participating."
There's a giant aluminum blade hanging from the roof of London's St. Pancras station. Israeli artist Ron Arad has created an precariously looking 60-foot-long rotating sculpture to dazzle commuters moving through the busy train station. Thought of Train of Thought will be on view through January 2017.
Kate Middleton bestows U.K.'s top art prize on Victoria and Albert Museum. The Duchess of Cambridge has named the V&A the U.K.'s "Museum of the Year," which comes with £100,000 from arts group the Art Fund.