Six years ago, around the time that I first started my website, Ramshackle Glam, I wrote about my experience of co-creating — and then subsequently being fired from — It's Always Sunny in Philadelphia. It's a story I've already told, but today I'm going to tell it again, for two reasons.
The first is because my original post was not especially well-written, and I want to give it a second shot because I'm persnickety like that. The second, more salient reason is that the first time I wrote about this I made it all about me, and that was a mistake, I think. Because it's about something bigger, a truth that's been said ad infinitum but bears repeating over and over until it becomes fiction: when it comes to career opportunities, gender matters. I have a daughter of my own now, and I want to make sure I get this story right because I want her to know that she should never, ever be silenced by people who make her feel like she's too small to be heard. Her voice matters. She matters. And so do I, even though I didn't always know it.
So here's a little piece of my story — including the parts I left out before, and the parts I've only figured out in the years since I first told it.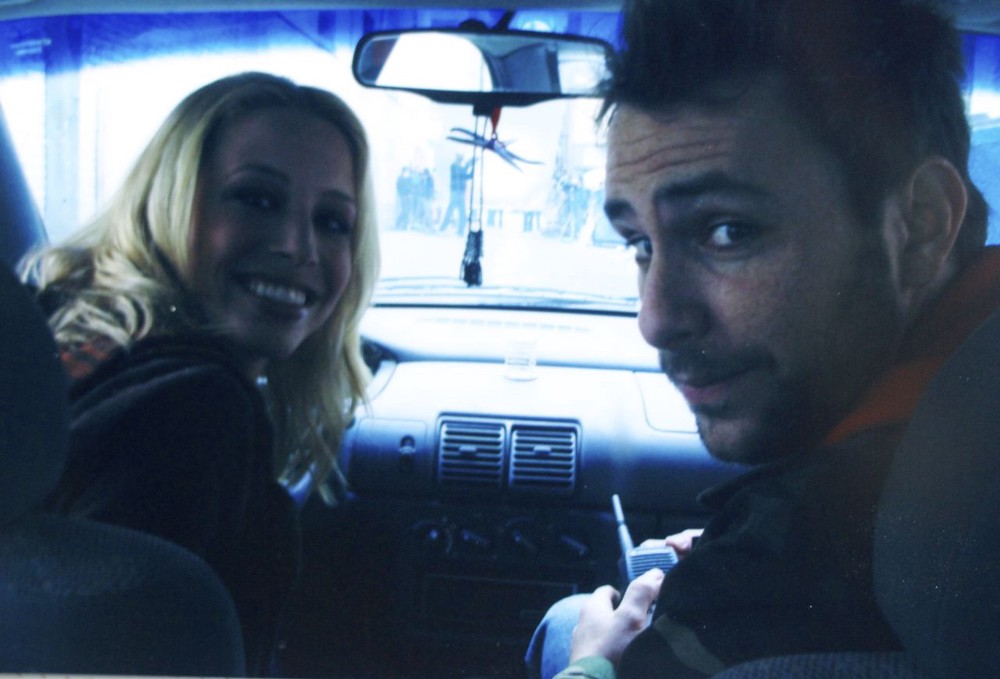 When I graduated from college, I moved out to Los Angeles, where I knew virtually no one except for my ex-boyfriend, Rob. We began dating again, and our relationship quickly grew serious enough that we started planning to move in together, and eventually get married. A couple of months after I arrived in LA, Rob conceived of the idea for a Curb Your Enthusiasm-style show that centered on a group of four actor friends living in Hollywood, and over the next year or so Rob, myself, and our friends Glenn Howerton and Charlie Day shot two pilot episodes for the show, which at the time was called It's Always Sunny on TV. Other friends filled in the remainder of the roles — David Hornsby, Jimmi Simpson, Mary Elizabeth Ellis, who later married Charlie — but mostly it was just the four of us: Rob, Glenn, Charlie, and me. My character was named "Sweet Dee" as a nod to her optimistic personality, which was originally intended to contrast sharply with the guys' misanthropy.

It was a lot of work for virtually no pay, but we were unemployed actors with not a whole lot to do in between Coffee Bean and Tea Leaf runs and the occasional audition, and our ennui and general idleness became a key element of the show. When only one or two of us were on camera, the others held boom mics or ran to Rite Aid for more camcorder tapes. We improv-ed out most scenes before Rob wrote them, and I remember how exciting it was: not just reading lines from a script that had been handed to me, but actually watching these people emerge.

We shot a lot at my West Hollywood apartment because it was "nicer" (read: cleaner) than any of the guys' places. One day Glenn and I were shooting a scene where the two of us were sitting on the couch drinking wine and talking about our friend who had just been diagnosed with cancer. Of course we were drinking real wine (because why wouldn't we), and we were going off-script and Glenn was killing it, and I remember just having so much damn fun. We were all broke; we were all stressed about where our respective lives and careers were going, but still : I think we all felt like what we were doing was big. I'm not just speaking from the perspective of where the show ended up going; even back then we could feel its potential like a living thing.

*****

When we finished shooting the two initial episodes, Rob began shopping them around to networks, and a miracle happened: FX offered to shoot a "real" pilot for the show. And they were going to PAY US. What?!

All of a sudden we were on an actual set, with for-real makeup artists and trailers and someone else to hold the boom. Everyone at the network seemed excited, but we still had trouble believing that all of this would actually pan out. We all knew what it was like to get cast in a part only to end up on the cutting room floor, or have the project never see the light of day at all. We knew what it was like to think everything was about to change when really the only thing that was going to happen was that we were about to be drop-kicked back to square one, and we were all sick and tired of that happening.