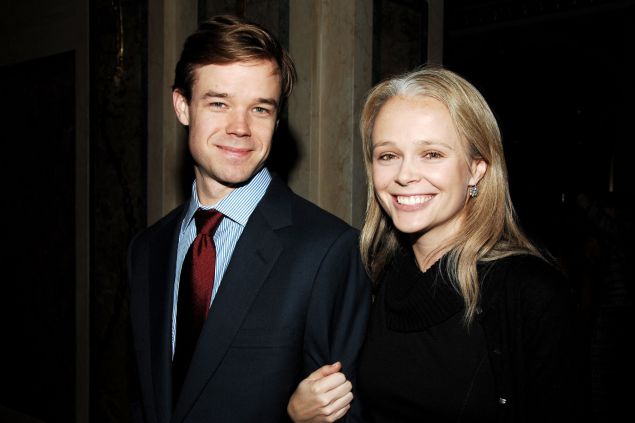 One might not immediately associate President Theodore Roosevelt—who grew up in a townhouse at 28 East 20th Street—with trendy Tribeca. Until now, that is: his great-great-grandson, Theodore Roosevelt V, is selling a three-bedroom, three-bathroom loft at 62 Beach Street.
Roosevelt, a financier and environmentalist, and his wife, Serena Torrey, paid $3.2 million for the 1,857-square-foot condo in 2007. Alas, it appears they're ready to move on.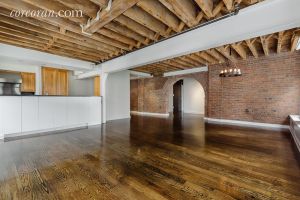 The couple listed the space, which features lots of exposed brick walls, hardwood floors throughout, and original cast iron columns, with Corcoran brokers Robert Browne, Chris Kann, and Jennifer Ireland, attaching a $4.4 million price tag.
Those prospective buyers who have a thing for American history might find themselves especially inclined toward the corner unit in the Fischer Mills building—after all, Roosevelt discovered he was in ownership of a family heirloom while living in the space. More specifically, he realized an oversized ring that was sitting in a leather case on his burea actually belonged to and was often worn by his famed ancestor.
Apart from such history and nostalgia, the space also features a corner living room with seven windows and custom bookshelves on the brick walls, as well as an open windowed kitchen and original exposed wood beams.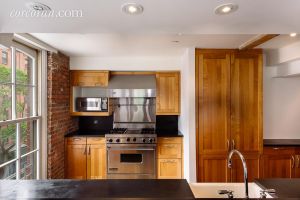 The master suite contains two custom closets, while the master bath boasts the requisite separate tub and stall shower. While we've never found Tribeca to be the noisiest of areas in the city, light sleepers will be excited to learn that each of the bedrooms in this condo is set up with "city soundproof windows."
Roosevelt, like nearly every other member of his family since before his presidential great-great-grandfather was born in Manhattan—at the moment, Teddy remains the only United States president born in New York City.
"On the one hand it's very nice that we've been in one place for a long time," Roosevelt previously told The New York Times. "On the other hand it's a little startling that nobody has ever bridged out of Manhattan."