"Some of my ingredients cost more than gold," said perfumer Roja Dove. Luminously bronzed from a week on the Greek island of Santorini, he wore blue brocade, Christian Louboutin smoking slippers and lots of bling—five rings, wrist bangles and a gold elephant brooch. A diamond medallion could be seen peeping from his crisp unbuttoned white shirt. (Even his perfume bottles have multifaceted crystal caps.)
He was sipping green tea at the Lamb's Club recently, meeting privately with a handpicked selection of bloggers and editors. In between romantic stories that were a mélange of fairy tales, nostalgia and erotica, he was spritzing his new creations on gold-embossed blotting papers for all to sniff.
Dove is a veritable peacock, the rock star of the perfume world. He was named international creative ambassador for the "GREAT Britain campaign" in 2013 alongside Vivienne Westwood and Victoria Beckham. He was in New York to launch his new scent, Britannia, a regal, opulent and lively blend of cinnamon and clove with warm underscores at the specialty store for whom he has also created a signature Bergdorf scent, which his website describes as "refinement, glamour, and polish." People were lined up for him to autograph bejeweled flacons that cost up to $3,500 for his limited-edition eponymous signature scent, Roja, and to have their photo taken with him.
But not all of his perfumes are well behaved—or even ladylike. Dove, who has been called "the Pornographer of Perfume" for his lusty, animalic, sultry and shamelessly sexual scents has also just launched Profumi D'Amore, a collection inspired by the world's most famous lover, Giovanni Giacomo Casanova.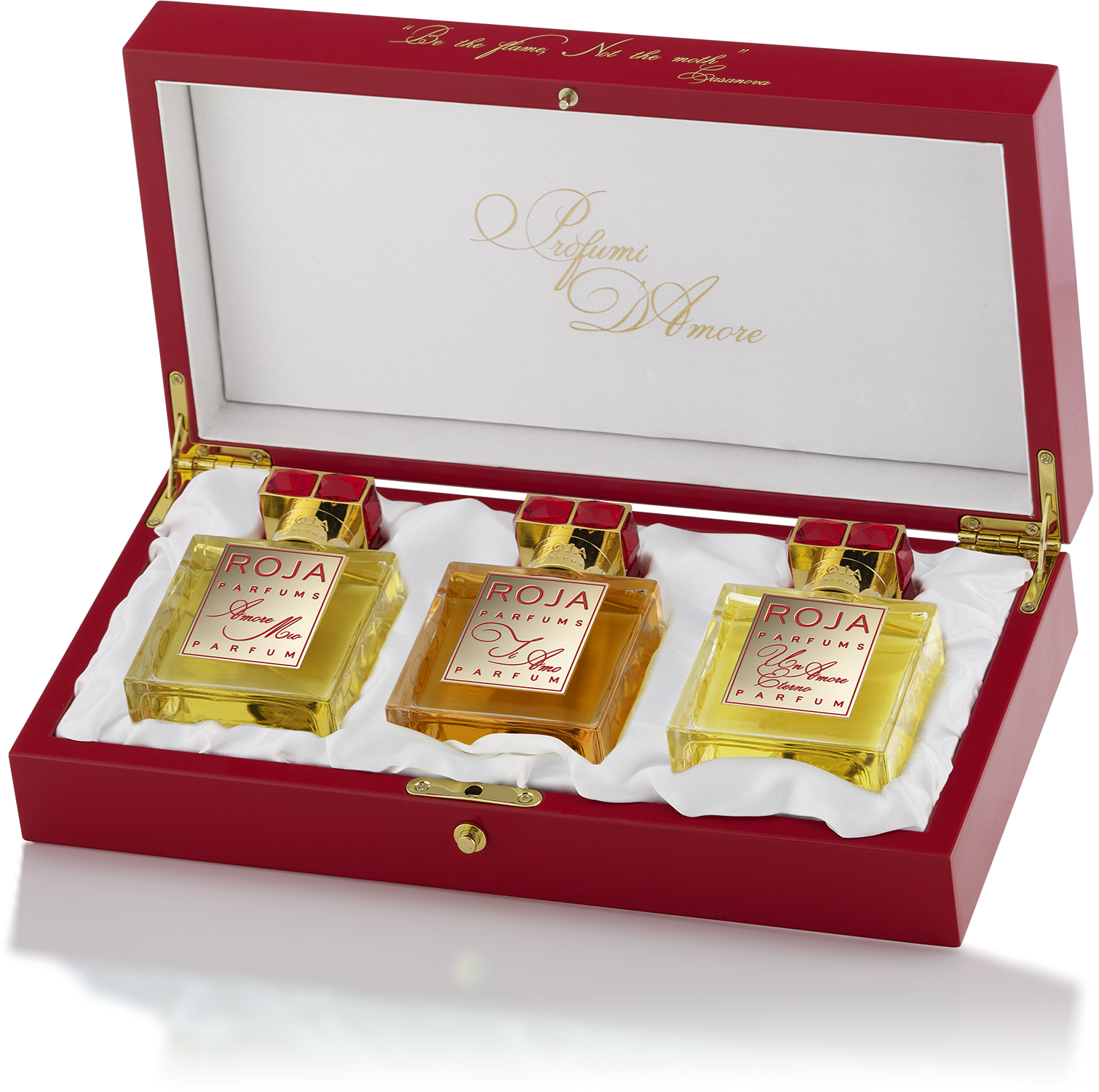 The stories behind the three scents—Amore Mio, Ti Amo and Un Amore Eterno—dance between foreplay, steamy romance and eternal love.
"In my opinion the Italians are the most passionate race on earth. Sex is in everything they do. It is as simple as that. When creating a collection with the central message being passion, I figured do as the Italians do…and do it with fervor.
"We think we know what perfume bottles contain—an amber-colored elixir—but when you open them you can unleash a genie," he said. The most costly and exotic ingredient Dove uses makes for a formidable genie—Ambergris. The story of Casanova having ambergris—allegedly an aphrodisiac—grated in his chocolate mousse along with vanilla, which Dove says enhances sensations of pleasure across the entire central nervous system, is what started it all for him.
"The ambergris accord I make is the base of these perfumes. Maybe it was like the Viagra the 18th century because whatever it did for him, it seemed to work to get him a reputation."
Ambergris is not whale vomit as some believe but is essentially a waxy substance the sperm whale produces when it ingests squid to protect its stomach from the sharp, indigestible squid beaks and then eliminates. When tossed about by the salty sea, mellowing for a few years and eventually washing up on shore, it becomes a fragrant, tenacious fixative in perfumery.
"I'm one of the last perfumers in the world to use it," Dove said. "The BBC made a documentary about ambergris about two years ago. The only perfumer they could find who uses natural ambergris is me.
"The ambergris I use complies with IFRA's [International Fragrance Association] global guidelines and costs 10 times the price of gold," said Dove, who has a supplier in France and has used the ingredient in several perfumes, including the three elixirs inspired by the amorous Venetian.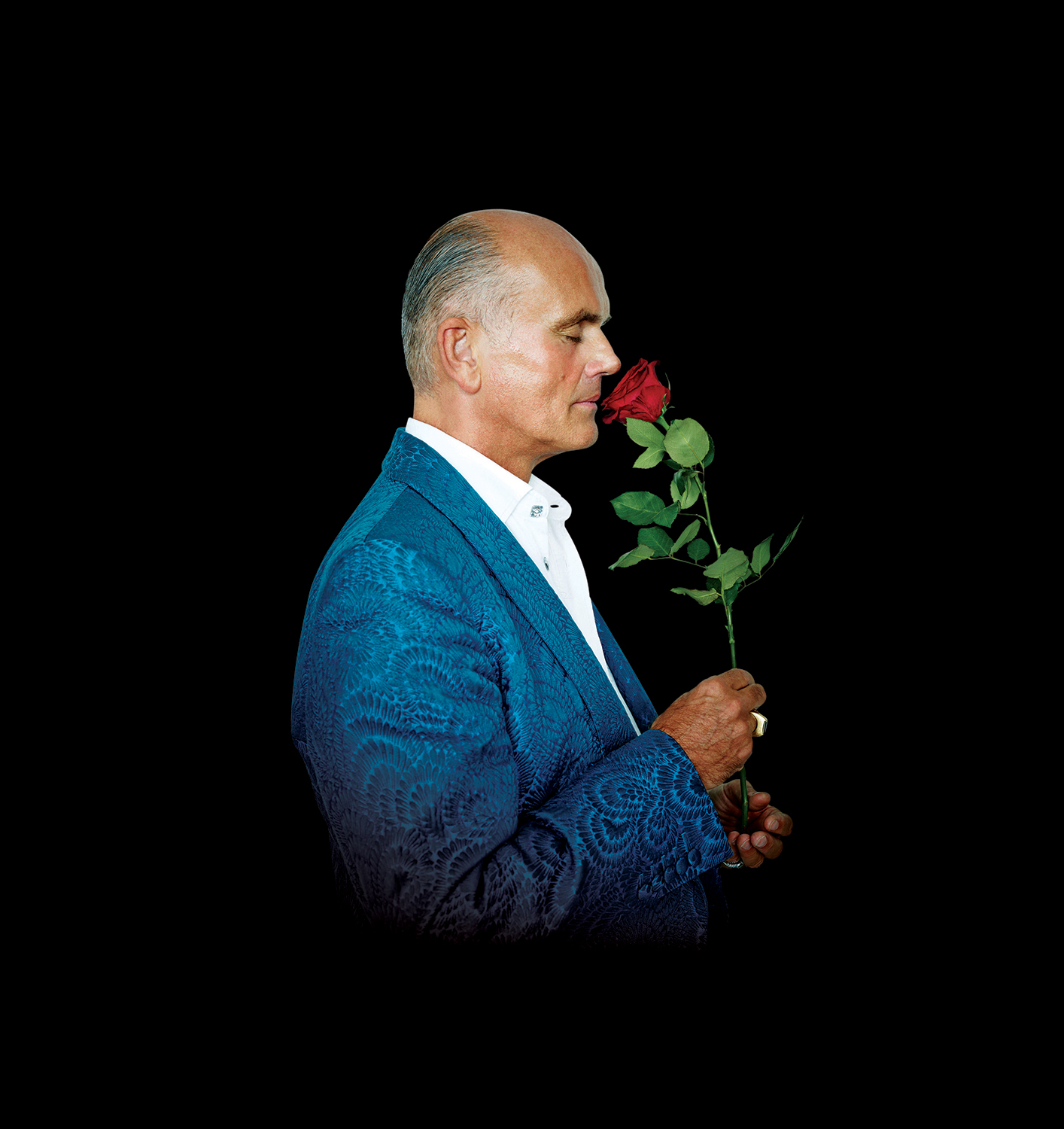 Dove ponders whether customers are aware of the nuances of raw materials, not just that some raw materials cost more than gold, but what he calls the "sex part." He explains, "White flowers contain a molecule called indole. And our bodies also produce indole. If most people ended up understanding the subliminal message of indole, it would cause a scandal because you produce indole in the most intimate parts of your body."
So what else exactly is in a Dove perfume? 
"There's tuberose. I always call her the harlot of the night," he said. "The blossoms have to be picked when they are still in bud and are literally worth their weight in gold. It takes some 1,200 kilograms of buds to produce 200 grams of absolute, making it one of the most expensive of all materials.
"The bergamot I use comes from Calabria. The finest quality is obtained by pressing the oil from the rind by hand onto a sea sponge, and it takes 1,500 kilograms of bergamot to produce one kilogram of oil. The jasmine I use comes from Grasse, and it takes 5 million blossoms, each picked by hand to produce a kilo of absolute. The rose I use, Rose de Mai, is the finest of all roses. To obtain one kilogram, it takes over 300,000 flowers picked before the sun rises during the month of May."
Can perfume, like Eros, ignite love itself and enhance amorous feelings?  
"Fragrance is all about the secret underneath," Dove said. "It can touch us, move us and transform us into seducers or seductresses—elevating us to an ethereal realm of sensations." 
But even Dove's ballet-inspired fragrance influenced by the perfume that early 20th-century Ballet Russes founder Sergei Diaghilev used to scent theatre curtains turns out to be decadent. The perfume blogger Kafkaesque describes Dove's scent Diaghilev as "beautifully darkened, oiled leather with velvety, musky, dirty and skanky undertones…The raunchiness is kept in perfect balance—a touch sweet, urinous and earthy all at once…not feral or fecal but, rather, akin to the most gentlemanly dirtiness around."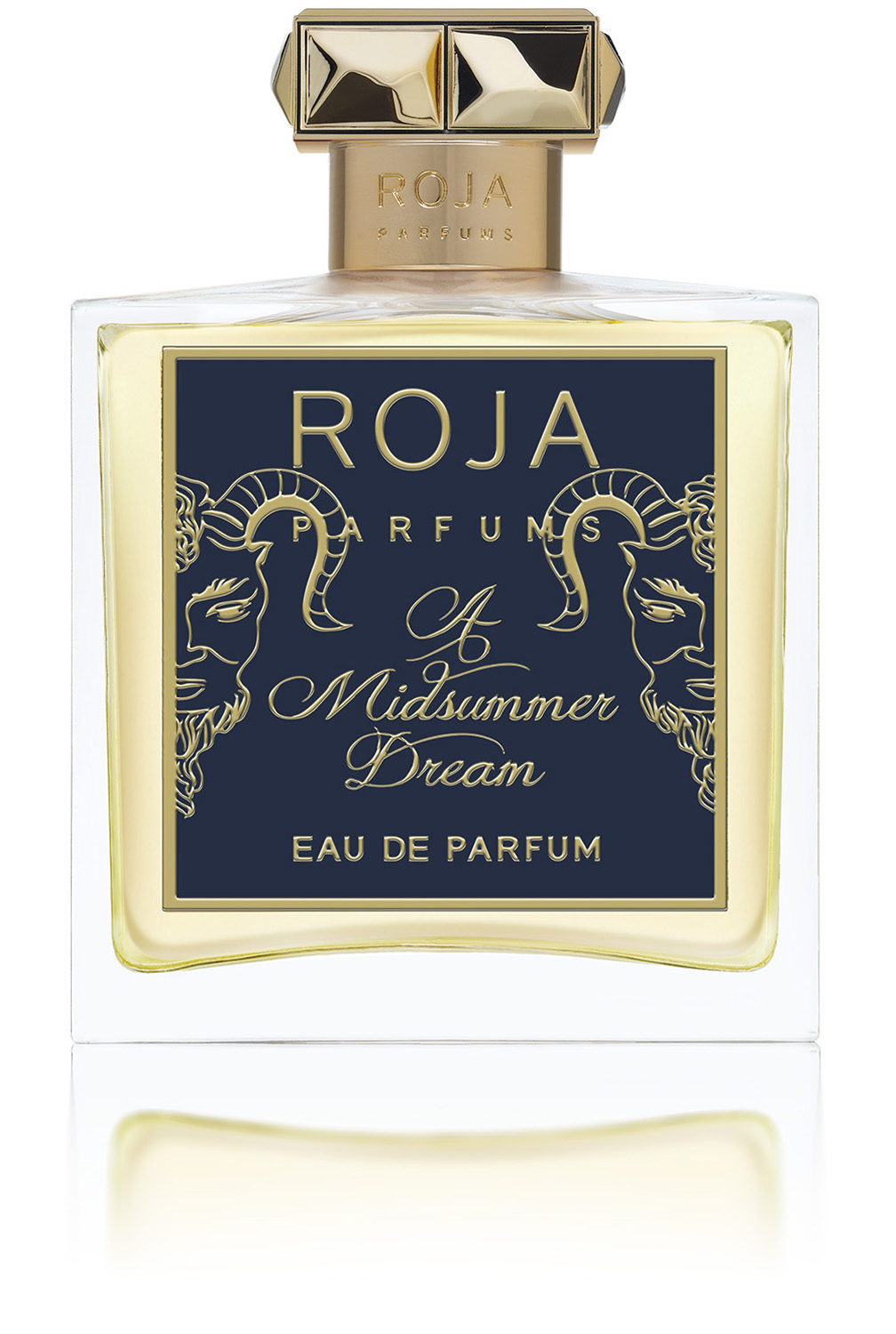 On his website Dove writes that he created his overtly sensual Parfums De La Nuit collection to "allow us to expose our true primal urges which rarely surface during the day…to reveal the inner desires lurking within us all."
But then there is his most enchanting, otherworldly perfume, a mysterious scent that conjures the essence of an ethereal woodland fairy with undercurrents of a musky feral-scented Puck. Three months ago Selfridges, the London department store, commissioned Dove to make a scent inspired by Shakespeare. "I told them it has to be A Midsummer Night's Dream.
"I'm sure you know the story, how Tatiana and Oberon were fighting, as they always did as king and queen of the fairies. And one of them says to the other that they had become almost as absurd as humans in love. Oberon commands his helper Puck to create the magic potion, which he paints on the eyelids so, at the moment when people open their eyes, the first person they see, they fall in love with." 
Dove playfully quipped that he left Guerlain where he helped establish its training program to run off with the fairies. He admits to living in an ivory tower where he has written a book (The Essence of Perfume) and creates potions with only himself to answer to. He is an architect of emotion, a conjurer of delicious scandal, a landscapist of lush gardens of desire, a painter of primeval forests where nymphs and fauns frolic and possibly fall in love and fornicate. Name an emotion, and Dove will quickly reference a song. Melancholy? "Dvorak, the 'Song to the Moon.' " As deeply cultured as he is shiny, he is a rare gem in the perfumery world.
"There are fewer perfumers on earth than there are astronauts. If you want to understand my world, close your eyes and try to think of a color you have never seen using no reference point. Then try to imagine a smell you have never smelled before."