Sports photography, as practiced by the best photojournalists, is more than the great action shot. They get the winning goal and the brilliant dunk, but also capture reflective moments that add depth to athletic pursuit. Who Shot Sports: A Photographic History 1843 to the Present, a new book which includes the images below, explores the history of sports photography and celebrates the photographers, a dedicated group of professionals whose contribution to photographic, art and cultural history is often overlooked.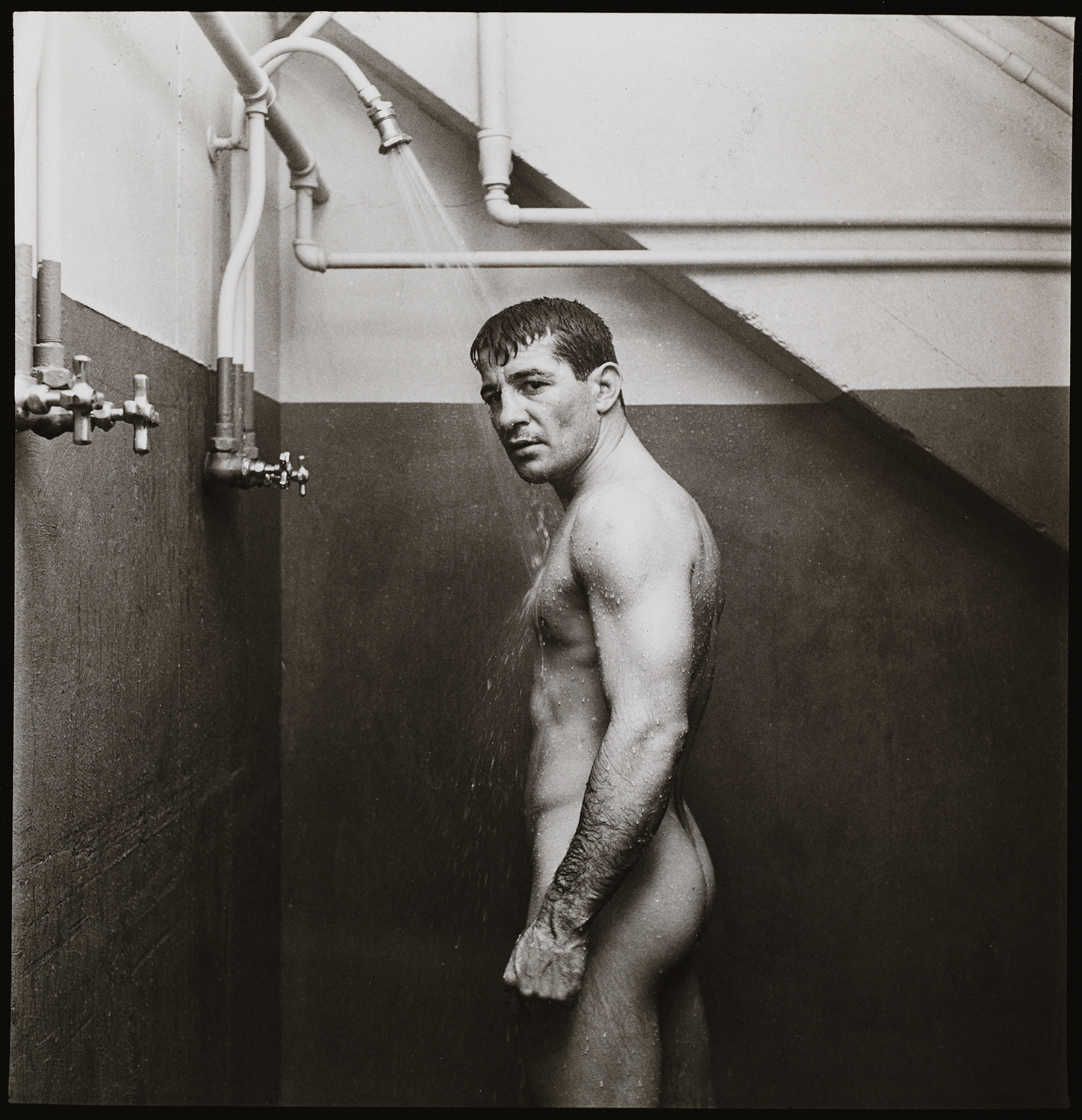 Before Stanley Kubrick made his name as one of the top film directors of the 20th century (his first film Day of the Fight was about boxing), he was a staff photographer for Look magazine. This photograph was part of the "Day in the Life" series. Kubrick followed Graziano through his daily routine, including right into the shower.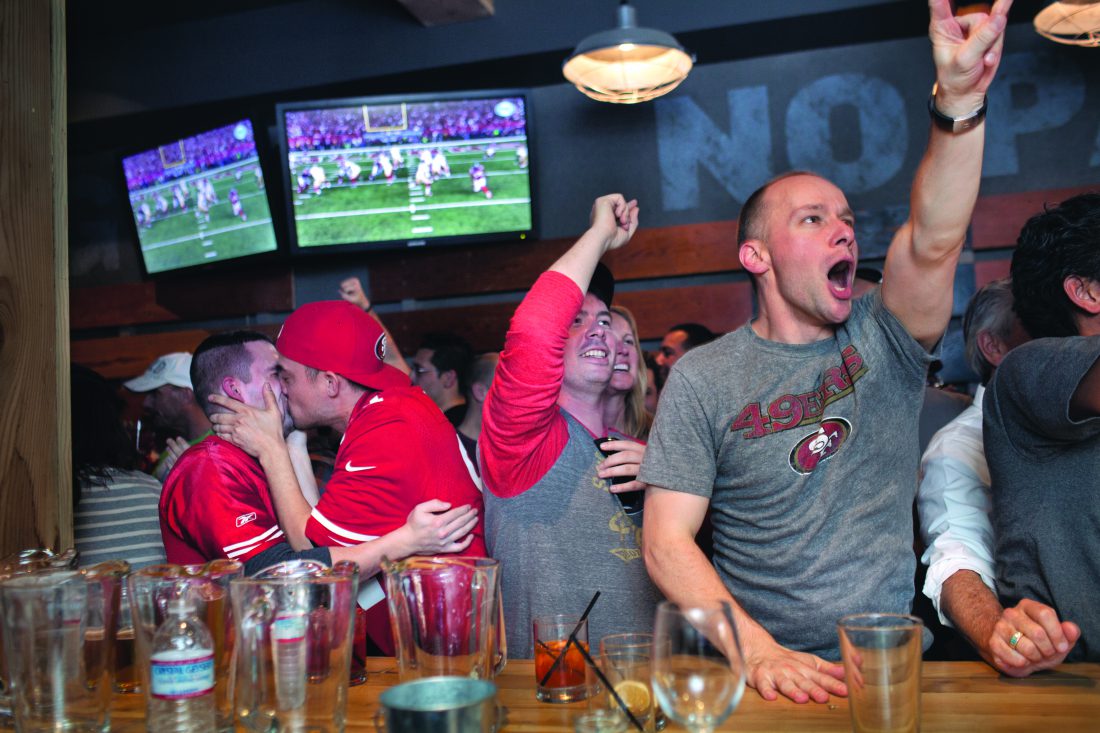 Sports Illustrated assigned Deanne Fitzmaurice's to capture the diversity of San Francisco 49ers fans.  She went to the Castro district and to a favorite LBGT sports bar, High Tops, nailing it.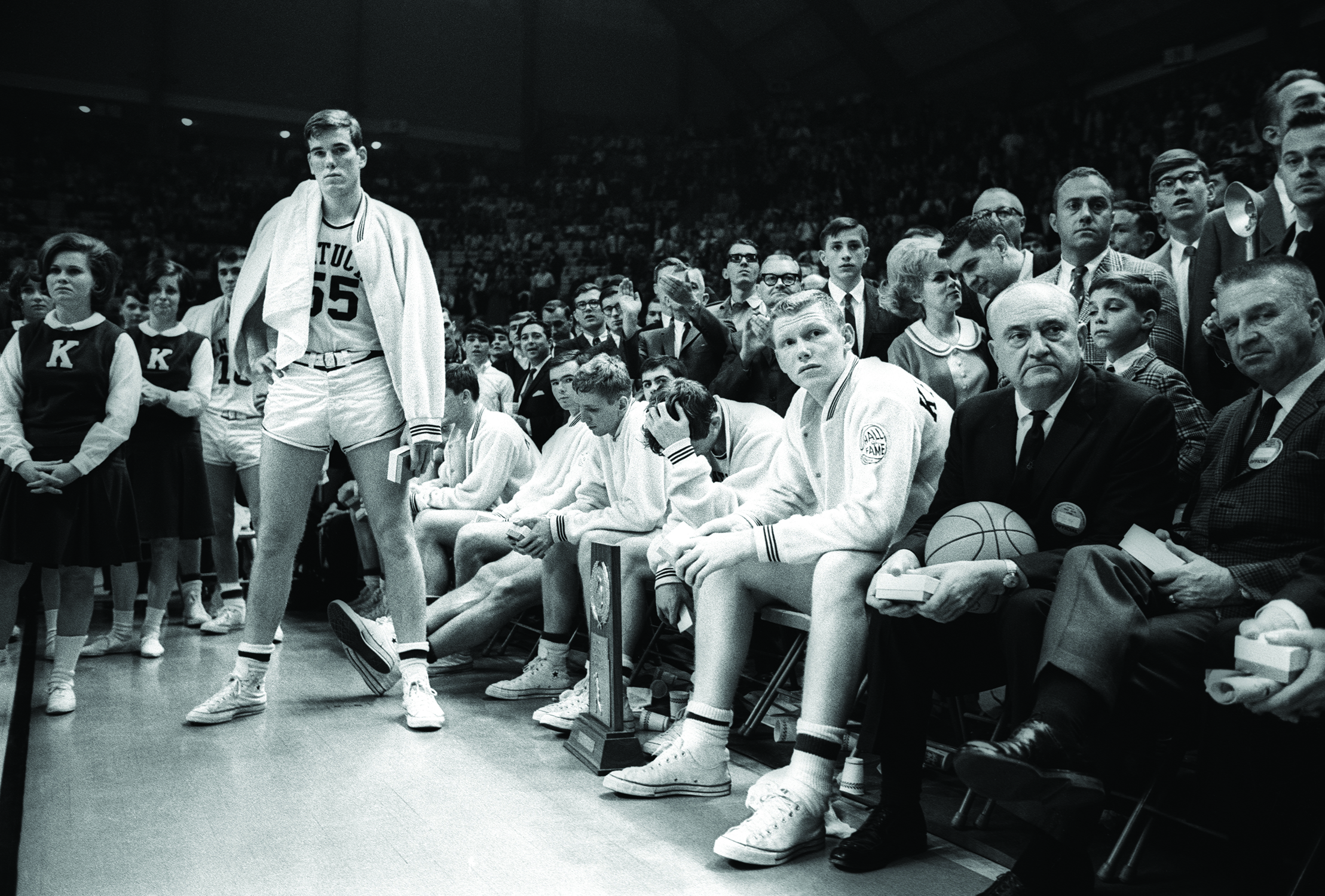 This is what a lily-white basketball team, coach, cheerleaders and fans look like after they lose to the first all-black starting lineup in NCAA championship history. Clarkson captured a transformative moment in college basketball. The sidelines and teams would never look so homogenous again.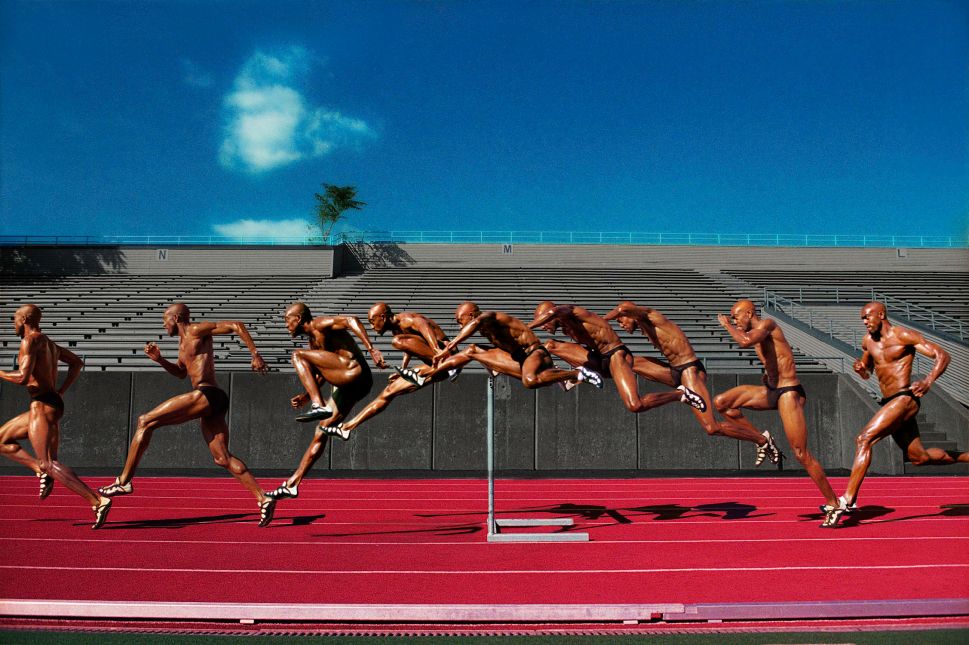 U.S. Olympic hurdler Allen Johnson trains at Baker Field, Columbia University, New York City, March 2001.
To view more images from the book, visit the Brooklyn Museum's show about sports photojournalism.