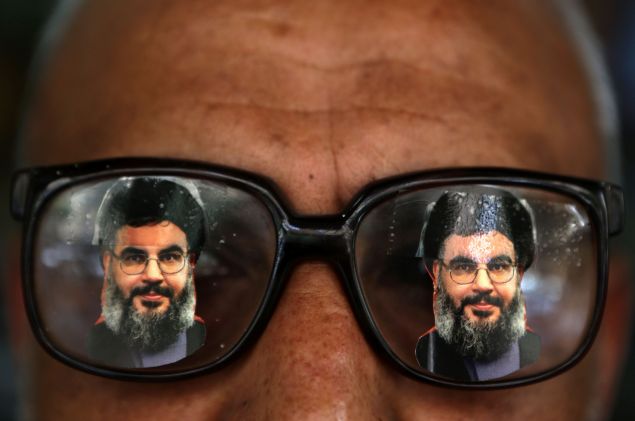 In the Middle East, non-state actors, terrorist organizations, and regimes prepare for war long before it appears imminent. Considered inevitable, the only question is timing.
Since the last Lebanon-Israel war in 2006, the border has seen deceptively few altercations. Instead, there has been significant buildup of tunnels, barrel bombs, ammunition, rockets, mortars and weapons on the southern Lebanese border with Israel. Iran-backed Hezbollah has embedded itself into Lebanon, trained highly skilled fighters and amassed thousands of weapons directed at Israel's civilian population, in anticipation of a third Lebanon-Israel war.
According to a colonel and brigade commander in the Israeli Defense Forces who asked his identity be withheld, Hezbollah forces have occupied hundreds of homes on the southern Lebanon border with Israel. The civilians' home garages are used to store military vehicles; their rooms store weapons.
"In many of these houses, there is a kitchen, a children's room, and a rocket room. The homeowners are hosting Hezbollah, but are also being taken hostage by Hezbollah. These homes are, in effect, 'intel' outposts and military compounds. The goal is clear," he explained. "Readiness to attack Israel."
'Hezbollah has one basic vector: arming and preparing for war.'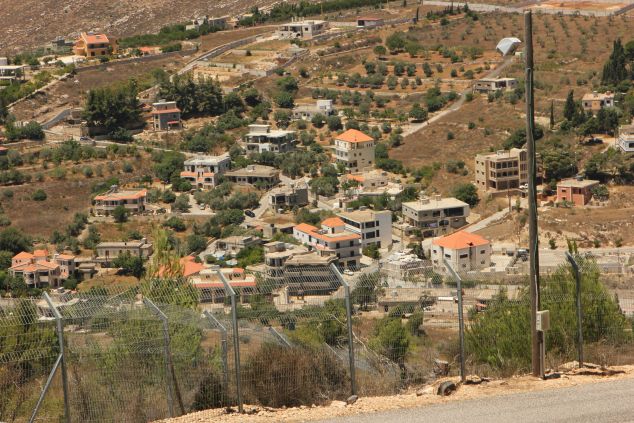 "You also have to realize," he added, "that Hezbollah is the outpost of the Iranian empire. Iran does not govern Lebanon, but it controls Lebanon. Don't be fooled.   This, out here, [pointing to Lebanon] is not Lebanon—it's Iran."
As such, On July 1, the Iranian Revolutionary Guard Corps (IRGC) commander Hossein Salami declared at a Tehran sermon, "Today, more than ever, there is fertile ground—with the grace of God—for the annihilation, the wiping out, and the collapse of the Zionist regime. In Lebanon alone, over 100,000 missiles are ready to be launched."
If it "serves Iran's interests" and "if the Zionist regime repeats its past mistakes due to its miscalculations," these missiles will "pierce through space, and will strike at the heart of the Zionist regime," preparing the ground for its great collapse in the new era," threatened Salami. "Tens of thousands of other high-precision, long-range missiles … have been placed in various places throughout the Islamic world. They are just waiting for the command, so that when the trigger is pulled, the accursed black dot will be wiped off the geopolitical map of the world, once and for all."
Israeli analysts have largely confirmed the numbers cited by Salami. They suggest that in the third war, Israel could see 1,500-2,000 rockets shot into its borders per day, compared to 150-180 per day in the Second Lebanon War. In the last Gaza-Israel incursion, 5,000 rockets were shot into Israel over 53 days, an average of 94 rockets per day—a mere five percent of what we may see in the next Lebanon-Israel war.
The range of the rockets reach all of Israel, with the Zelal-2 missile reaching 250 kilometers and Scud D missile reaching up to 700km. Israel's length is just 424 km, and at its widest, just 114 km. This estimation represents, to put it lightly, an enormously fatal threat.
But Israeli analysts say they are ready to face any threat. Israel, too, has a highly skilled army and sophisticated weapons arsenal. Israel's retaliation will be "stronger, bigger, and more accurate than ever before," predicts the IDF colonel and brigade commander. "The retaliation must be quick and fierce. This is understood in Lebanon and is why there is deterrence. The damage in the next war will be horrendous."
It is precisely because of the catastrophic death toll projections that there is, at least for now, deterrence between Lebanon and Israel. Hezbollah is busy fighting in Syria as an outpost of Iran. And both Iran and Lebanon understand the powerhouse that is the Israeli army. The aforementioned IDF colonel and brigade commander, whose identity remains anonymous, does not think the war can wait 20 years. "The Middle East is unpredictable, but Hezbollah has one basic vector: arming and preparing for war."
Eliana Rudee is a Jerusalem fellow with the Haym Salomon Center and the author of the new "Israel Girl" column for JNS.org. Her bylines have been featured in USA Today, Forbes, and The Hill.