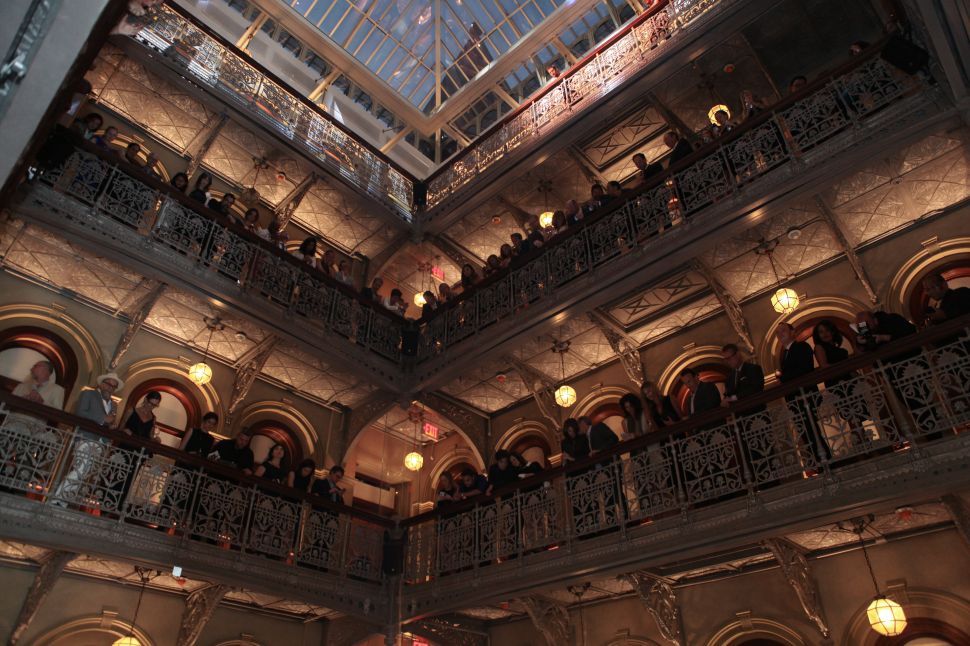 Following over 3 years of painstaking restoration, The Beekman dipped its toes into public exposure with an intimate dinner held in the hotel's atrium last week. The last time it had been used for any sort of event was for Proenza Schouler's spring runway show in September 2013, and before that, Maison Martin Margiela's debut for H&M in October 2012.
Though since 2000, it was always referred to ambiguously as "that abandoned building" at 5 Beekman despite its façade achieving New York City landmark status in 1998. Developer Allen Gross of GFI Capital Resources Group opted to purchase the property in 2011 based on its sheer beauty. "GFI's has been located downtown for the last 25 years, and I have walked by the building for years and wondered why such an iconic building right on the footsteps of City Hall was abandoned," he told us via e-mail. "I had a vision of restoring the building to its previous grandeur, and the best economic use for it was a hotel."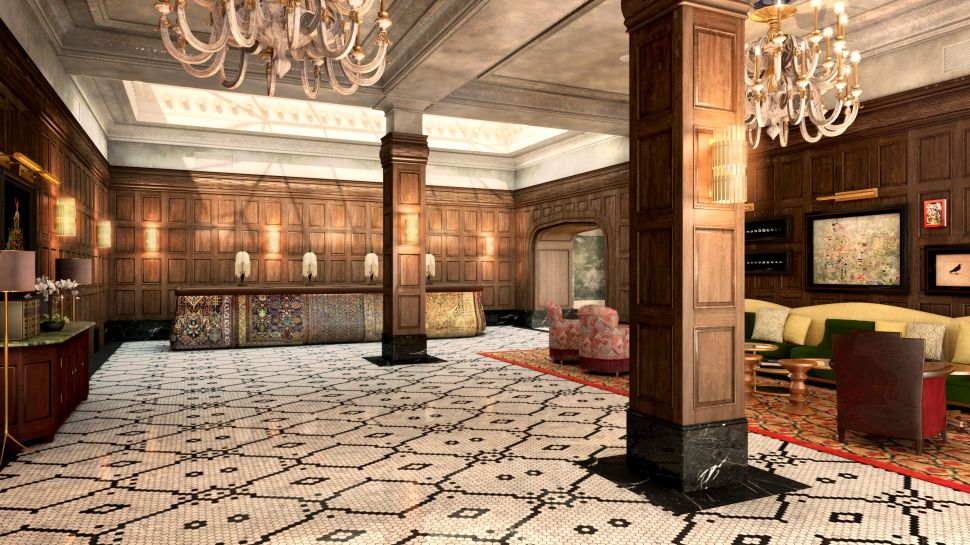 Originally constructed by James Farnsworth as Temple Court in 1883, the building served in its heyday as a white collar hub of industry, where over 200 businesses operated from accountants and lawyers to publishers and press agents. Each of the nine floors still includes one visible section where the floor was able to swing open, and allow for a safe to be pulleyed up by rope. This was, of course, before three elevators were installed. It also once housed the New York City debut of Shakespeare's Hamlet, as well as spaces where writers, such as Edgar Allan Poe, honed their craft.
This came to an end in the 1950s when the building was converted into more modernized offices spaces, and the central atrium was boarded up. While it locked away the most beautiful part of the property, it also unknowingly preserved the show-stopping atrium's elements including its Victorian cast iron bannisters and pyramidal skylight.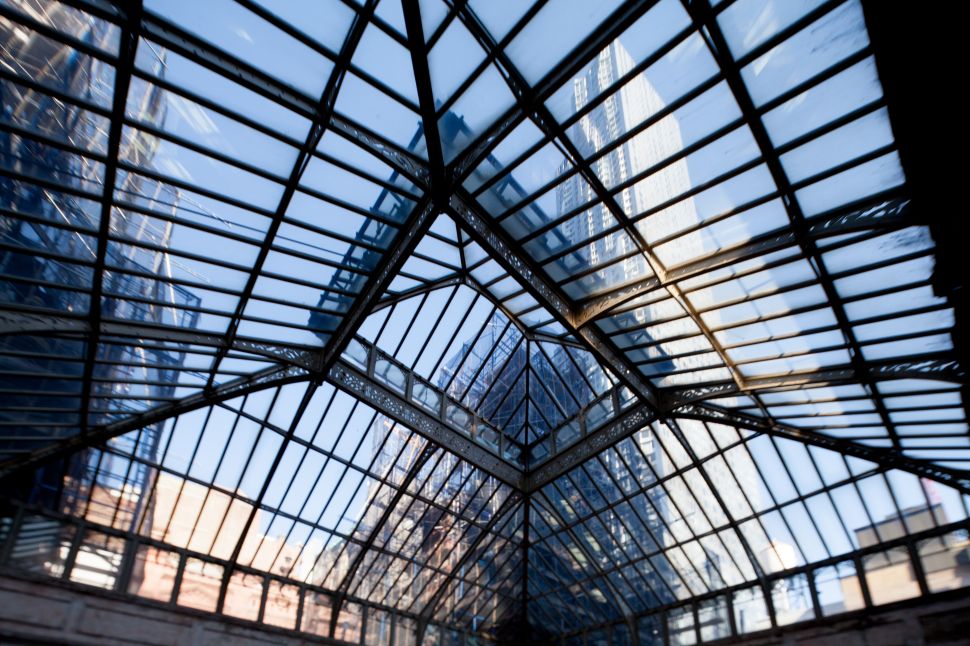 Restoring the building to its former glory has been no easy task, and the process has been fraught with more than several hurdles spearheaded by architect Randy Gerner. This has included the raising of all railings and bannisters by a few noticeable inches to cater to the increased height of the average human, and sourcing discontinued floor tiles from a 4th generation tilemaker based in Buffalo, New York. 
The finished Thompson Hotels property will include 287 guest rooms, including 45 suites and two duplex "Turret" suites that come with roof access. The ground level will include a lobby bar at the base of the iconic atrium, as well as two restaurants from Tom Colicchio and Keith McNally, all of which are slated to debut in August 2016.  The Beekman, 123 Nassau Street, New York, NY thebeekman.com