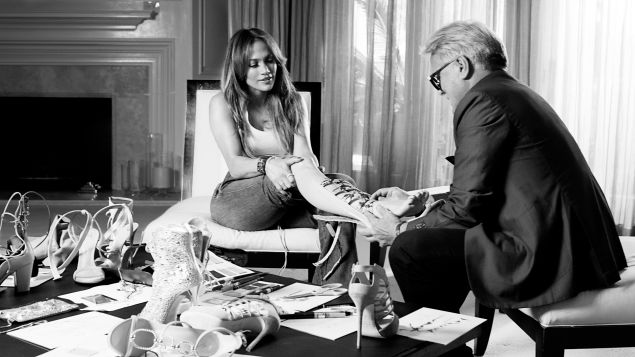 The year 2016 might be known for many, many things (among them: the return of Pokemon, the revival of Juicy Couture, oh, and apparently an election), but it will also go down as the year that pop stars joined forces with high-end shoe designers.
First it was Rihanna, who teamed up with Manolo Blahnik on a pair of denim boots that were so tall, they basically doubled as pants. Now, Jennifer Lopez is jumping on the bandwagon, through a collaboration with Giuseppe Zanotti. Officially titled Giuseppe for Jennifer Lopez, the collection was created in homage of the starlet's Swarovski-encrusted personal style, both on and off the red carpet. She confirmed that sentiment in a statement: "The collection Giuseppe and I have created is everything you would expect from the both of us – bad ass high heels with shapes that are fierce and of course, have some sparkle!"
The full collection will include an open-toe bootie covered in crystals, a sneaker wedge and strappy snakeskin gladiator sandals; two leather handbags have made it into the range as well, both of which coordinate with the shoe styles. Though Zanotti has previously taken part in A-list collaborations with Beyoncé, Kanye West and Kid Cudi, this range with J. Lo is the most in-depth, according to WWD. It is also the most high end fashion product that Lopez has designed, including her fashion range for Kohl's, her jewelry line for Endless and her 18-piece perfume collection under the Coty umbrella.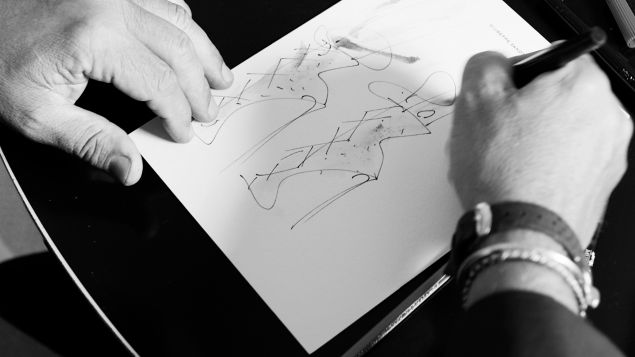 These Zanotti shoes, which will cost between $795 and $1,995, will be available in Bergdorf Goodman, Saks Fifth Avenue, Neiman Marcus, Nordstrom, plus Zanotti's namesake stores and e-comm destination, by January 2017. If you adore Swarovski crystals and love teetering on towering stilettos, this collab seems to be worth the wait. However, we're hopeful that tucked into each shoe box is a note that discloses J. Lo's secret for aging in reverse.