The summer season is ripe with opportunities to head to the rooftop bar du jour, snag a booth and keep court well after the sun has set. But this summer, why not take to the seas and divulge in a different take on Manhattan's great outdoors?
Starting on July 11 and continuing every Monday until September, Manhattan By Sail is elevating their seafaring experience by partnering up with some of the city's best eateries and serving dinner on the high seas. Starting off with Dante, the rest of the summer lineup will include exclusive menus from Delicatessen, The Meatball Shop and finally, The Lucky Bee. Held aboard the Clipper City ship, this is an ideal date spot (just probably not the best idea for a first date), replete with a sunset and a killer view of the Statue of Liberty.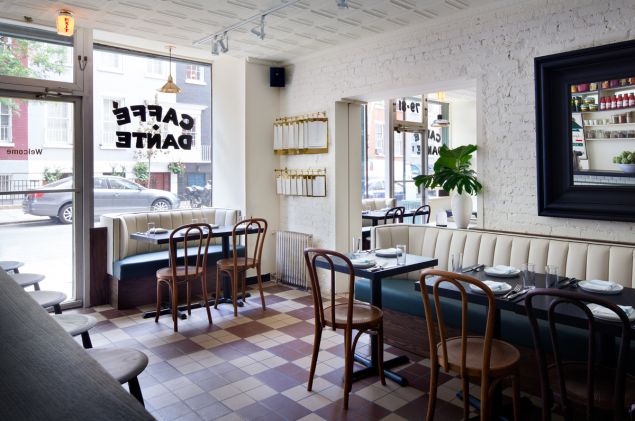 Tickets, which will go for $100, includes a two-hour sail around Manhattan, plus dinner and customized cocktails. For the first dinner, on July 11, the team behind Dante will whip up a meal that pays homage to Italian Riviera, without ever leaving the Hudson River. The menu includes prosciutto di San Daniele with summer figs and local honeycomb, beet gazpacho and gamberetto roasted in garlic butter and chili. Finishing off that very Italian meal is a negoni, mixed by bartender Naren Young.
If Italian's not your cup of tea, perhaps Delicatessen's deep dive into the best of seafood will suit you. Or perhaps, The Meatball Shop's inventive take on the classic meatball will do the trick. And if neither of those are right, The Lucky Bee's "Night in Bangkok" certainly will be.