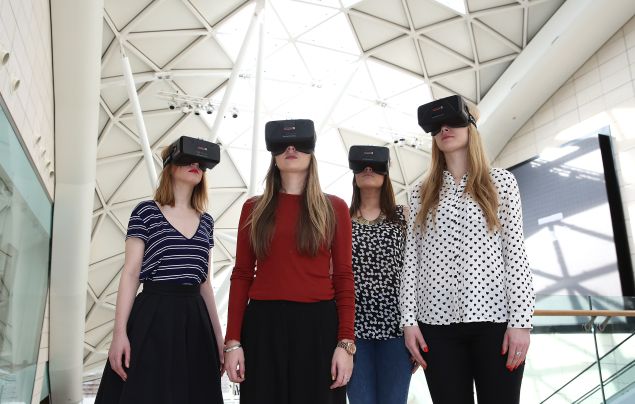 Virtual reality is the future in more ways than you can imagine. We will use it to shop, test drive cars, search for apartments and so much more. But while a lot of these applications are still in the works, one area where VR is already strong is gaming. But is this a good thing?
One of the world's top game designers doesn't seem to think so. Rick Donnelly—whose spent the last two decades at top gaming companies like Electronic Arts designing for franchises like Star Wars and Lord of the Rings and also helping to create iconic games like Dungeons & Dragons and Command & Conquer—isn't as excited about VR as many of the companies and gamers flocking to it.
During a Reddit AMA earlier today, Donnelly was inevitably asked a question about Pokémon Go. The question, the most upvoted on the thread, reads, "With the emerging popularity of Pokémon Go what do you think this speaks about the games industry?"
Even though Pokémon Go technically uses augmented reality rather than virtual reality, Donnelly answered saying that VR "will harm the industry."
Here's his full explanation:
'As we progress, the perceived division between consoles, PCs and mobile devices will shrink rapidly. This means games will adapt their interfaces and methods of delivery to accommodate this newer audience, which has been raised with a phone in hand. VR will play a big part in this as well. At first I think it will harm the industry, similar to how people complain about console games being ported to PC without any form of refinement or advanced control schemes. Later, as the dust settles and handhelds become more powerful, as my television truly becomes my PC, we'll see this argument fade I think.'
One thing is for sure—virtual reality is going to cause a serious boom in cashflow and users in the gaming industry. This year, consumers will spend $5.1 billion on virtual reality gaming hardware, accessories and software. Game developers will also have a global audience of 55.8 million virtual reality users and produce 38.9 million virtual reality devices this year, according to a report by SuperData Research.