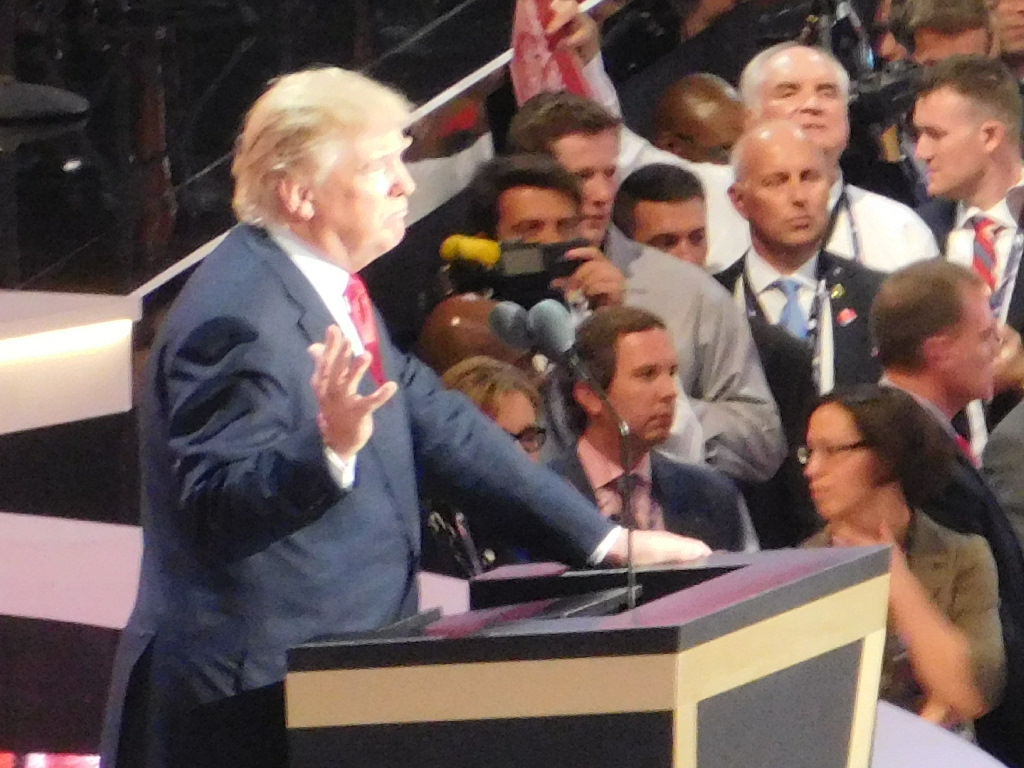 CLEVELAND – Donald J. Trump is the official Republican presidential nominee. He addressed a crowd at the Quicken Loans Arena on the last night of the 2016 Republican National Convention to accept to his nomination.
"I humbly and gratefully accept your nomination for the office of president of the office of the United States," Trump said.
According to Trump, if elected, his presidency will focus on safety. When Trump discussed border security, the crowd burst into a spontaneous chant of "U-S-A!"
Trump also discussed how he planed to stimulate the workforce for those across all ethnicities and regions. Additionally, he discussed trade deficits and perceived issues with the Obama administration's handling of topics like the Iran Nuclear Deal or Syria. According to Trump, Clinton's work as Secretary of State has made the nation less safe.
"Lock her up," the crowd chanted.
"Let's defeat her in November," Trump responded to a standing ovation.