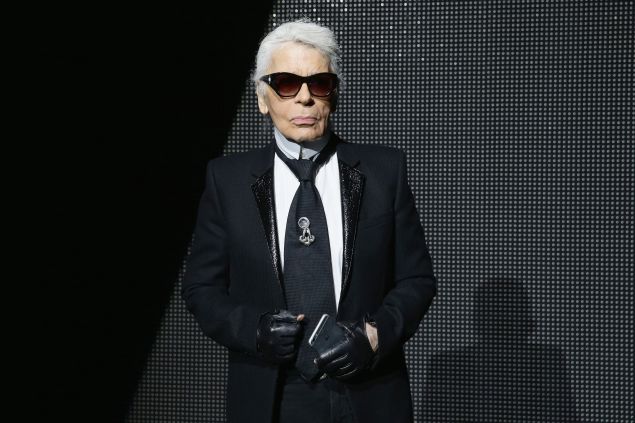 The ultimate designer accessory is up for grabs, and it's a relative bargain.
Well, it's more of a designer's castoff accessory, and it depends on one's definition of a bargain, but fashion icon Karl Lagerfeld's former Gramercy Park abode is currently on the rental market, with a $25,000 a month price tag attached.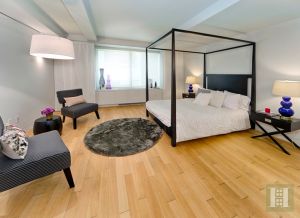 The famed designer purchased the three-bedroom, 3.5-bath condop overlooking the exclusive park back in 2006, for $6.69 million. Lagerfeld, however, apparently didn't find the apartment at 50 Gramercy Park North to be precisely to his liking—he allegedly never actually moved in, and he didn't exactly have the easiest time parting ways with the 2,151-square-foot abode.
While discounted piece of Chanel couture might be snatched from the rack at the speed of light, Lagerfeld's price cuts on this apartment didn't have quite the same result. In fact, despite a number of price cuts, Lagerfeld, who is currently making some real estate waves down in Miami, wasn't able to part ways with this Gramercy home until late 2012, when investment honcho Sebastian Barrack paid a comparatively paltry $4.5 million to take up residence in the condop.
And now, the apartment is back. Despite Lagerfeld's difficulties in parting ways with it, we must say, there are some nice features, like floor-to-ceiling windows with view of Gramercy Park, and an open chef's kitchen with stainless steel countertops and Varenna cherry wood cabinets. The master suite has its own dressing area, while the master bath has travertine marble and a separate shower and soaking tub, as well as a double vanity, per the listing held by Halstead Property broker Anna Shagalov. And of course, there are plenty of closets–perfect for the Chanel and Fendi collectors.
Whomever takes up residence in the home also gets a coveted key to Gramercy Park, as well as access to Gramercy Park Hotel services. It's not clear why Lagerfeld parted ways with the unit in the first place, but perhaps his beloved cat, Choupette, wasn't too fond of it. Or, as the Post reported back in 2013, maybe it was due to the "poor natural light" and high maintenance values, which were reportedly at $7,439 a month.
And even though the apartment doesn't seem to be decorated with Lagerfeld's designer touch (at least per the listing photos), the new resident might be able to change all that. Then again, with Chanel handbags apparently increasing in value each year, a trip to the Chanel boutique might make for a more sound investment.