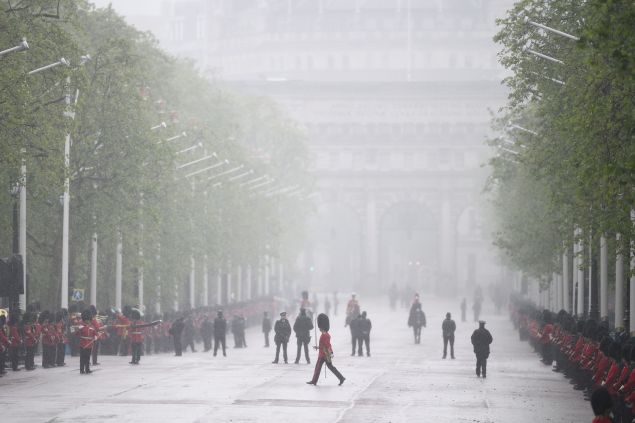 For decades, one of the world's most significant religious figures was Mother Teresa of Calcutta, a nun who worked with the poorest in India. She was powerful, promoted by one of the most political Popes in the history of the Catholic Church. Teresa met heads of state, religious leaders, all in front of a cast of a TV audience of millions.
Despite her numerous accolades and achievements, her death in 1997 went almost unnoticed. Had she fallen from grace, or did the public's appetite for her trite piety was diminished? No, it was simply a matter of timing. Teresa died a few days after Princess Diana, and the focus of all the media attention was on the future of the British Monarchy.
An accident of history ensured her death was largely ignored. Circumstances sometimes conspire to ensure important events are ignored because they are eclipsed by something deemed more important.
Since the announcement Britain would leave the European Union, the world has obsessed about the resignation of the Prime Minister, turbulence on the markets and a shake up in Brussels so seismic the bloc might not even survive.
But, just like the death of Mother Teresa, the resignation of the United Kingdom Independence Party leader, Nigel Farage, has been largely ignored. It's not just that no one cares about his tiny political party—there is also an assumption his whole movement will now simply die anyway.
Farage called his supporters 'The People's Army', implying he stood for the silent majority now rising up against their discredited political masters. At times his supporters looked more like a disorganized rabble than an army. Frequent mistakes on social media led to ridicule by political professionals. But, always remember, in the end they won.
The secret to their success was very simple: there were lots of them and they were astonishingly dedicated. They never believed they  would win the referendum but now they have tasted victory they appear to like it.
I first met Nigel Farage long before most political journalists, it was in 1999 during a parliamentary by-election in Northern England. In a pub in Wigan (he's famed for his love of beer) he  told me he planned to forge a political movement that would smash the establishment and pull Britain out of the EU. I thought he was insane.
Fast forward 17 years and the political establishment he loathes lays broken on the floor, with Britain's membership of the EU the price they paid for ignoring him.
The Farage strategy was very simple: to harass Conservative MPs by standing against them, forcing them to choose  between the EU and their treasured seats in Parliament… His candidates did not  need to win, they just needed to ensure they split the vote so the Conservative didn't win either.
He bet his shirt that Conservative MPs were not willing to lose for the sake of the EU. He told me explicitly once that he only bullied Conservatives because "at the end of the day only a Conservative Prime Minister will pull us out of the EU."
I'll let you into a secret: Farage has already told friends (and me) he won't be leaving the European Parliament when Brexit happens. His anti-EU grouping in EuroParl want him to stay on as leader and have offered him a number of different seats in the countries in which they have representation. As it happens, I expect him to pop up as a Dutch MEP at the next election—but that's not the important point for Britain.
Brexit happened for two reasons: firstly Farage bullied David Cameron into a  referendum, secondly his people's army delivered votes from Northern England.
His departure clears the way for a new UKIP leader, both front-runners are working class boys from the North-West of England. Farage is a millionaire former city trader from leafy Kent. His replacement won't wear a silk-lined suit and handmade shoes.
More importantly, the next UKIP leader won't have to spend time bullying Conservative MPs to force a referendum. Instead, they can concentrate on soaking up the support of the disaffected working class that Farage never had the chance to dig into.
The next UKIP leader will re-brand the party and attack the liberals that dominate the left in Northern England. Expect fireworks, and do not for one second assume this war is over. The People's Army just broke the EU—now their march through Northern England could change everything.
In 1999 I thought they were mad to believe they could beat Brussels. In 2016 they say they want government… I won't be stupid enough to write them off this time.
Andre Walker is a Lobby Correspondent covering the work of the British Parliament and Prime Minister. Before studying journalism at the University of London he worked as a political staffer for 15 years. You can follow him on Twitter @andrejpwalker