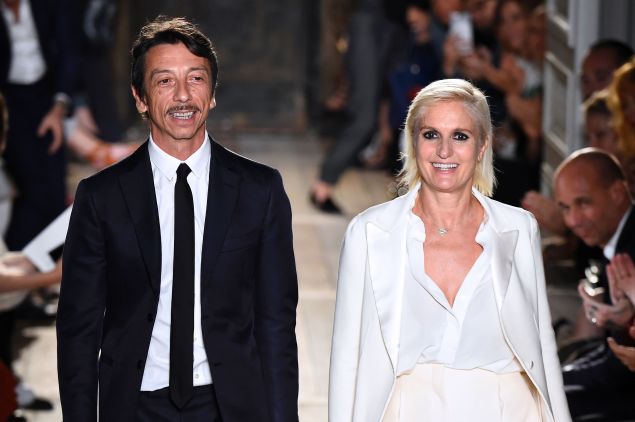 As per industry rumor, in connection with the conclusion of couture shows in Paris, Valentino has confirmed the departure of Maria Grazia Chiuri. Having been half of the creative helm of the Italian brand since 2008, the creative director is expected to head to the top post at Dior. She would replace Raf Simons, who left the role vacant this past October.
Back in December, W's Stefano Tonchi told Observer that "it's an important year for women," at an Art Basel dinner he hosted in Miami.  "I've been talking in my editor's letter about what's been happening with women; it's probably the Hillary effect. There's a lot happening in art and cinema…" and now it seems we can also add fashion to that list.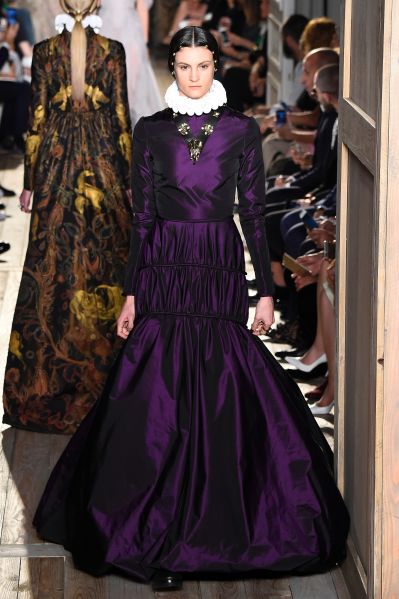 Fashion's top design posts have long been overrun with men, but the tide seems to be turning. Back in March, Lanvin tapped Bouchra Jarrar to head up the brand's creative team after ousting Alber Elbaz. The couturier put her own brand on hold to take on the monumental task, but joins a handful of solo female creative directors at European brands, such as Donatella Versace at Versace, Miuccia Prada at Prada and Miu Miu and Angela Missoni at Missoni. Chiuri would be a welcome addition to the club and the only current member to have no familial relation to the founder.
Having spent 25 years working alongside Pierpaolo Piccioli, who is now the sole creative director of Valentino, Chiuri brings a lot to the table. She sharpened her accessories skills first at Fendi. She was there for 11 years (it was she who actually brought Piccioli in to the brand, which is where their partnership began) and helped launch the Fendi baguette. Maybe you've heard of it? In 1999 Valentino Garavani himself recruited the two to revitalize accessories at his brand. Their purview grew to encompass the Red diffusion line, and eventually ready-to-wear and couture.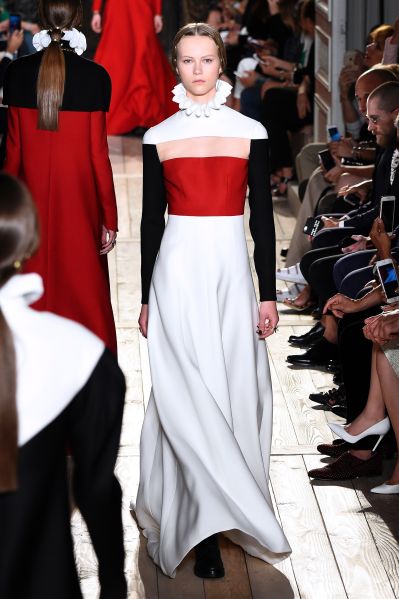 The implication is simple: Chiuri knows how to make money. As with many luxury businesses, profits are built on accessory sales (or licensing and cosmetics) and having a creative director who knows what moves can prove wildly profitable. To wit, WWD reports that Valentino surpassed $1 billion in revenue last year after a 48% jump in sales. What's more, Chiuri knows her way around an atelier and understands the demands of a global brand — though Valentino isn't the size of Dior.
It will be interesting to see how both Dior and Valentino progress, each with one half of the creative power couple. In interviews, Garavani has stated that Chiuri is the one who designs in a more sensible, pragmatic way as she's a woman and Piccioli is a bit more creative and free.  But as Valentino's parent company Mayhoola just bought Balmain for an undisclosed sum, one would assume that the company feels pretty confident in Piccioli's efforts. And as for Dior putting one of the largest fashion brands globally in the hands of a woman for the first time, that's a vote in and of itself.