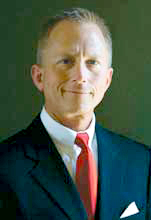 A bill from deepest South Jersey's state Senator Jeff Van Drew (D-1) to expedite the permit process for would-be oyster farmers advanced in committee Thursday after the senator added amendments from one of the state's most influential environmental groups. The bill would have requiring the state Secretary of Agriculture and Commissioner of Environmental Protection to create a new review process for permits.
"New Jersey has the potential to boost its aquaculture industry and to really grow the production of oysters on our coasts – which we know are loved by seafood connoisseurs across the country and around the world," said Van Drew, who has argued that New Jersey is missing out on the economic gains other mid-Atlantic states have seen from oyster production.
Van Drew said that the bill will hopefully mitigate the roadblocks applicants face and lead to the state's first oyster beds. Before the vote, Van Drew had said that the bill was only meant to simplify the bureaucratic process and not roll back environmental protections.
"By improving our permitting processes, we will help to reduce the time and money spent by aquatic farmers who are currently forced to navigate nearly a dozen agencies and bureaus with varying requirements to move their businesses forward," he said. "This measure would provide a one-stop shop for obtaining permits."
The bills could be a boon for Van Drew's mostly rural district, which has had more difficulty than other parts of the state in rebounding from the recession of 2008. Members of the Rutgers Institute of Marine and Coastal Sciences estimated at a panel last year that the new oyster beds would generate between $18 and $30 million in revenue.
The New Jersey Sierra Club's Jeff Tittel, who was prepared to oppose the bills until Van Drew agreed to amendments ensuring that public hearings would still be required. The bill was also amended in committee to ensure certain ecological protections.
"What was a bad bill that would have significant environmental problems has been made much better," Tittel said. "We were able to get amendments to make sure we protect the environment, while moving aquaculture projects forward. This bill will allow permits without weakening current standards and public input."
"It will also protect threatened and endangered species like the shorebird red knot and horseshoe crabs. This a small victory for the environment and we are glad that Senator Van Drew was able to make these important amendments."