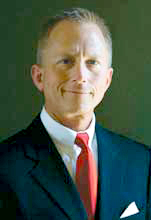 As two bills to simplify permit application procedures for oyster farmers prepare to go before a Senate committee Thursday, sponsor Jeff Van Drew (D-1) spoke to environmental concerns raised by environmental activists.
Though aquaculture could carry a degree of environmental risk for the state if the bills open the door for more commercial fisheries, Van Drew said they are only meant to remove bureaucratic obstacles for the kinds of oyster farms that have brought a boost in economic activity to parts of Maryland and Virginia.
Jeff Tittel of the New Jersey Sierra Club said his main concern is that the public retain its ability to comment on proposed aquaculture sites, and that the statewide regulatory structure not be weakened in pursuit of those aquaculture sites in rural South Jersey.
"Aquaculture can have a lot of damage on the environment, especially wetlands. This would make it easier to destroy those wetlands, shallows, and other environmentally sensitive areas. We've asked for Amendments to make sure that the environment is protected. We have yet to hear if they will be attached," Tittel said.
Van Drew told PolitickerNJ by phone that he does not want to weaken those regulations, but merely streamline an application process that leads to many giving up out of sheer frustration. Members of the Rutgers Institute of Marine and Coastal Sciences estimated at a panel last year that the new oyster beds would generate between $18 and $30 million in revenue.
That kind of economic boon, Van Drew said, could make a big difference for his district's economy. Deep South Jersey has recovered more slowly from the the recession of 2008 than other parts of the state.
"It's not because we're protecting the environment and they're not," Van Drew said of the contrast between New Jersey and states that have issued permits for commercial oyster beds. "The reason is that there is such a huge maze of bureaucracy for any entrepeneur, any small business person to go through in order to accomplish an aquaculture business.
"Sometimes the federal government doesn't agree with the DEP. The DEP doesn't always agree with itself," he continued. "Bureaucratic stupidity is not environmental stewardship."