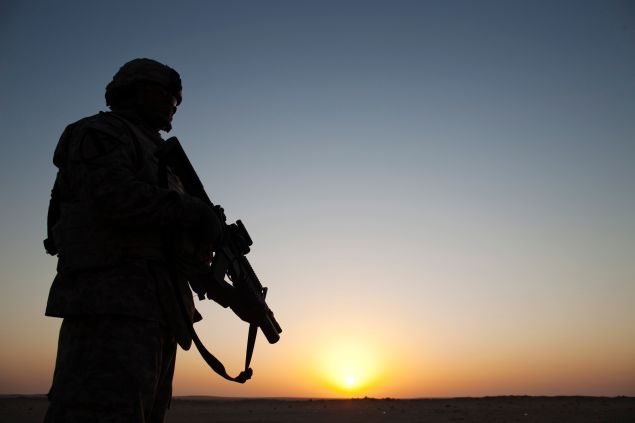 Some 24 hours after the massacre in Nice, France, as families and friends mourned, and security officials scratched their heads, we heard something surprising and necessary: agreement. Hillary Clinton and Donald Trump each said, "We are at war."
Many Americans and Europeans may not want to hear, much less believe, that we are war; President Obama has done his best to minimize that perception. And France's prime minister, in the immediate aftermath of the Nice attack, said, "We will not give in to the terrorist threat." But then added, "The times have changed, and France is going to have to live with terrorism."
We choose not to live with terrorism. The time has come to take on this challenge to modernity, to democracy, to pluralism with everything we have. That means intelligence, force, diplomacy, and yes, perhaps even nation building.
A startlingly original perspective by longtime Le Monde journalist Yves Mamou appeared in the wake of the unspeakable Nice attacks that at last explains the weird reluctance of Western leaders to confront Islamic terrorism. They don't confront it because of votes. It's that simple and Mamou's take is worth summarizing at some length:
The Europeans need to spend the 2 percent of GDP that NATO's guidelines recommend. And they must make up for their shortfalls immediately.
"For French President François Hollande, the enemy is an abstraction: 'terrorism' or 'fanatics.' …In France, the global elites made a choice. They decided that the 'bad' voters in France were unreasonable people too stupid to see the beauties of a society open to people who often who do not want to assimilate, who want you to assimilate to them, and who threaten to kill you if you do not. The elite took the side against their own old and poor because those people did not want to vote for them any longer. They also made a choice not to fight Islamism because Muslims vote collectively for this global elite."
Not everyone in Europe is prepared to accept the status quo; we saw this in the Brexit vote. It is time not only for Americans to confront this perhaps existential challenge to Western society, but for our European allies and our so-called friends in the Middle East to do so as well. In his own over-the-top way, Russia's Vladimir Putin has already come to the conclusion that all modern civilizations are threatened by fanatics' commitment to a return to a seventh-century caliphate.
The Europeans can no longer feed their welfare state and starve their militaries and security forces. As one longtime UN hand said to us, "The French really are very good at internal security. The problem is that they are woefully underfunded." The Europeans need to spend the 2 percent of GDP that NATO's guidelines recommend. And they must make up for their shortfalls immediately.
Saudi Arabia and the other Arab nations must recognize that their funding of radical Wahhabi madrassas is not the solution to their troubled societies. Hiding behind walled villas won't protect them from the fanatics' religious zeal.
And to Putin, who continues to support Syria's murderous President Assad and a terror-exporting Tehran, we have a simple message: we think your chess-master moves are too cunning by half. You might be dominating the play while John Kerry finally realizes the game is not Go-Fish. But you are failing to recognize that it is the entire game board that is at risk of collapse. You are foolish to believe that the Russian people are immune from a caldron that's bubbling over—and is threatening us all.