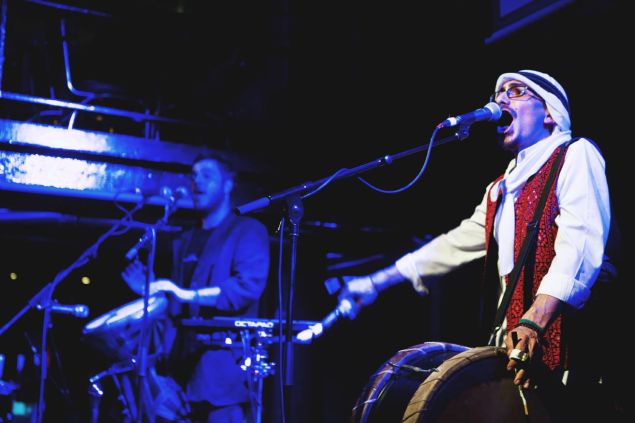 With tickets, accommodations and venues booked for 47Soul's two-week American tour, everything seemed set for the U.K.-based band's first trip to the U.S. But a week before the "ShamStep" group was scheduled to make its debut in the States at Le Poisson Rouge in New York City, the United States Embassy informed one of its members his visa had been denied.
"One of the band members whose visa application was rejected received a letter from the embassy stating that he could not prove enough ties outside the U.S.," 47Soul's Tareq Abu Kwaik told the Observer in an e-mail.
The four members, who hail from Amman, Jordan, to Galilee, Israel, to Ramallah, Palestine, are currently based in the U.K. Despite the fact that 47Soul has toured Australia, Scotland, France, Chile, Egypt, New Zealand and Canada, a letter from the U.S. Embassy claimed the band member hadn't shown sufficient proof of intent to leave the U.S. upon the tour's conclusion, although he'd provided proof of residency, address and work visa in the U.K.
"It was strange for us because the other members were interviewed on the same day in the same window and had the same supporting documents and were accepted," Abu Kwaik said.
The band's four members, Walaa Sbait, Abu Kwaik (a.k.a. El Fa3ri), El Jehaz and Z the People are each musicians with solo careers. Before they formed 47Soul, El Far3i was performing a mix of "Jabali/Bedouin"-style vocals and guitar, and released an album with El Jehaz in Jordan in 2012. Shortly after, they met Sbait, who was combining Dabke style with Reggae and Dub. Discovering Walaa "was like finding the parallel Palestinian musician back in the part of the land where we cannot go anymore," Abu Kwaik said. Z the People, who was born and grew up in Washington, D.C., and originally comes from a town outside of Ramallah in the West Bank, was developing new Arabic keyboard synth sounds and joined later on.
[youtube https://www.youtube.com/watch?v=e0aPuIpOAoc&w=560&h=315]
"The four of us have roots in historical Palestine, even if some of us were not born there,"Abu Kwaik said. Each band member holds different passports, and border constrictions in the region initially made it challenging to meet in person. After live and studio collaborations in Jordan between different combinations of the members, they officially formed as a band in 2013.
Their collaboration as musicians made sense; they were all interested in bringing in sounds from their roots, music they grew up with, and blending in new beats. Together, they combine Dabke dance, Iraqi Chobi, Mijwez and Arghul, both wind instruments, with electronic, soul and hip-hop influences resulting in a unique genre they've named this genre "ShamStep," but the sound is impossible to put into words—it's a genre that perhaps can only be created when musicians extend beyond their geographic locations and surpass the limitations of borders, physical and otherwise.
With lyrics in Arabic and English, many addressing themes of freedom of movement and border control, they've amassed a large number of fans in the Middle East and Europe.
"The visa process we have to bring artists over to the U.S. is an extremely tortured, illogical, frustrating process."
47Soul's abrupt denial of entry to the U.S., though not extremely common, isn't an isolated issue.
"The visa process we have to bring artists over to the U.S. is an extremely tortured, illogical, frustrating process," Brian Goldstein, an attorney at GG Arts Law, a firm that specializes in visas for non-U.S. artists and the general counsel for Le Poisson Rouge, said.
To apply for a visa, an artist must first file a petition for the ability to apply, which is reviewed by the USCIS, and must prove to government officials that the band is an internationally recognized group with a sustained level of achievement and recognition.
It doesn't matter how famous someone is, every foreign artist is subject to the same process. "In other words, if the Metropolitan Opera wants to hire an opera singer, it's not good enough that the MET thinks this person is wonderful. A government bureaucrat who has never been to an opera has to be convinced that this person is famous and talented," Goldstein said.
Petitions can take up to four months for approval and cost $350 to file. Here's how it really tends to work out, though: bands book venues beforehand and end up needing to pay a rush fee of $1,225 (per member) for a response in two weeks—before the actual visa application even begins. After petitioning, musicians still have to go to the consulate to apply, which costs an additional $190.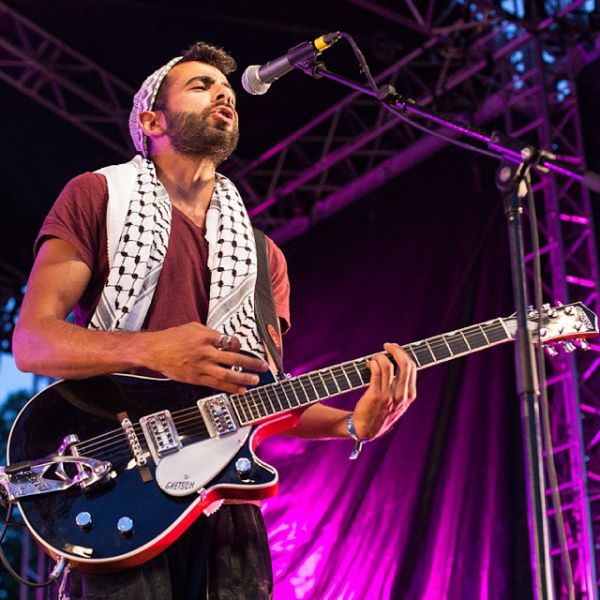 That's not the case in every country. In the U.K., certain cultural institutions, like the Royal Opera, have a fixed amount of preauthorized visas to issue per year.
These convoluted processes impoverish the U.S. music scene of worthwhile cultural exchange, and deter many artists from even applying—they just can't afford the time and energy to go through it, and end up skipping the U.S. entirely (requests for artist visas to enter the U.S. decreased by 25 percent from 2006 and 2010). But when the process is this draconian, who can blame them? "The question is how many more people could we be seeing if it wasn't for this system," Goldstein asked.
Visa expenses, which often mount to thousands of dollars, are a financial strain on an already tapped-out industry. When a band, such as 47Soul, is denied entry at the last minute, it impacts not only the artists who were scheduled to tour, but every venue who booked them and all the fans who were planning on seeing them, severing ties in the global music community.
"It's much easier to bring in an artist from Europe than from the Middle East, but we don't have cultural and political and social issues with that part of the world."
The complicated application process creates room for many obstacles and errors, often leading to months of delays, and as if there weren't enough hoops to jump through, Arab or Muslim names have been subject to particular scrutiny, or "additional administrative processing," as a 2012 New York Times report noted.
"It's much easier to bring in an artist from Europe than from the Middle East, but we don't have cultural and political and social issues with that part of the world," Goldstein said.
Border restrictions are nothing new for 47Soul. Their vision of free movement is what led them to create music together, a theme that's resonated strongly with fans across the world. If anyone knows the value of overcoming border control to create art, it's the creators of ShamStep.
Until it becomes easier for foreign artists to tour and perform in the U.S., we can only wonder about the unique collaborations and music America is missing out on, all in the name of immigration control.